A drive down memory lane
NJ banker keeps wheels rolling on 11 vehicle fleet
Carefully restored and maintained, Gerald Reeves' collection of 11 antique vehicles is "interactive." Getting out and riding them—like this 1924 Model T fire truck, with a siren kids can operate—brings him the greatest pleasure.
Gerald Reeves' 1915 Model T Ford will be 100 years old next year. The car is just one of the 11 antique vehicles Reeves has collected and restored over the years, but it's his personal favorite. It's also the first car that he had a hand in acquiring with his father, who helped instill in him a love for antique vehicles.
In addition to his 1915 Model T, Reeves' collection includes:
• 1919 Dodge Touring car
• 1923 Model T pie wagon
• 1924 Model T fire truck
• 1925 Model T Ford sedan
• 1926 Model T Ford
• 1929 Model A Ford
• 1931 Model A Ford pickup truck
• 1931 Model A Ford roadster
• 1931 Chevy sedan
• 1980 MGB
All his vehicles are drivable, and he keeps them in several garages and a barn. "They have to be inside because they deteriorate pretty quickly if they're outside," he says. "Even when they're stored inside, you have to keep them polished and cleaned, or else they'll get rusty."
Keeping 11 vehicles in working condition is no small task, but growing up on a farm gave Reeves a good working knowledge of machinery and equipment. He performs certain maintenance and upkeep seasonally. In the winter, he works on longer-term projects like upgrading or replacing an entire system, and in the spring, he prepares the cars for summer events by freshening fuel and changing batteries. He shuts the cars down for storage in the fall. "It's a full-time job just keeping these running," he says.
Because of this and the time he must dedicate to his actual full-time job as president and CEO of $564.4 million-assets Sturdy Savings Bank in Stone Harbor, N.J., Reeves looks for cars that are mostly intact since they require less of a time commitment. "If it's intact, you can move it around and just replace or repair one or more parts at a time. I'm not very good with a 'pile of parts' sort of restoration," he explains.
Reeves has let only one car go the entire time he's been collecting, and he finds vehicles on eBay or through publications like Hemmings Motor News, which he's subscribed to since 1967. He follows a parameter of his father's when searching: "My dad had a rule of thumb: He didn't think they were old unless they were older than him." (The MGB was an exception, he notes.)
While Reeves enjoys the vehicles and the restoration work, he's quick to note that these aren't show vehicles, and that using them is what brings the greatest pleasure. In the summer, he takes the cars to local antique car shows as well as events like Sturdy Savings Bank's picnic. "The pride of the fleet," his 1924 Model T fire truck, is especially popular with kids. Reeves lets them operate the crank siren and take pictures on the truck.
"It's an interactive collection. I don't conceal them; I don't lock them in glass and leave them there. We get them out and ride them," Reeves says. "The real fun is the interaction with the people."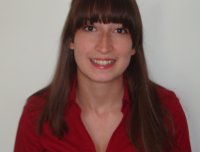 Related items
Latest from Ashley Bray
back to top