The game of life
Retired banker helps teens get a grip on clubs and goals
Playing golf is a part of many retirees' plans, but retired bank president Harold Curry takes those plans a step further. He serves as chairman of the board of directors for the Midnight Golf Program, which is a 30-week empowerment and mentoring program that teaches life skills along with golf to Detroit-area teens.
Midnight Golf was established in 2001 by Reneé Fluker, a retired state employee, and since its founding, 869 young people have participated in the program. Midnight Golf (the name comes from a nighttime basketball program) meets twice a week at Marygrove College in inner-city Detroit. PGA of America professionals teach the participants golf at a practice facility and four-hole short course designed for the program by noted course architect Tom Doak. In addition to golf instruction, the high-school seniors learn life skills from other instructors. Financial literacy is among the skills, and includes information on college finance and banking, along with a 12-week stock market game that demonstrates investment education.
Curry was drawn to the program by his desire to help the young participants successfully "read the green" on the path to their goals. "I was introduced to the Midnight Golf program by a good friend," Curry wrote in an email response to questions. "After visiting the program and coming back to be with the group of young adults that were eager to learn [and] had a desire to interact and draw information from those individuals who were willing to share knowledge, it became obvious that I had to be involved and to help these young people in any way that I could to achieve their goals and dreams."
Curry has been with the program since 2005 and continued his involvement even after retiring as district president for southeast Michigan from Michigan Commerce Bank in 2011.
Curry handles fundraising and ensures that the program meets its mission of improving underserved young adults' personal development, education preparedness, and appreciation of the game of golf.
Midnight Golf appears to have landed "close to the flagstick" in meeting its mission as 96% of the 2011 participants went on to college.
A golfer himself, Curry enjoys the social aspects of the game and the natural beauty of the courses he has played around the country. But he also believes that the game shares many similar tenets with life. "The game of golf is the ideal sport to teach life skills," he explained. "It teaches self-reliance, etiquette, practicing your skills, integrity, and many more."
And it's these skills that Midnight Golf seeks to impart to its participants. "We talk about careers in the financial industry, becoming an entrepreneur, and corporate cultures," noted Curry, "along with the education, personal commitment, and other items required to achieve their goals."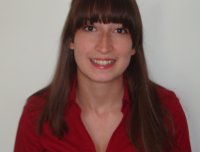 Related items
Latest from Ashley Bray
back to top