Isis Mobile Wallet goes nationwide through Google Play, telco stores
New alliance program gives merchants tools and resources to accommodate wallet
The latest version of the Isis Mobile Wallet is now available to consumers nationwide for download in the Google Play app store and at thousands of AT&T, T-Mobile, and Verizon Wireless retail stores nationwide.
The Isis Mobile Wallet allows customers to pay at contactless payment terminals, and to save money through special offers and loyalty cards at participating merchants—all from their Isis Ready smartphone.
Isis also announced the launch of the Isis Alliance Program, which supports merchant technology ecosystem partners with exclusive tools and resources to help them capitalize on the opportunities created by mobile commerce.
The Isis Mobile Wallet allows consumers to shop and pay using their mobile phone, by securely storing virtual versions of a customer's participating credit or prepaid cards, as well as coupons and merchant loyalty cards.
To use the Isis Mobile Wallet, customers select a payment card and tap their smartphone on the point-of-sale terminal. The redesigned Isis Mobile Wallet features a simplified user interface. An arrangement with American Express allows Isis Mobile Wallet users to load funds to their American Express Serve Account from a U.S. debit or credit card, bank account, or through direct deposit, as well as pay bills online and send money to friends and family using the Serve account.
Customers with one of the more than 40 Isis Ready smartphones available from AT&T, T-Mobile, or Verizon Wireless can receive a free enhanced SIM card from their wireless carrier and download the Isis Mobile Wallet for free from Google Play. Customers who visit a carrier retail store to activate the Isis Mobile Wallet will receive support and education from store associates.
Customers can use the Isis Mobile Wallet at merchant locations nationwide that accept contactless payments such as Toys"R"Us, Jamba Juice, and Coca-Cola vending machines. Aite Group projects that hundreds of thousands of locations in the United States will have contactless-ready payment terminals by year end.
"Isis is one of few truly independent wallets that is not tied to a specific financial institution, merchant, or online marketing scheme. This wallet-as-a-platform approach positions Isis to unify the consumer experience across the many developing mobile shopping environments," says Rick Oglesby, senior analyst, Aite Group. "The national rollout is an important step towards making mobile payments a part of everyday retail experiences."
Meanwhile, the newly announced Isis Mobile Commerce Platform leverages the existing payments infrastructure, which means any merchant with a contactless payment terminal can accept payments via the Isis Mobile Wallet.
"Merchants depend on the retail technology industry to deliver the latest, most innovative technologies to grow their businesses," says Joseph Finizio, president and CEO, Retail Solutions Providers Association. "We're pleased to support the Isis Alliance Program and believe the critical tools it delivers will help retail technology providers future-proof their offerings and advance the solutions hitting the marketplace."
Payment terminal manufacturers and software partners are integrating near-field communications mobile payments and Isis SmartTap capabilities into point-of-sale offerings to ensure merchants can fully maximize the business opportunities created by mobile commerce, the company says. This enables Isis Mobile Wallet users to pay, present loyalty cards, and redeem offers in a single transaction, effectively creating a new platform for merchant marketing campaigns and streamlining the customer experience.
The Isis Mobile Wallet is available nationwide and accepted in a range of merchant environments such as mass transit, vending machines, fuel pumps, taxis, restaurants, grocery, and retail stores. The Isis Alliance Program supports companies representing all aspects of the merchant technology ecosystem, from hardware and software to service and technology providers.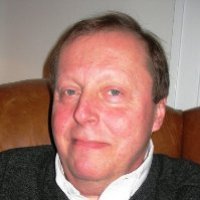 Latest from John Ginovsky
back to top