More than money, bank lends time
Webster Bank's mentoring program is an investment in its community.
"We give of ourselves in the communities we serve," is one of six core values that make up the "Webster Way" at $21 billion-assets Webster Bank, Waterbury, Conn. One way Webster is fulfilling that value is through its 12 year-old mentoring program, which boasts over 100 employee volunteers, 83 of whom have mentored for at least a year.
"Our bankers are interested in it, they get to spend time with young people, and they make a difference in one another's lives along the way," says James Smith, chairman and CEO of Webster. "This is in our DNA. It is part of who we are."
The program was born out of the Diversity Awareness Initiative in 2002, which sought to provide a healthy environment and to promote interaction among employees. The bank realized it should also turn the effort outward and promote interaction within the community at large.
Laurance Selnick, senior vice-president, Treasury and Payment Solutions at Webster, along with a small team of employees, looked into mentoring and teamed up with the Governor's Prevention Partnership, a nonprofit designed to support mentoring programs in Connecticut. (Today Webster also works with mentoring programs in R.I. and Mass.)
Webster takes a different approach by doing the mentor recruiting itself through information sessions and word of mouth. Employees then fill out an internal mentor application, which includes questions about their interests, their availability, and why they want to mentor.
The program asks volunteers to commit to at least a year of one-hour, once a week mentoring sessions. The program is school-based, so mentoring occurs during the workday, and volunteers are required to get permission from their superiors to participate. "Your manager and next-level manager have to say, yes, that's a time commitment you can make," says Selnick. "You're now representing the company, and you have to be there every week for that mentee."
The Webster culture is very accommodating of the time needed to participate in the mentoring program. "Our managers and supervisors understand that those involved in the mentoring program are going to need the time to be with their mentees," says Smith. "We need to be able to give Webster bankers the time they need to be a meaningful part of their communities."
In fact, many employees find that their productivity increases on their mentoring days. "The dates that I mentor are some of my most productive afternoons. I feel good, and I find I'm in a better state of mind," says Jay Brennan, vice-president-market sales specialist at Webster and head of the mentoring program. Brennan is in his tenth year of mentoring.
Once mentors are cleared for participation, the bank searches through a list of schools provided by the Governor's Prevention Partnership and matches a mentor with a child based on shared interests and the proximity of the school to the mentor's home or work.
Many mentors stay with their mentees for a number of years. Kim Syrop, Webster's senior vice president, fraud mitigation and loss management, has been mentoring for four years and has worked with the same boy from third grade through sixth grade. "I feel good knowing that he's so happy to see me," she says. "Even though I have four of my own kids, I feel like I still have something to give."
Syrop and her mentee play games and talk about his interests. Sometimes, the conversation will veer to things that aren't going his way in life, and Syrop will listen and try to be an advocate for him.
Selnick, who has been mentoring kids from third through sixth grade for 12 years, says one of the greatest challenges of mentoring is learning to listen. "Your primary responsibility is to be a trusted adult," he says. "One of the best things you can do is play games. Give them a chance to just play a game—not have homework responsibility, house responsibilities, sports practice responsibilities—for an hour they get to have fun. And you build trust through that time and learn to really listen."
It's no secret that as a relationship is built off that trust, the mentor gets back as much as they give. And that positive feedback works its way into Webster's culture. "It makes me proud of our organization that it's not just lip service when we say we're committed to the communities we serve," says Brennan.
Selnick agrees, "You know you're doing something really good, and if you really, truly believe in giving in the communities you serve—and most financial institutions have some variation of that theme—this is a way for you to make it real."
For more information on mentoring and how to get involved in your area, visit mentoring.org.
Webster Bank's blog, "The Bank Roll" has had several blogs related to its mentoring program, some describing the mentor's reasons for getting involved. Two related blogs can be found here.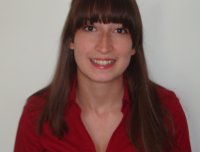 Related items
Latest from Ashley Bray
back to top