An officer and a banker
SVP serves both his country and his customers
The map of Iraq is as familiar to John Qualls as the map of Oregon where he lives. The senior loan officer did two 18-month tours during the second Iraq war.
This January, John Qualls will mark his 17th anniversary as a National Guard member. Qualls, currently battalion executive officer in the Guard, not only has served his country, he also has served his bank customers as senior vice-president/senior loan officer of the $287 million-assets Bank of Eastern Oregon, Heppner.
It's no easy feat to manage a career, the Guard, and a family, but it's a balancing act that Qualls has been performing for years.
It was partly family history (both his father and grandfather served in the military) and partly the desire for a change from the college lifestyle that drove Qualls to join the Guard at the age of 20.
"Frankly, I was getting a little bored with the books and wanted some change that was physically and mentally challenging," he says. "[I] figured that the National Guard would be a way for me to stay in school, make a little money, and provide some challenging work once a month."
A few years later, Qualls was hired by the Bank of Eastern Oregon. He made sure the bank knew up front that he was in the Guard and had duties to fulfill that would take him away from his bank position. At the time, neither the bank nor Qualls knew these responsibilities would include two deployments to Iraq.
Qualls' first deployment took place from May 2004 until November 2005 with the 3-116th CAV Battalion from Eastern Oregon. He served as first lieutenant and also as a platoon leader overseeing 24 soldiers. "My platoon performed over 200 missions," says Qualls, "which included route clearance, cordon and searches, personnel escorts, fire missions, and even a few air insertion missions, which involved being flown in with Black Hawk helicopters in the dark to secure a target located in small villages."
He was deployed a second time from June 2010 until November 2011 with the same battalion. He served as battalion personnel officer, and during the deployment, he was promoted from captain to major.
This second trip to Iraq included duties that were much different from his first trip. "I spent 99% of my time behind a desk," says Qualls. "I managed all the personnel functions in the battalion, which included mail delivery, promotions/demotions, tracking all soldiers by name/location in the battalion, health services, annual review management, all awards, Red Cross messages, and emergency leave."
His banker experience proved to be useful in his military duties.
"I used my banker skills several times while deployed—both in analysis of current operations (number of people/supplies) for forecasting as well as to assist my fellow soldiers by creating personal budgets and answering loan questions," he says. "During the second deployment," he adds, "I also volunteered in preparing federal and state tax returns for soldiers on a pro bono basis."
On the banking side of things, Qualls' leadership and communication skills from his time as an officer are assets to his position.
"No hand-to-hand stuff in the office, thankfully," he jokes.
With so many roles to fulfill, Qualls measures his success today by how many people he is able to mentor and assist.
"I love to see successful business owners, soldiers, and, of course, my family," he says. "I've been a part of all of their lives, and if I can assist them in being successful, I have done my job."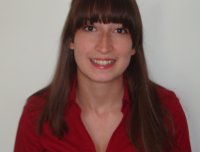 Related items
Latest from Ashley Bray
back to top