Where are your bank's next leaders coming from?
Who's going to be your banks next CEO? And who will be your next directors?
Now that most community banks are out of the woods, from an asset quality standpoint, are we taking the necessary steps to deal with management development and succession?
I was recently asked to make a presentation to a "Day with the State Commissioner" meeting. The presentation related to strategic planning and long-term succession issues. It was followed by a panel of bankers who dealt with issues common to all community bankers, including growing income and dealing with management and board succession.
As you might expect in a panel of this type, the panelists' approach to succession in their banks varied from "nothing" to "everything."
The largest bank in the bunch, about $700 million, was on the "everything" end of the spectrum and the smallest bank, approximately $100 million, was on the "nothing" end. I suppose that is understandable. The smaller bank probably did not have much bench strength.
From the perspective of a community bank board of directors' job, however, every bank needs to move further to the right on the spectrum toward "everything." How do you do that?
Getting started with succession
The way you do it is to make a board priority of succession planning at all levels of the organization--that, and growing internal leadership.
That does not call for board micromanagement. It simply means that both challenges are board priorities. Senior management succession, certainly CEO succession, and board of directors' succession are, in fact, a board obligation. Management succession below senior management is a board obligation as well, but only to the extent it involves board monitoring or requesting of the CEO whether succession at all levels of the organization has been addressed, and whether younger community bankers are receiving appropriate training to move to the upper echelons.
CEO succession seems to always be a dicey issue.
Likely because it is so subjective and personalities are involved, as are feelings and the like. It seems every board that I have worked with, with respect to CEO succession, over the last ten years understands the need for CEO succession but when it comes down to looking for a new CEO, the board generally wants somebody exactly like the existing CEO whom have known for the last 20 years.
Want more banking news and analysis?
Get banking news, insights and solutions delivered to your inbox each week.
That is certainly understandable.
Unfortunately, that person does not exist.
How the "everything bank" tackled it
The banker on the panel, who had, in my opinion, done "everything" with respect to CEO succession, followed a process over a period of four years.
First, the CEO announced that he would likely retire sometime in the next four years. The board began the succession planning, which involved ranking the top four officers of this organization. The board did so periodically.
The highest-ranking senior officer at the time of the CEO's actual retirement would most likely be the successor. As you can expect, the CEO candidates were ranked on a variety of issues from leadership to substantive knowledge and the like. After each candidate was ranked, the CEO visited with the candidate, let them know their ranking and also where they placed among the four candidates.
You would think this might cause some rancor, as these rankings occurred. However, the CEO said it did not.
In fact, he said, it built camaraderie.
Each of the candidates recognized their own strengths, as well as their own weaknesses. Where they had a weakness, they would go to the candidate who had that area as a strength.
For example, the top candidate was not a lender, yet he sat on the loan committee for years. If he had a loan issue, he would defer to the #2 candidate, who was the senior lender.
Will all these candidates stick around once the final decision has been made on the CEO? Who knows? But the board went through quite an elaborate process to determine that the bank's needs would be met.
Long-term view essential
Most boards do not go to the length of this community bank board in working on management succession. Frankly, to have four possible candidates for the CEO slot in any community bank, even one of $500 to $700 million, is a good sign. Clearly, this group had spent a lot of time building succession and mentoring up through the ranks.
This directors understood that not only did they not want to make a mistake with the CEO selection, but they wanted to get it right with respect to leadership for the organization for the next 20 years.
Speaking of the long view, you can't begin planning for board succession too soon.
Based on my discussions with new community bank directors and anecdotal evidence that I have gathered from around the country, it pretty much takes about three years for a new board member to learn how to spell BANK.
That, of course, is a little bit of exaggeration.
But not really, particularly when these new directors begin to get immersed in things like the ALCO Committee, the Audit Committee, and the like.
It is a steep and long learning curve, so the board's obligation is to begin early. That may mean some overlap, so if you have nine directors, you may have 10 or 11 for a time while the new ones come on before the old ones roll off.
Succession and mentoring and developing internal talent at all levels is an obligation in part directly for the board and in part to be directly supervised by the board.
Board members must do their jobs! But don't micromanage!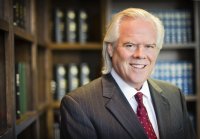 Related items
Latest from Jeff Gerrish
back to top