Why HCE is game changer
Host Card Emulation could help reclaim lost ground in digital payments
Actually, the next generation debit card won't be a card at all. That's right. No card at all. It will be a "digital debit" card, and two retailers are leading the way with the concept of host card emulation (HCE). They are Tim Horton's, which is the Canadian donut chain, and Starbucks.
To explain: A consumer can enroll by visiting the website for Tim Horton's or Starbucks. Once verified, the consumer can download an app, activate it, and begin to use it at the store or online.
The system connects the retailer membership program, such as the Starbucks Card, to a debit or credit card. The next step is for the consumer to preload a selected amount from an enrolled credit or debit card to her smartphone app. The amount downloaded is not on her phone, but on the retailer's system.
Tim Horton's 2013 annual report states that the company had a $155 million (Canadian) balance in its reloadable Tim Card Program, which serves as the funding vehicle for the TimmyMe smartphone app. That's impressive, but Starbucks, by far, is the front runner in this space with seven million active cards. In its 2013 annual report, the company reported that over $4 billion had been loaded onto its cards and spent for the year. Further, one in three transactions at its stores were paid with the Starbucks app. Starbucks has connected with its customers in a very big way, averaging a monthly purchase volume of over $300 million per month. It's no surprise this trend has garnered the attention of MasterCard and Visa.
Opportunity in HCE
The technology behind these two programs is HCE, a means of accessing a payment card account at the point of sale (POS) without requiring use of the card. In the case of Tim Horton's or Starbucks, their apps contain a barcode that can be read at appropriately equipped POS terminals at their stores. The barcode emulates the customer's debit or credit card through a secure gateway. The value that has been loaded onto the Starbucks system from the customer's enrolled debit or credit card waits until she purchases a drink and will remain until used up, which may take a lot of little purchases depending on the amount initially loaded. Then it's time to reload again. (Starbucks pays the interchange on only one transaction, by the way, which is a huge savings for the retailer.)
Expanding the concept of how this can be used, the same device that scans the product barcode at self-checkout terminals also can be used to scan a consumer's smartphone barcode for the payment at any store that is enabled in the near future. It is as simple as that.
How soon will this be available? Seeing the success at Tim Horton's and Starbucks, both MasterCard and Visa have announced efforts to develop and promulgate specifications for developers and service providers to use. Visa has already published specifications for HCE. MasterCard will do likewise, and you can bet that American Express and Discover are not too far behind.
HCE is not limited to just barcodes. It also can be used in conjunction with near-field communication (NFC)—the technology behind contactless payment cards and NFC-equipped smartphones. But when you think of retailers, most are already equipped with barcode readers now. Very few have readers capable of handling an NFC card or smartphone. Furthermore, there are very few NFC-equipped smartphones out there. They require a special chip.
Banks back in the game
What does all this mean? Improved customer service and a lot more options. No more waiting for a plastic card to arrive in the mail. Soon, you will be able to download a digital debit card through your financial institution using the internet. The bank, retailer, or customer do not need to have NFC capability to use HCE. Anyone can download an app onto an existing smartphone.
But most important for banks: They don't need to sign up with Starbucks (or any other retailer) to allow their customers to participate. They can have their own HCE program, following the Visa and MasterCard rules.
With HCE supported by a bank, customers won't have to go through the retailers' systems, and, more important, until used, the funds will remain with the bank, rather than at the retailers. The Starbucks barcode reader will recognize a Visa "card" when the customer uses the bank-issued card app—just the way it now recognizes the Starbucks payment app.
HCE puts banks back in the digital payments game, and opens up possibilities for marketing and loyalty programs of their own or in conjunction with retailers. It's a game changer.
A review of the "card" options
The implications of HCE are significant. They can be very convenient for the consumer and the financial institution, but HCE only represents one of several options available when it pertains to payment cards. Here is a brief recap of current and emerging options:
Option 1 – Regular card issue program. Sign up and wait a week to ten days (or longer) for a plastic debit or credit card to arrive in the mail. Wait times can be excessive if a customer gets caught behind a reissue that is in response to a significant breach, like what happened at Target. Some card production vendors do not have the available capacity.
Option 2 – Instant issue. These programs allow a bank to get a card in the customer's hands right away through a combination of hardware and software installed in a branch. There is more than one instant-issue method, however. With some systems, for example, the customer may have the card, but it may take 24 hours or longer before the card will work. Others will enable a bank to issue a card that works when it's handed to the customer. Financial institutions need to do their homework on this technology and how it interfaces with their core applications and card processors before signing a contract.
Option 3 – Electronic wallet (NFC-enabled smartphones). This option uses a smartphone with an NFC-enabled chip or SIM card. Similar to the contactless credit and debit card product, a consumer can wave his smartphone over an NFC-enabled POS terminal. The terminal senses the phone, and then the phone's built-in transmitter sends the needed payment information to the terminal and the transaction is completed. This service can be enabled through the wireless carrier, but, as a reminder, only a few of these smartphones are being sold today. The term "wallet" means that the service can provide more than one card or payment option. All these options are loaded into the wallet and then selected before the purchase on the smartphone.
HCE will not replace the first two options—certainly not in the near future. Plastic cards will continue to be used. These cards are in the midst of the transition from mag-stripe to EMV (chip) format, required by card company rules. As noted, though, HCE is an option to NFC-based electronic wallets.
Wallet vs. HCE: Which will win out?
The one clear trend is that the smartphone has become the de facto platform of the digital natives, which is the only growing demographic in total numbers. Yes, the baby boomers are entering the ranks of the "silver eagles" and are expanding the retired market, but the overall demographic is shrinking, and, increasingly, we live in a world of digital immersion.
The electronic wallet taps into the digital trend, but requires phones to be equipped with an NFC chip. If banks need more technology to use the existing technology, chances are it won't catch on. In other words, if a cell phone with a special chip is needed as a requirement to use the electronic wallet then banks are probably driving down a gravel road with little long-term traction. Consumers like getting new cell phones, of course, but they don't like being told what phone to get to use a specific product.
Right now, the HCE option has the advantage simply based on the fact that any smartphone will do. It's the customers' choice, not the banks'.
Set your card and no-card strategy
There is a lot happening in the card and cardless space. And there is a lot that your institution needs to know and plan for. Certainly, you should have a conversation with your EFT vendor, but not until you understand this technology and what it can mean to your financial institution. Relying solely on the vendor to fill in the blanks could be costly.
Being informed and having a well-defined strategy before you visit with your card vendor or processor is a best-practice approach to driving your institution toward success and retaining your digital-native customers in a cost-effective manner.
Digital natives always will be ahead of the financial institution industry in adopting new technology, and that's fine, just as long as your institution is a close follower. Don't wait for everything to become clear before you implement a digital native-based technology strategy, however. It will be too late. The customer will have already left you.
Dan Fisher is president and CEO of The Copper River Group, Fargo, N.D., a consulting firm that focuses on payments and bank technology. He blogs on bankingexchange.com under the heading "Beyond the Bank."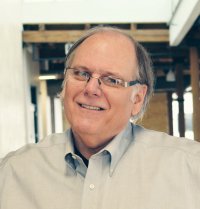 Related items
Latest from Dan Fisher
back to top