Omnichannel key to NCR deals
Recent acquisitions intended to deliver a consistent consumer experience across mobile, online, branch, and ATM channels
When NCR Corp. agreed to purchase Digital Insight Corp. for $1.65 billion, and also acquired Alaric Systems Limited for approximately $84 million, it was taking the latest steps in the transformation of its business. NCR, of course, is a company well acquainted with transformations having shifted decades ago away from its legacy cash register business. Together, these two acquisitions complement and extend NCR's capabilities in the banking industry. The idea was to create a complete enterprise software platform that will deliver a consistent consumer experience across all digital and physical channels—mobile, online, branch, and ATM—often referred to as "omnichannel." Digital Insight is an online banking provider. Alaric is a provider of secure transaction switching and fraud prevention software.
"We are taking the steps to complete a journey of the transformation of our business in terms of how we help banks address the fundamental problems facing them over the next five to seven years," said Brian Bailey, NCR vice president, marketing and strategy, in an interview with ABA Banking Journal. "We are doing this by creating solutions and services that help increase revenue, reduce cost, and improve customer service.
"In particular," Bailey continued, "in the last three years, consumers are becoming even more demanding in how a financial institution interfaces with them across all channels, including digital. For us, omnichannel speaks to a consistency of experience in user interfaces and transactions, and how those channels operate together seamlessly."
"This acquisition is certainly big news for the financial technology industry, and I'm curious to see where it will take NCR," commented Jacob Jegher, research director with Celent's Banking Group, in that organization's blog.
In a statement, NCR said the combination is intended to help retail banks and other financial institutions reduce legacy costs and enable solutions for new, more nimble branches, by providing one platform for omnichannel services and all payment and transaction types.
The recent announcement follows the acquisitions of Retalix and Radiant Systems that added to NCR's retail and hospitality businesses by delivering revenue growth, improved profitability, and an increased revenue mix of software and SaaS for NCR. The acquisitions of Digital Insight and Alaric Systems continue a plan of strategic acquisitions across all of the company's three core lines of business and will enhance NCR's existing retail banking capabilities, the company says.
"NCR has learned a lot about consumer interactions thanks to our industry experiences in retail, hospitality, and travel. We're applying our knowledge of how consumers shop and behave in other industries to our banking experience," said Bailey.
"For the past eight years, NCR has been executing a deliberate and thoughtful strategic agenda to profoundly reinvent the company. Over that time, we have orchestrated a patient balance between legacy issues and growth initiatives that has led to delivering a compelling value proposition for all of our stakeholders," said NCR Chairman and CEO, Bill Nuti, at the time of the announcement. "We are fundamentally and permanently changing our largest line of business, Financial Services."
Celent's Jegher said: "We have seen similar stories with ACI's acquisition of S1 and Online Resources, D&H's acquisition of Harland, Fiserv' acquisition of Open Solutions, etc. This is the next wave of solution providers competing on digital and multichannel banking. In other words, there is plenty of opportunity for banks to look beyond the classic core banking providers for online and/or mobile banking."
With the addition of Digital Insight, NCR will enhance its ability to serve the midmarket retail banking segment, which includes Digital Insight's customer base consisting of more than 1,000 financial institutions with 12 million online banking users and nearly 4.8 million mobile end users. The Digital Insight acquisition will also provide an opportunity for NCR to offer its clients additional solutions for mobile, bill pay, and online banking.
Alaric Systems payments processing and fraud prevention software allows financial institutions to manage ATM, point of sale, ecommerce, and mobile payment or banking transactions, integrate multichannel payments, and enhance enterprise fraud and risk management. Alaric Systems handles more than 1.25 billion transactions a month across 30 countries.
The Alaric Systems solution set includes the Authentic payments and Fractals fraud prevention technologies. Authentic is an authorization and routing system for managing transactions from all channels. Fractals is designed to detect and intercept fraudulent payment transactions before the transaction is completed.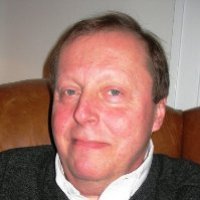 Latest from John Ginovsky
back to top