Mortgage Lending: The 70s are back!!
Post-crisis regulatory overhaul remakes the business
There was a time in the last century when mortgage lending was a relatively stable and predictable business. In 1975, lenders used clear, sometimes rigid, underwriting standards and strict front- and back-end ratios.
If an applicant fell outside those ratios, that applicant was a renter, not a homebuyer.
Clear standards on credit history also ruled. Mortgage lenders looked for clean histories. Better yet, a history of managing a loan the size of the mortgage applied for really counted. Proven ability to pay a loan was a prize quality.
Not only was underwriting stable and consistent, so was the mortgage product itself. Adjustable rates didn't exist in 1975. Neither did all those special features that caused so many problems later. Indeed, in 1975, the fact that a mortgage could be made for as long as 30 years was still a relatively new concept.
As Archie Bunker would have said, "Those were the days."
Changing times for mortgages
Mortgages changed, and further evolution awaits in the wake of new Consumer Financial Protection Bureau (CFPB) regulations.
First, lenders invented variable rates to protect lenders from rapid changes in the cost of funds and the rate risk accompanying a long-term asset. After an experimental period, variable-rate mortgages became popular. For lenders, they addressed rate risk. For borrowers, the initial rate was usually lower than for a fixed-rate mortgage.
As rates rose, this common-sense balance morphed. With high rates, homebuyers often didn't qualify for the payment amounts. Lenders then invented discounted variable-rate loans. Originally, these were offered only to applicants who were relatively certain to have significant income increases. They were a way to get young people into homeownership without getting priced out of the market.
The original idea was fairly reasonable. What happened next wasn't. Players in the mortgage market used this concept, and other methods for lowering initial payments, to make loans to applicants who did not reasonably expect a sufficient increase in income to manage the loan. This type of "hit-and-run" lending worked as long as the loan originator could keep moving on to other customers or refinancing the loan so the applicant only had to make reduced initial payments.
To keep the mortgages in the air, like a juggler, creative mortgage players invented more ways of refashioning loans with ideas like skip-payments and negative amortization. And some lenders played the serial-refinancing game to keep fees coming in. Then came the crash.
The big fix
After the 2008 mortgage debacle, Congress and regulators got into the mode of fixing and preventing. The tsunami of regs began. Each fix aimed at an identified abuse or problem. Together, they present a daunting challenge to compliance and lending. They effectively change how lending will be managed and executed within the bank.
In some ways, the new mortgage-lending regime is similar to 1975. We are returning to making loans only based on the borrower's current ability to repay. Loans based solely on the underlying property value are out. Appraisals are required. There needs to be an appraisal that is appropriate to the property's value and amount of the loan. In short, underwriting is back, and the current standards and ratios aren't much different from 1975's.
On top of this, there are customer fairness and customer service rules. From contract restrictions to improved disclosures and service, the change seems to be a total overhaul of lending compliance. But how different is this, really?
Lending is a two-way street
Let's not lay all this at the feet of lenders. In the 1970s, consumers-particularly Baby Boomers-objected that banks were too paternalistic, substituting the judgment of the banker for that of the consumer. If a consumer wanted to purchase a big home but do without furniture, the consumer argued that was a choice for the consumer, not the banker. Ignore those ratios and make me a loan! Under pressure, lenders did just that. Gradually, ratios got softer and lending became more relaxed.
Now we are in corrective mode and headed back to many of the lending standards of the 1970s-but with a twist. The rules for correcting the issues raised in the '70s-disclosures-are still in place and with more detail than ever. What is new is that lenders and servicers have responsibility and liability to the borrower throughout the life of the loan. In effect, there is a rebalancing of the lender-borrower relationship to ensure that the borrower has the information needed to make sound choices.
As the first step in the corrective process, hit-and-run lending is out. Loan decisions should be based on the long term-the loan term-rather than on the ability to make it through closing. Today, no one should be making a mortgage without considering the value and viability of that mortgage for the full term of the loan. Both lenders and servicers must consider the life-of-loan relationship with the consumer.
Life-of-loan implications
Previous compliance requirements have tended to focus on the product relationship's start. Taking the application, deciding, providing disclosures, and making the loan were the focus of consumer protection.
With current changes, the attention of the regs is spread throughout loan life. Compliance does not stop with providing disclosures to applicants and at settlement. Several new rules govern the life of the lender-borrower relationship. Servicing, escrow accounts, and periodic statement requirements all impose life-of-loan duties to the borrower.
To accomplish life-of-loan compliance, the regs broaden responsibilities to include more than the makers of the loan. The Truth in Lending Act (TILA) used to cover "creditors," the entity to which the obligation was initially payable. Servicers entered after the loan was made and could claim to be out of TILA's reach. No more. Servicers have duties to borrowers, even though servicers may not be a "creditor" as defined by Regulation Z.
Now servicer duties of care are clear. Servicers-whether the original creditor, a purchaser of the loan, or a purchaser or contractor for the servicing-must provide periodic statements to borrowers, take steps to correct errors, and provide information accurately and promptly.
Taken together, the tsunami of new regs carries a theme-one of ongoing duty to the customer through the life of the loan.
Borrowers also face obligations
The new rules also establish a balance of responsibilities. While lenders and servicers will be responsible for certain duties, consumers, receiving more understandable and frequent data, will be responsible for making sound choices. This is where financial education comes in.
The Dodd-Frank Act directs CFPB to take steps to improve consumer financial education. Improved disclosures are the first step. Reading and understanding them is next. Old TILA and RESPA disclosures present important information and numbers, but do nothing to help consumers understand the significance of the information.
The disclosures that will be put into final form later this year are designed to explain and present data in a way that encourages reading.
Adapting to your new normal
How does everything fit together? Think about the new regs as a whole and how they fit into the process of making and managing loans.
Start with good decision-making. Mortgage-loan decisions should be based on sound underwriting and a good appraisal. Gone are low-doc or no-doc loans. Drive-by appraisals are out. All steps in processing an application must be appropriate to the situation-both the property and the applicant.

Underwriting is back—and serious. Underwriting involves work. First, there is collecting applicant information that is needed for the loan decision. This is not enough. Data has to be verified. This is where loan underwriting and Bank Secrecy Act compliance have some overlap.
In the process of verifying income and employment, you also are taking steps to verify identity.
Evaluating the information. Once collected and verified, data must be evaluated in the context of the loan requested. This means a little basic arithmetic to run the ratios, some analysis, and some thinking.
Every loan file should be supported with these traditional loan officer analyses-including the denied applications. These ratios can be important in fair-lending evaluations because they enable the auditor to focus quickly on significant differences between applications. All this goes to support the analysis of the applicant's ability to repay. A good underwriting procedure should cover regulatory requirements to determine the applicant's ability to repay. If so, compliance with those requirements falls into place easily.
Appraisals. The loan amount and type triggers appraisal requirements. Essentially, almost every mortgage must be supported with a sound valuation of property. A good appraisal means more than a drive-by. A look at the outside-much less only the front-is not enough. The appraiser must inspect and evaluate the property's interior and exterior, particularly if the loan is higher risk.
Cutting corners is no longer possible. But there is more than just TILA driving the appraisal. Much of the mortgage fraud was enabled because appraisals didn't catch property problems. An electronic valuation or drive-by failed to reveal that the property was seriously damaged. A full appraisal should help to protect from fraud.
Servicing sees a sea change. Once the loan is on the books, there is the issue of providing service. The loan applicant is now a borrower. Servicers cannot operate as though the borrower has no voice. It is the borrower's repayment of the loan that now represents the true value.
It also takes both servicer and borrower to make a mortgage work. Communication is key. In simplest form, the servicing regs simply impose good communication practices. Servicers must provide regular data about loan status, including amount due, components of amount due, and principal balance.
While new to mortgages, the periodic statement procedure is very similar to what is standard practice for deposits and open-end credit. Even data is similar. While it may look daunting, the periodic statement requirement really isn't new.
Also part of good servicing is the requirement to respond to borrower requests for data and allegations of errors. These provisions parallel those in place for open-end credit and electronic transfers.
Rethinking mortgages as a business. Several of the rules are matters of corporate governance. Loan-originator compensation rules are designed to correct conflicts created by motivating loan originators to maximize the number and pricing of loans instead of focusing on loan quality.
While addressed through specific rules on loan-originator compensation, this is really a corporate governance issue. It's based on how values and priorities are set for the organization and staff.
A new day begins in balance
A basic principle of contract law: Both parties must benefit from the contract. Every mortgage loan is a contract, and this means that borrowers and lenders should benefit. The new CFPB rules have this as a goal. Embrace this as your corporate ethic, and your compliance program will be strong. Train lenders to help consumers understand the disclosures, and your compliance program will be even better.
Contributing Editor Lucy Griffin also blogs on bankingexchange.com in the "Common Sense Compliance" column she shares with Nancy Derr-Castiglione. Griffin, president of Compliance Resources, Inc., and senior advisor with Paragon Compliance Group, can be reached at This email address is being protected from spambots. You need JavaScript enabled to view it.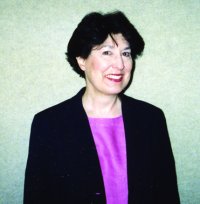 Related items
Latest from Lucy Griffin
back to top