Covering a lot of ground!
CFO's spare time is spent on three very different tracks
Deb Evans knows how to travel in style. The CFO of $334.1 million-assets Bank of Lancaster in Kilmarnock, Va., has two types of horsepower and even steam power in her repertoire. With a Bachelor of Science degree in mechanical engineering from General Motors Institute (now Kettering University), her love for all rides should come as no surprise.
Most recently, Evans purchased a 2008 Z51 Corvette. When she brought the new car home on April Fools' Day, it wasn't a joke, and it fulfilled a long-held childhood dream that was first kindled by working on cars with her father. "The reason I got interested in Corvettes and cars was my father had a 1939 Ford that he had hopped up for street racing." He put in a Corvette engine and did some things to the suspension, says Evans. "He and I rebuilt that engine when I was in high school."
The 436-hp Corvette is her everyday driver and has 52,000 miles on it. "I figure there's no point in having one if you just leave it in the garage," she says. "It's meant to be driven."
At least once a year, she takes it to a high-performance driving event at Virginia International Raceway. The two-day event splits time evenly between the classroom and four daily sessions on the track with an instructor. "It's really a school to learn how to drive fast. It's a blast," says Evans. "And it eliminates the need to do it on the street if you can do it on the track."
Evans also finds herself riding around a different type of track a few times a year as a member of several live steam train clubs—another interest she inherited from her father. Back in the early '70s, he bought a partially built 1/8th scale steam locomotive and completed it himself. The locomotive is a 4-4-2 Atlantic modeled after the Pennsylvania Railroad's E-6. "The number on the locomotive is 1073, which is the month and year we first built a fire in it," says Evans.
Since her father passed away, Evans and her husband, Tom, whom she met at a club meet, have maintained the locomotive. It puts Evans' mechanical degree to good use. "It's a real boiler, and it operates just like the full-size steam locomotives. You build a coal fire in it and put water in the boiler and make steam," she explains. The locomotive is big enough to ride on, and Evans hauls it down to club meets in a small camper trailer with a few riding cars.
Lest you think she's all about steel and steam, Evans' third mode of transportation is the original type of horsepower: her 21-year-old Dutch Warmblood mare, Heidi. Two and a half years ago, Heidi had a foal that Evans named Flying Dutchman, and she keeps them both boarded at a stable right across the road from her house.
Evans' love of horses goes back to her childhood, and she always found ways to take lessons or lease horses throughout her life—until she bought Heidi ten years ago.
For fun, Evans competes in local dressage competitions with the mare under her show name, Funny Girl. A beam in her home is covered with ribbons she's won at the events.
"There's something magical about the connection when you're riding, and you can feel that the horse is just waiting for you to ask it for the next move," says Evans. "That connection is very special."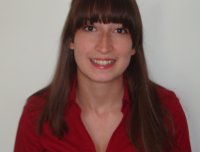 Related items
Latest from Ashley Bray
back to top