"Rewiring" the branch
New technologies focus on putting the customer first
Empty lobbies and idle teller lines attest to the fact that the transaction-based model of the bank branch is becoming obsolete, as call center, ATM, online, and mobile-banking channels gain (or continue to gain) customer favor.
However, just as new technology has reinvented a great deal of the business of banking, other new technologies are seen as keys to fundamentally restoring relevance to the branch. With certain emerging technologies, the new branch likely will be smaller in size, more self-sufficient, geared to making it easy for customers to serve themselves where appropriate, and capable of instantly meshing with all the other digital channels offered by the bank.
Most important, staff members at the new branch will know—really know—their customers and will have the tools to provide intensely customized service to each of them.
"The branch is definitely not going to go away. It is definitely changing into something new," says Jaime Dominguez, director, product management at Fiserv. "It's no longer about transactions. Technology plays a lot into that."
Nigel Smith, managing director of Accenture Banking Distribution and Marketing Services in North America, agrees, pointing out that "The branch channel still represents a huge percentage of customer and product acquisition. The conundrum [bankers] face is that the branch channel is the most expensive to maintain … The branch of the future will be much more about being an access point into what the bank as a whole can do, but with a lot of those services being provided more remotely."
Branch of the future here now
New Dominion Bank, chartered in 2005 and based in Charlotte, N.C., with $600 million in assets, has four branches—none of which has anything like a teller window.
"We abandoned the traditional teller line," says Todd Barbee, senior vice-president of operations at New Dominion. "All of our branch employees are capable of taking deposits or opening accounts. If you walk in, you can deal with the same person to do all of that."
Several tools make this possible. First is the use of custom-built, L-shaped work stations where both the bank representative and the customer can sit and, due to swivel-mounted screens, work cooperatively to conduct whatever business is necessary. Also located in each of these stations is a teller cash dispenser—essentially, a 1,100-pound safe with electronic cash slots—which automatically keeps track of deposits and withdrawals. With all the money secured safely, both customer and rep can interact more freely than at a traditional counter.
(Regular readers of ABABJ may recall a very similar setup used by Bank of Smithtown—now part of Peoples Bank—in Smithtown, N.Y.)
Other new technology has New Dominion redefining its branches, particularly through innovative ways of using remote capture. Bankers regularly go to their customers' offices to make it more convenient for them to open accounts or set up direct deposit. "It's almost like taking the branch to them" through a technological twist, Barbee says. Also in beta test is remote cash capture, in which commercial customers will be fitted out with special safes on their own premises, but which have systems that count, verify cash as it is deposited on site, and signal the branch with the information in real time. In this way, the cash is secured, and the bank is allowed to give the merchants provisional credit much sooner than if the cash had to be physically transported and deposited at the branch.
"We have attempted to be very early adopters of technology. It's really been a winning situation for the bank. It allows us to compete with Bank of America and Wells Fargo, which are, literally, right out our window," says Barbee.
The bank's approach illustrates many trends in branch technology:
• Channel convergence. "There is starting to be a convergence of the remote channels, and those same technologies will transition into the branches," says Randall Roth, CEO of Vitex Inc. "Whether you're a CSR at a branch or a customer at your kitchen table, it will really be the same technology in the same systems."
Fiserv and Microsoft have a product called Aperio that exemplifies this convergence. As demonstrated in a video produced with the help of Umpqua Bank, Portland, Ore., a customer initiates an application on her iPhone while waiting for a city transit train, but then puts the transaction on hold as she gets on board. She takes the train to a branch, where the branch people already are tracking not only her application but her geographical position. A teller calls up all her information as she walks up to the counter, and then refers her to a customer service rep. A tablet displays more information on her application and allows her to interact as she sees fit. The application is finalized, funds are transferred, confirmations sent, and everybody smiles as she leaves. (See the video at http://tinyurl.com/aperio-bj.)
• Self-sufficiency. "A major trend we're seeing for the branches is to become more independent and self-sufficient in their cash-processing and cash-management activities," says Curtis Hallowell, vice-president of product management at Cummins Allison Corp.
To this end, the company offers a high-speed desktop, multipocket currency sorter, the MPS I400 series, which is capable of processing checks and cash within single deposits simultaneously. Instead of separating and physically shipping the deposit to a central location, or hiring a cash-in-transit company to do it, all the processing can be done at the branch. At the same time, since it captures the serial numbers of the currency notes and ties them to the depositor, the commercial customer who made the deposit can be granted provisional credit almost right away.
This product is "a game changer," says Dan Fisher, CEO of the Copper River Group and a regular contributor to ABABJ. "What used to be two separate processes—the handling of cash and checks—is now one step," he points out. Teller efficiency should skyrocket, proof errors can be significantly reduced, and customer-deposit addition errors can be identified at the teller line rather than at the operations center after hours, when they do not have the adding-machine tape or the checks.
• Self-service. "Some of the larger banks will go to the assisted self-service model, where a member of [the] staff in the branch will support a number of kiosks, rather than just being at a teller window, dealing with a queue," Accenture's Smith says. New Dominion's Barbee describes his bank's work stations as kiosks even though they are staffed. Other kiosks could provide different services, and be only partially staffed.
"Self-service coin deposit machines seems to be the home-run kiosk right now," says Hallowell. They appeal to customers who are uncomfortable lugging coins to counters in grocery stores and paying a fee; they attract new potential customers into the branch; and they make the whole coin-sorting process more efficient, he says.
On the other end of the scale, and not yet here in the United States, are kiosks capable of making loans. (Actually, lower-tech versions were tried here many years ago, but they didn't catch on then.) Smith describes such features now operating at Akbank, in Turkey. The loan kiosks are enclosed for privacy and allow the customer to input information up front until, at an appropriate point, a video link connects to a bank officer empowered to make the lending decision. Once all the requirements are met, a digital signature seals the deal.
• Video connections. A related trend, real-time, face-to-face video connections are seen as part of the future branch. "Maybe you have a small-business specialist that services five branches, but that person is currently located in a branch other than the one the customer is at. Rather than require the customer to come back another day, you can connect them now by video conference," says Smith. It's something USAA Savings Bank, HSBC, and BBVA have done successfully, he says.
A variation of the concept is an ATM with a video link to a teller stationed in a central location. While more common overseas, Smith says, "we haven't seen much of this in North America. If anything, the innovation has come from some very small players." Coastal Federal Credit Union, Raleigh, N.C., adopted the concept more than a year ago, calling it the "personal teller machine."
One caveat, says Smith: Full telepresence capability is very expensive. However, other technologies, similar to that used by Skype, can bring costs down.
• Customer centricity. Vitex's Roth says, "The transaction that the customer does is incidental to the relationship that you have. These branches now have to be much more focused on improving the relationship with the customer."
"Analytics is really becoming a huge part of the branch, utilizing data to understand how to tackle the client base, make them understand that you know who they are, and help them in that intelligent interaction," says Fiserv's Dominguez. "They should be smart enough to know that I was on their website, I did research, and when I come to see them, they should have access to the information that I've been looking at."
He adds: "You have to have the gadgets to make all of this stuff work. But in the end, your bank, your organization as a whole, has to have a strategy around customer centricity … It's not about the gadgets. It's how they are used to focus on the customer."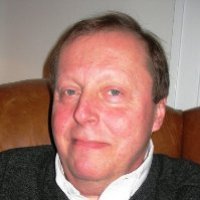 Latest from John Ginovsky
back to top