Marketing lessons from the Red Cross Haiti campaign
The phenomenal success of the campaign points out what banks can do with new media marketing
Having just returned from the Consumer Electronics Show, I am convinced that it is more relevant to banks than most financial industry technology expos. The latter tend to showcase updates of existing technology, while CES presents an entirely different perspective by placing the consumer at center of the show. To further my point, let me name just a few products that have moved from the exhibit halls of CES into the typical financial institution.
They are: flat screen TVs, video and audio conferencing equipment, wireless communication and networking devices, laptop computers, tablet computers, and smart phones. Did I mention that Intel and Microsoft have two of the largest exhibits at the show and both of these organizations produce technology that is present in every financial institution in the country today? Then one must wonder if there might be something going on at CES?

Staggering statistics
The Nielsen Company, during CES 2010, released a Media Industry Fact sheet quantifying the trends. There are 223 million cell phone users (age 13 or older) in the U.S. today. Of this group, smart phone users will reach a level of 150 million by 2011. In 2009, there were 21 million cell- phone-only households in the U.S., a 21% increase from 2008. Social network sites such as Facebook and LinkedIn have experienced exponential growth since 2007, 500% and 300% respectively. Park Associates, an industry consulting and research firm headquartered Dallas, forecasts that by 2013 mobile advertising revenue in North America will exceed $1 trillion.

It will only take one visit to CES to realize the number of global communications companies, equipment manufacturers, and application developers that envision mobile communications as a platform, not just a cell phone. The next wave in cell communication is the smart book. The smart book is a combination smart phone and net book computing device, but it is not just hardware; it is also operating systems and the new territory of Mobile Marketing.

The power of the medium
The Red Cross gets it. Three hours after the earthquake that devastated Haiti, the American Red Cross started an outreach appeal for donations. With Mobile Accord, Inc., the company that designed the outreach campaign, and the U.S. State Department, in conjunction with a long list of corporate sponsors underwriting the cost, the Red Cross targeted cell phone users.

The process was a simple one: text Haiti and send to 90999 (a short code established for this campaign recognized by mobile service providers) to make a $10.00 donation. In an interview with Abi Weaver, spokesperson for the American Red Cross, on Sunday 1-24-10, I learned that in the first 12 days (as of 11 a.m.) the campaign had received 2.8 million pledges for a total of $28 million dollars. Weaver also conveyed that this campaign has broken all previous fund-raising records. The Red Cross also experienced a corresponding spike of 50,000 new Facebook followers.

The net effect is that the American Red Cross has recognized the power of the mobile medium, has made a connection to the mobile user demographic, and is redefining this space at the same time!

Is the financial industry mobile relevant?
Not in my estimation. Most mobile banking applications, when it comes to reaching out to the user, are in the form of message alerts. Examples: your balance is low; or a reminder that a payment is due. These are not earth shattering revelations nor do these alerts resolve anything. The message is a one dimensional notification event.

Crossing the bridge of relevance means providing a solution at the same time of the notice. The Red Cross achieved this by exploiting the technology and providing a solution. No check needed…. just text us $10! Help us NOW!

Don't just send one side of the coin. Expand mobile banking alerts to not only provide information but also options the customer can select at the same time the alert message is received to respond to the issue. You can also offer an overdraft option for a slight fee instead of the $35 return check courtesy overdraft hammer that is being taken away from the financial industry. Think Red Cross and think a mondo-number of little transactions that add up to real money! Now that is subtle and mobile marketing.

The observation here is while there are hundreds of thousands of applications being produced for smart phones extending the lifestyle relevancy of the mobile space, very little is being done in regard to banking apps. Mobile banking offerings need to move forward and quickly to resolve the lifestyle relevancy gap that exists today.

The solution is already available
There are plenty of opportunities to reach out to your customer beyond the context of an alert. How about inviting your college customers using a text message to an open house at the Student Union with free pizza and soft drinks? For those who attend, there will be a drawing for tickets to a hot concert. Other possibilities could be savings coupons or discount admission to events your institution is sponsoring. You could also use the Red Cross example, create a short code and develop a program for your employees to donate monthly to the local United Way campaign. Or coordinate an ad campaign for one of your small business clients by sending your other customers a notice of a sale.

Messaging, marketing and the Mobiles… this is not hard! The one point to make is every financial institution should realize that the mobile platform is a powerful platform that should be exploited, not ignored.

Beyond the obvious
The Consumer Electronics Show demonstrated that vision goes beyond the obvious. Sometimes that innovation is in the form of a completely new technology that is cool, creative, and over the horizon. Conversely, innovation can also mean using what is already available in new and different ways.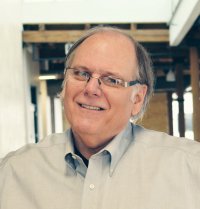 Latest from Dan Fisher
back to top