Rethink the branch experience
"Stores" morph towards digital-age relevance
Far from going the way of the dinosaur, bank branches will not disappear. They will evolve, however, away from focusing on the low-value, day-to-day transactions at the teller window, to a place where customers can get the one thing they can't get anywhere else: face-to-face interaction with a person.
Branches' once-predicted demise assumed they wouldn't adjust to cater to the changing needs and preferences of customers enamored with all sorts of digital channels, as well as the economies and efficiencies brought by electronic systems that banks themselves embraced. The theory was that customers just wouldn't see the relevance of old-fashioned marble lobbies and hardened-steel vault doors, and preferred to punch buttons and take pictures on their increasingly sophisticated devices.
But that assumption failed to recognize that even the most gadget-addicted customer still goes into stores. At times, such customers still want to meet eyeball-to-eyeball with human beings to talk about big decisions, to get financial advice, to apply for business loans, and even to clear up some error or misstep by the bank.
"The role of the branch in the future is really going to become more of a customer service advice center," says Sean Keathley, president, Adrenaline, the experience design agency recently spun off from NewGround. "The role of the branch is a place for human connection. That's what can't happen in the other channels."
"We believe in human interaction—we believe there is incredible value to it in terms of banking with customers," maintains Brian Bailey, vice-president, marketing and strategy, NCR Financial Services. "That's why banks have invested in branches: It's in order to help consumers with financial services choices and providing advice and service and guidance."
Even the most hard-core technical generation, the millennials, comes into branches, at least some of the time. Nandita Bakhshi, head of retail distribution and products, TD Bank, related the results of her bank's recent research on banking preferences of Gen Y.
"You would have thought every single individual in that age group would say 'I never want to come into a store, and I only want to talk via digital,'" Bakhshi points out. "The answer is, yes, 90% of them do want to use technology whether it's smartphones or [tablets] to talk to a bank. But at the same time, 57% of them want to come in and talk to a real person when they are making big decisions on their mortgages, or they are buying a car, or student loans, or investments."
Technology, particularly self-service technology, can speed up the in-store experience around routine transactions while opening up opportunities to engage customers more deeply.
"First and foremost, bankers are looking for simplicity in creating that common experience with the self-service channel. Secondarily, what they're looking for is more time to engage with their customers," says Tom Berdan, vice-president, market development, D+H.
Similarly, Jonathan Velline, head of ATM banking and store strategy for Wells Fargo, points to his bank's research, which shows that 85% of customer interactions are through self-service, or digital means. "But we also know that 75% of our customers will visit a Wells Fargo store in any six-month period. So I have the opportunity to visit with a customer at least once every six months."
More important, he says, "85% of our sales are generated from discussions with a banker in a store."
Dawn of "assisted-service"
Wells has been referring to its branches as "stores" for years. Its predecessor, Norwest Corp., pioneered the term as part of CEO Richard Kovacevich's laser-like emphasis on cross-selling. The "store" usage has spread elsewhere, including TD Bank, even though "branch" has proved resilient.
Infosys, in a white paper titled Branch Bank of the Future—Transforming to Stay Relevant, cites the example of the Apple retail store: "When Steve Jobs opened up the Apple Store, he primarily envisioned a space where Apple would have complete control over customer experience. From the store design to the sales people, Apple ensured that the experience was different and was under their control."
As applied to banks, such a concept would combine the physical and digital channels to take advantage of the best each has to offer. "I don't think branches can or should be forcing people to go inside . . . to do a paper transaction," says Phil Freegard, head of digital transformation practice at Infosys. "The reason for going into a branch is that there's some advantage for the customer that they're going to save or make money" by talking to bank staff about financial management, etc.
At the same time, the personal interaction in a branch or store can demonstrate to customers the advantages in the digital channels that they may not know about or use.
"Banks are increasingly understanding that part of what they must all do is to catalyze growth in digital channel usage," says Bob Meara, senior analyst at Celent. "You've got to reach people who are, for whatever reasons, choosing to walk into a branch, and help them learn about the digital experience."
Wells Fargo takes this type of channel interconnection to a high level. Velline describes his bank's transition to a completely paperless workflow arrangement, where customers go to touchscreens at the teller stations, punch in their identification, punch in the type of transaction they want to do, and either complete it themselves or enlist the aid of a bank representative who may be following the progress of that transaction on a tablet.
"Our approach has allowed us to create a connection between the full-service and the self-service. We're actually calling it assisted-service," says Velline. "It's understanding that our customers are really moving in and out of these modes of service. They're moving from the physical to the virtual and back again."
Jaime Dominguez, market strategic director, Fiserv, agrees. "If they are going to walk into a branch, they definitely are going to want to see more of the technology-based aspects of the branch. They are self-servicing. They want to have technology they can go play with, to look at things, to analyze things on their own. And if they are ready, they can then come up to the [staff] person who understands and say, 'Okay, now you can help me.'"
Says Adrenaline's Keathley, "You need to connect the online world with the physical world because the consumer doesn't see the line [between them]."
Well-trained, passionate people
If the differentiator of the brick-and-mortar facility is the presence of human assistants, then the bank's approach to staffing must be different than in the past.
"For the physical store, it's our dedication and our passionate colleagues that deliver 'wow' to the customers," says TD Bank's Bakhshi. "The wow is greeting the customer when he walks in; knowing the customer's name; giving them a little surprise and delight for something that may have gone wrong with us or wasn't working well for them. If we do make a mistake, we have a saying here that 'To err is human; to recover with flair is what makes us different.'"
"Our team members," says Velline, "are often young and starting their career with us in a store. We want to make sure that they have the best tools so they can provide customers better service. We want to make sure that we are making the tools intuitive for them, quick for them, easy to train to, easy to use."
Commenting on the example of the Apple Store, Infosys' Freegard says the great benefit it demonstrates is that the staff members "are all enthusiastic about helping the customer, rather than selling the next product to them."
Nobody says any of this is or will be easy as branches or stores evolve. "How do I get my culture there [at the reimagined facilities]?" asks Meara. "How do I get my organization there? Totally new sales roles. New performance measures. New role descriptions. New technologies."
"There is all kinds of stuff going on," he continues. "It does require very much a top-down, executive-driven strategy. It requires a culture, organization, and compensation that can really deliver on that for banks to have any hope of success."
Still, it pays off. "We really believe that happy employees lead to happy customers, which leads to profits to the shareholders," Bakhshi says.
Adds NCR's Bailey, "That's where banks have a huge advantage—the advantage of being there for those consumers at the moment of truth."
Appointments by mobile
Every bank will have to customize its new stores based on close analysis of its particular customer base, long-term strategies, and even differing geographic distributions. There is general consensus that one model doesn't fit all. There's also agreement that just adding new technology without an overall plan won't work.
"Technology is an easy answer," says Dominguez. "Mobile banking, for example. We have to have mobile banking, so that's an easy answer. But 'experience' is not an easy answer. It's very different from organization to organization, which has an impact on brick and mortar."
That said, several technology-related themes lend themselves to making the new branch relevant. One is analytics, which is often tied into advanced customer relationship management systems.
"One of the things that we recognize is, as data becomes available on the customer, the customer is constantly telling us, 'You know me. Serve me the way I think I ought to be served,'" says Bakhshi.
Bakhshi also calls technology an enabler. "We believe that human beings make the action and interaction, and then technology supports us to make the right decision for that person," she points out. "All have access to data on the customer where it tells them the next-best product for that customer."
Celent's Meara picks up on this theme. "Beyond CRM, there's growing talk of next-best offer/next-best action analytics where systems will mine customer data, looking for causalities and reasons to believe that (a) a customer is likely to attrite, or (b) there's reason to believe . . . they would be attracted to an offer of some sort."
Technology also can improve the customer experience by speeding up routine transactions and making it more convenient for other customers to engage with bankers on more complicated matters.
"It could be millennials, young professionals, and young families just starting out who come into the branch for more complex transactions, such as mortgages or more complex loans. They'll get attention sooner without having to wait 45 minutes while the [bank employee] has to deal with opening up a basic account," says D+H's Berdan. "It forces the branch to become more of an expert transaction venue for those more complex transactions."
Another technology that shows merit—and seems relatively uncomplicated—is the ability for customers to easily and simply make appointments with bankers at their desired places and times.
"One key thing will be to use the mobile phone to schedule [appointments]. That becomes really powerful," says Adrenaline's Keathley. Related to this is the use of videoconferencing between a customer and a bank specialist in places widely separated or remote, he says.
In fact, says Meara, one of the reasons the Apple Store is so successful is that a lot of the traffic there is prearranged. "People go online and make appointments there. . . . Why not do that at a bank?" he says. In addition to getting people voluntarily into a branch, it gives the staff time to prepare. "Wouldn't it be better if you knew a few minutes ahead of time who was going to come in, and prepare for that call?" he says.
"If you do want advice, then making it easy to get an appointment with an expert is a key factor. Video ATM booths—you might see some of that, with small format stalls to talk to someone remotely or to do face-to-face meetings in the higher foot-traffic branches," explains Infosys' Freegard.
Berdan says the ultimate would be to have a "simple, one-click meeting request function" on a mobile app.
A channel in flux
The hallowed "branch of the future" may be here now, but it's not very common yet.
"It's encouraging that people have finally realized the branch isn't going away. But it does now have everybody saying, 'What does that mean?'" says Keathley.
"The branch of future is here now," says Meara. "There aren't very many of them yet."
Freegard has this to say: "They'll still be here in 20 years' time, but they are going to be very different beasts in the long run."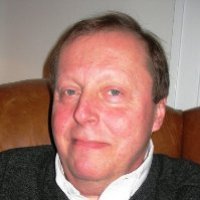 Latest from John Ginovsky
back to top