Chairman and chief welder
Banker preserves military vehicles for future generations
Restoring vehicles—like this WWII Dodge Weapons Carrier Model WC-52—is a hobby and an honor for William Bauer, who says "olive drab paint" runs through his veins.
For William H. Bauer, Jr., collecting and restoring military vehicles has become more than a hobby—it's almost a full-time job. He balances restoring and maintaining vehicles with his job as chairman and trust officer of $225.2 million-assets First National Bank in Port Lavaca, Tex.
Two people—a former customer and Brett Mullins, who runs a Jeep parts business and is president of the Museum of the American G.I.—were responsible for pulling Bauer into military vehicle restoration. Bauer accompanied the pair on a trip overseas to look for parts. "And that was a bad mistake," he jokes. "That's what got this olive drab paint going in my veins."
Bauer came home with 27 WWII trailers (the kind pulled by Jeeps), and the wheels of his hobby were officially rolling.
Soon after, he purchased and restored his first powered vehicle, a WWII Willy's MB Jeep. He's since acquired ten more vehicles, including three tanks, which he keeps in a climate-controlled, air-conditioned warehouse. Two of the tanks are on display at the Museum of the American G.I.
Bauer has purchased only one of his vehicles overseas, a Vietnam War M38 A1C with a 106 Recoilless Rifle, which he found in Greece. It took seven trips to that country over a 13-month period to find and purchase the truck, along with the recoilless rifle. "There's no sightseeing in these deals; you go, and you work," says Bauer.
The banker ran into a bit of a challenge getting the recoilless rifle home, despite the fact that it was deactivated. "We had to cut it in three pieces so [The Bureau of] Alcohol, Tobacco, Firearms [and Explosives] would be happy," he says. "Then, when you get it back, you can put it back together."
All of Bauer's other vehicles have come from the United States through word of mouth, scrap piles, or museum sales. But finding the vehicles is not an easy task. "Part of the problem is that during WWII, everything this country made was shipped overseas," explains Bauer. "They didn't bring any of it back."
The scarcity of these vehicles is part of the reason why Bauer spends so much time and money preserving them—so that future generations can appreciate them. He has a few people who help with the mechanicals and bodywork, and he often does the welding. But even with a group, the restorations are arduous. "Most of this stuff is pretty bad when you start restoring it," says Bauer. "I do what we call a 'nut-and-bolt restoration.' That means every nut, every bolt, every seal, every gear, every bearing—everything comes apart and gets cleaned up, sandblasted, replaced if necessary, whatever it takes. So when they roll out of my shop, they're as good as when they came off the assembly line in the 1940s."
Not only do the vehicles look assembly-line ready, but they run. Bauer is so busy restoring that it's not often he gets to take them for a ride. But they do come out every Veteran's Day for the parade. "Some of the VFW, the American Legion, and the American G.I. Forum guys come and drive for me. And some of the old, old timers just ride—the WWII veterans," he says. "This whole program is to honor those people, because that really was a heck of a generation."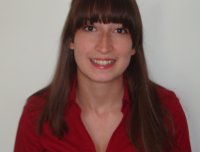 Related items
Latest from Ashley Bray
back to top