The greatest tech wrench of all: Core conversion. Why do it?
Given that replacing the core computer system upon which a bank depends to keep its customers, staff, boardmembers, and stockholders happy is akin to transplanting someone's brain and nervous system, why do it?

Bart Narter, senior vice-president for the banking group of research firm Celent Inc., asked that very question. "Most people think that changing a core is a painful and difficult process. Why would anyone put themselves through that process?" he said during a recent webinar.

Yet he noted that core conversions are picking up rapidly internationally, particularly in Asia and Europe. To a lesser but growing extent, U.S. banks are starting to at least consider changing cores.

It turns out that there are a lot of reasons why banks could consider changing their core systems. To put it into perspective, Narter outlined three basic areas that lead banks to make such a change:
1. Business issues
• Mergers and acquisitions typically involve core migrations. Customers expect identical access at all branches, and it is cheaper to run one infrastructure than two. When a bigger bank acquires a smaller bank, it's usually the smaller bank that changes. When two big banks combine, they tend to take the best aspects of each system and meld them together. When two smaller but similar-sized banks merge, they may consider a third system to meet scale.

• Changes in business models could require core changes. Examples would include credit unions that move into small business lending, or savings and loans converting to commercial banks. Also, should a bank seek to better serve customers, as through relationship pricing, it's critical to have a more flexible architecture to accommodate that.

• New international capabilities may be desired. Globalization and the decline in the dollar as the world currency are driving many businesses to require accounts in other currencies. Also, many U.S. banks have large non-English speaking customer bases. The ability to support multiple languages at the core enables customization of customer communications.
2. Technical issues
• Limited support of current systems could drive conversion. The technicians who designed and run internally developed systems, often written in mainframe assembly or COBOL languages, simply aren't around anymore. Also, some vendors elect to retire their older systems in favor of new ones.

• Batch-based core systems simply can't meet the requirements of a real-time world. As the use of paper checks declines, image exchange can happen at any time, while debit card transactions are almost instantaneous.
3. Channel issues
• Channel proliferation has overwhelmed older systems. A competitive bank these days has to offer services through: teller, branch sales and service, call center, voice response, internet, kiosk, ATM, and three forms of mobile banking (SMS, web, and app).
• Real-time requirements and 24/7 service, while not the primary reasons to move cores, are contributing factors. Today customers expect to see an ATM deposit on their mobile phone five minutes later, something very hard to do with a batch system.
Even with all these reasons and contributing factors, Narter said, it is still a very difficult decision to change a core system.
"The ROI is still a hard one to pencil out. There is a very big 'I'—investment—and it's nearly always greater than what was originally planned. There is a big risk. And the return is over a long period of time," he said.
For more information go to:
http://www.celent.com/reports/webinar-why-change-cores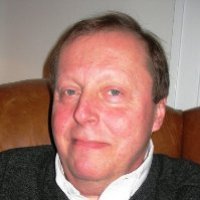 Related items
Latest from John Ginovsky
back to top