Building better robo-advisors
How banks can prepare for the future of automated advice ,,, for the present
Consultant Paul Schaus of CCG Catalyst argues that robo-advisors' capabilities aren't synching up with millennials' immediate needs.
Robo-advisors are starting to accustom millennials to letting algorithms help them make financial decisions, but this is just the tipping point of how younger generations of consumers will come to rely on automated financial advice. As technology advances, and Gen Y (and, eventually, Gen Z) mature, automated advisory services will start to guide these consumers in making everyday financial decisions.
Robo-advisory services have proved attractive to younger demographics, but they don't address their real financial needs.
What worries millennials
Typically, robo-advisors help with building long-term wealth through investment. That doesn't align with millennials' financial goals and situations. Unsurprisingly, paying down debt was the most oft-cited (25%) top financial priority by respondents aged 18-34 in a BMO Wealth Management survey earlier this year. Building long-term savings for retirement was only cited by 10% of the respondents.
The future for automated advice lies in helping younger consumers make everyday financial choices that take into account their diverse goals, including paying student debt, building emergency funds, and investing in their careers.
The smartphone will serve as the platform for delivering that advice. Millennials largely don't have money to spend on personal financial advisors. They also don't trust traditional financial advisors after coming of age during the Great Recession.
BMO's survey found that 73% of millennial respondents turned to the internet for financial advice and 63% turned to friends and family. Only 40% said they consult with financial experts.
Building trust
Making financial advice more accessible and meaningful for younger generations will therefore be critical in gaining their loyalty and trust.
Millennials are already attuned to using the internet as a resource for financial advice, and they increasingly bank on their mobile devices. So delivering everyday financial advice through mobile apps will be a natural progression for automated advisory services to reach these audiences.
Eventually, these customers will be able to open an app; type or ask a question about a major purchase or a financial product they're considering; and get a response tailored to their personal financial goals.
The mobile device will become a personal financial advisor that everyone carries in their pocket.
Making portable advice happen
Enabling such instant, personalized advice will be a pain-staking effort for financial institutions. It will require collecting far more varied information than robo-advisory services collect in their account opening questionnaires, which simply determine risk appetites.
This new type of instant mobile advisor will need to understand a wide array of goals, and how individuals prioritize those goals.
For example, a newly married couple might have their sights set on their first home, while a recent college grad may be considering his or her first apartment in a new city with the first college loan payment looming.
Financial institutions will need to find ways to gather this information conveniently, and then train algorithms how to make recommendations from this complex data.
Making relevant recommendations will also require breaking down data silos to bring real-time personal and financial data into the mix.
That will require tying together and cleaning up data across multiple accounts and parts of the organization to incorporate a full view of the customer's financial situation. This would then allow the advisory service to benchmark the customer against those with similar goals and financial holdings. But that will only be possible once organizations can train their algorithms with the right data. Many banks are already starting the work of collapsing silos and cleaning up their customer data sets to enable advanced PFM and account management tools.
Those banks that aren't undertaking this task already are already falling behind.
Instant availability, wherever, whenever
Banks need to learn how they will deliver instant, personalized financial advice within their mobile apps.
Turning the mobile banking app into a true financial assistant will mean allowing the customer to request information and advice whenever and however they please. That could involve typing in a simple question about a purchase that the customer is considering while in the store. Or it could mean having a verbal back-and-forth about a strategy for tackling student debt through a voice interface.
Some leading banks have already integrated voice capabilities into their apps by partnering with third-party providers. Banks will need to work closely with those partners to develop and test natural language processing technology capable of such complex, immersive conversations.
While the machine learning and natural language processing to enable this type of personalized financial assistant isn't mature yet, banks must start laying the groundwork now. Tech companies that are leading the development of these technologies—like Google and Amazon—could look to disrupt banks' customer relationships by developing their own mobile financial advisory apps. Delivering meaningful recommendations in a convenient way will allow banks to keep their valuable role as trusted financial advisors in the digital age and prevent others from stealing that role.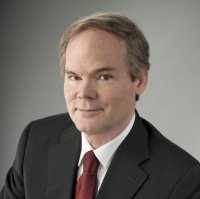 Latest from Paul Schaus
back to top