CFPB weighs in on defaults
Bureau issues four—not five—guiding principles for future loan-mitigation programs.
CFPB has added its voice to those calling for the next-generation of mortgage default solutions.
The Home Affordable Modification Program (HAMP) introduced by Treasury in 2009 to help homeowners avoid foreclosure is set to expire at the end of this year, and government agencies are scrambling to mitigate the potential loss of its lessons.
Last month the Treasury Department, HUD, and the Federal Housing Finance Agency released a white paper, Guiding Principles for the Future of Loss Mitigation, which detailed those agencies' recommendations for private-sector programs.
Last week the Consumer Financial Protection Bureau (CFPB) weighed in, echoing the other agencies' conclusion that four essential principles must be included in future loss-mitigation programs: accessibility, affordability, sustainability, and transparency.
The bureau omitted a fifth factor included by the other agencies—accountability—explaining that its mortgage-servicing rules already provide clear standards in that area.
"Guardrails," not rules
In introducing the bureau's principles, CFPB Director Richard Cordray said, "We aim to help consumers avoid foreclosures, which upset their personal and financial lives. The modification program was put in place to provide alternatives to foreclosure. Our principles will serve as helpful guardrails for servicers, investors, and regulators to consider as we continue to protect consumers who are struggling to pay their mortgages."
Although the principles build on the bureau's mortgage-servicing rules and enforcement authority, they do not represent binding legal requirements. Rather, they are intended to add to the discussion of best practices in loss-mitigation options such as mortgage modifications, short sales, and deeds-in-lieu.
[Editor's note: On the other hand, bankers experienced in CFPB matters know that the bureau has urged organizations to read and learn from every announcement, settlement, and rule it publishes.]
To provide the best outcome for all concerned, CFPB recommends that future programs incorporate these four principles.
Accessibility
Homeowners must be able to easily obtain information about loss-mitigation programs and application procedures. To simplify the process, the bureau recommends that homeowners be asked to submit only documentation necessary to explore the options for which they are eligible.
Customers also should have access to an individual who can walk them through the process—and who will respond to them in a timely manner. If a customer is not getting the help they need, they should have access to someone better suited to serve them. For instance, providers should take into account the needs of consumers whose proficiency in English is limited.
Affordability
Meaningful loan modification must produce a payment structure the homeowner can afford. The most successful loss-mitigation programs, according to CFPB, will be those flexible enough to accommodate diverse circumstances, such as mortgagees stuck in a pre-crisis subprime loan or those facing hardship as the result of natural disaster.
The bureau also recommends that consumers not be required to pay upfront costs or fees to enter a loss-mitigation program.
Sustainability
Not only must a loan be modified to an affordable level, the terms have to be sustainable. CFPB recommends that deficiency balances not be imposed on consumers experiencing hardship as a condition of a short sale or deed-in-lieu, and that modification options ensure affordability for the remainder of the loan.
If programs offer trial modifications, those should automatically convert to permanent modifications if the consumer completes the trial period successfully.
The bureau also advises that, where law permits, servicers and investors should consider loan modifications that reduce principal if that will benefit the investor.
If borrowers who have been helped by loss-mitigation options default again, they still should be eligible for assistance, says CFPB. To prevent repeated defaults, it recommends that servicers monitor their outcomes to determine which terms yield the most success and adjust their programs accordingly.
Transparency
Like Treasury, HUD, and the FHFA, the bureau suggests that mortgage servicers should be able to know what their clients comprehend. The principle of transparency dictates that "all terms—deferred interest, future rate or term changes, and repayment of forbearance amount—are clearly described in a manner consumers can understand," says CFPB.
One recommendation is to use "plain language." Another is to define the terms of loss-mitigation—e.g., "hardship," "imminent default," "streamlined modification," and data standards—and to use them consistently.
Perhaps to protect clients who still do not grasp such terms, CFPB further advises that consumers not be required to sign broad waivers of rights. The bureau also recommends that loss-mitigation data be reported publicly.
Bureau's take on future
CFPB says it does not expect a repeat of the default crisis of 2007-2008. This is based on its confidence that underwriting based on the ability-to-repay rules make defaults far less likely.
Moreover, the bureau acknowledges that mortgage investors now try to resolve delinquencies before they develop into crises, and mortgage servicers have developed effective processes for helping borrowers in default.
"Yet even with an improved horizon and regulatory guardrails, there is ample opportunity for consumer harm if loss mitigation programs evolve without incorporating key learnings from the crisis," the Bureau stated. "Further development of these principles and their implementation is necessary to prevent less desirable consumer outcomes and to ensure the continuance of appropriate consumer protections."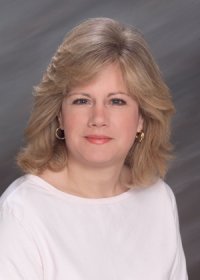 Latest from Melanie Scarborough
back to top