Credit firms settle deception claims
In CFPB case TransUnion, Equifax pay $23.1 million over charge of misrepresenting monitoring services
CFPB scrutinized credit score and credit monitoring services offered by two major consumer credit reporting companies.
Two of the nation's three largest consumer credit-reporting agencies—Equifax and TransUnion—have settled Consumer Financial Protection Bureau enforcement actions regarding deceiving consumers about the usefulness of credit scores and other credit-monitoring products sold to customers.
According to CFPB's consent orders, Atlanta-based Equifax and Chicago-based TransUnion:
1. Deceptively marketed credit scores by falsely representing that the scores generated for sale to consumers were the same scores typically used by lenders to determine creditworthiness.
2. Deceptively marketed other credit-monitoring products by falsely representing that the products were free (or, in TransUnion's case, cost "only $1").
In fact, according to the bureau, only the brief trial period was free. Customers who didn't cancel before their trial expired were automatically enrolled in a subscription program and charged a recurring monthly fee.
CFPB also found that Equifax violated the Fair Credit Reporting Act, by subjecting consumers to advertisements before they could access their annual free credit report.
"TransUnion and Equifax deceived consumers about the usefulness of the credit scores they marketed, and lured consumers into expensive recurring payments with false promises," said CFPB Director Richard Cordray. He pointed out that credit scores are "central to a consumer's financial life."
"People deserve honest and accurate information about them," said Cordray.
In penalty for these violations of the Dodd-Frank Act, TransUnion and Equifax must pay a total of $17.6 million in restitution to customers, as well as $5.5 million in fines to CFPB.
"Homemade" not always better
The problem arose from TransUnion and Equifax generating in-house credit scores for sale directly to consumers. TransUnion's scores are based on a model from VantageScore Solutions; Equifax sold scores based on its own proprietary model.
Neither of those models is typically used by lenders making credit decisions, according to CFPB, yet both companies allowed consumers to believe that those scores were no less useful than the more widely used FICO scores compiled from a variety of sources.
TransUnion was in violation of the applicable Dodd-Frank rules from July 2011 until enforcement action was taken, and Equifax was in violation between July 2011 and March 2014, CFPB said.
While both companies deny intentional wrongdoing, they agreed to the following terms:
• Restitution. TransUnion must pay almost $14 million in restitution to its affected customers, and Equifax must pay $3.8 million to its consumers who were harmed.
• Representation of product. Going forward, TransUnion and Equifax must truthfully represent to consumers the nature and utility of the credit scores the companies sell.
• Consumer consent. Before enrolling a customer in any credit-related product that converts into an automatic subscription, TransUnion and Equifax must obtain the consumer's informed consent.
• Easy cancellation. TransUnion and Equifax must provide consumers with a simple way to cancel the purchase of any credit-related product. When a customer cancels, the companies must stop billing and collecting payment for recurring charges.
• Penalty payments. TransUnion must pay $3 million to the CFPB's civil penalty fund; Equifax must pay $2.5 million.
TransUnion, Equifax commit to improvement
Equifax said in a statement that although it will pay the penalties demanded by CFPB and modify certain marketing practices, it began nearly three years ago implementing changes to address the bureau's concerns.
"While Equifax does not believe it has violated any laws and has not admitted any liability, Equifax determined it was in its best interest to resolve the matter with the CFPB," the company said. "Equifax remains committed to providing products and services that educate and alert consumers about their credit and identity and ensuring transparency and clarity about the value of those products and services."
TransUnion said it, too, settled with CFPB to end the bureau's investigation, although "we continue to believe that our consumer marketing has been clear and has complied with the law and other government guidance. Our trial credit monitoring service has given consumers low-cost access to their credit report and credit score and allowed them to conveniently cancel monitoring services at any time online or by phone."
Read CFPB's Equifax consent order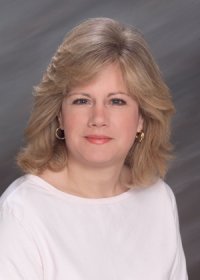 Latest from Melanie Scarborough
back to top