Mortgage servicing featured in bureau complaint tally
Report unpopular in industry shows some positives for some servicers
By definition a complaints report does not focus on good news, but some servicers have seen decreases in complaint rates. Others,however, have seen increases.
Even as the Consumer Financial Protection Bureau continues life in the new administration's sights, it keeps on going with its read of its mission. Last week the Consumer Financial Protection Bureau (CFPB) released its latest "Monthly Complaint Report," this time with the spotlight on mortgages.
Since it began accepting complaints in July 2011, the CFPB says it has handled approximately 260,500 mortgage complaints, making mortgages the second most complained about product (behind debt collection). The report uses a three-month rolling average, comparing the current average of complaints to the same period in the prior year.
Focus on home loan payments and workouts
Mortgage servicing came in for the most criticism.
The latest report "shows that consumers continue to report running into issues when making payments on their mortgages or when trying to overcome obstacles to keep themselves in their homes," CFPB Director Richard Cordray said in releasing the document. "The bureau will continue to work to ensure that mortgage servicers give consumers the timely and effective assistance they deserve."
One point that the report makes evident is that while one-fourth of complaints may be about mortgages, the number of complaints has dropped dramatically. Mortgage complaints peaked at 7,225 in July 2013; by December 2016 the number of complaints was down to 3,762.
Numbers are clear, methods are not
One point that has been controversial about the bureau's complaint system—and the target of bank lobbyists—is that there is no protocol for verifying the validity of the complaint. The bureau notes that on its complaint website, stating that it attempts to verify that a relationship truly exists between the complaining customer and the institution complained about.
The basis of complaints can at times be irksome to the industry. The report states, for instance, that more than 80% of mortgage-related complaints dealt with payment problems—such as "when they were unable to pay," which can hardly be the servicer's fault.
The bureau also cites complaints that "their servicers had lost their timely payments and proceeded to report their loan account negatively to credit reporting companies." But how can the CFPB determine whether a servicer actually misplaced a payment or whether that payment was ever sent?
Another frequent mortgage-related complaint from consumers is that they encounter problems trying to negotiate foreclosure relief. The bureau references complaints about mortgage servicers who were "slow" to respond or gave "ambiguous" denial reasons, yet didn't explain how it can verify such subjective accusations.
"We collect unstructured data from consumers and companies during the complaint process," CFPB explained in the report. "The consumer's narrative description of what happened, consumer-provided documents, the company's response, and company-provided documents are examples of unstructured data. The Bureau uses a variety of approaches to analyze consumer complaints including, for example, cohort and text analytics to identify trends and possible consumer harm."
Viewing complaints in context
CFPB concedes that "company-level information should be considered in the context of company size." So it is perhaps not surprising that in one review period (Aug. – Oct. 2016), the three companies about which the CFPB received the most mortgage complaints were three of the largest mortgage providers: Wells Fargo, Bank of America, and Ocwen. More business volume by itself could yield a higher number of complaints.
"As CFPB acknowledges in its report, it details figures that do not attempt to normalize the data to a company's size or market share," says Rick Simon, a Bank of America spokesperson. "If they would normalize data, it's unlikely that Bank of America would rank among the top three in mortgage or any category." Simon says that other reports, such as JD Power's annual survey of customer satisfaction, rank Bank of America above the industry average in mortgage customer satisfaction.
Ocwen is a specialty servicer with a loan portfolio very different from Wells Fargo and Bank of America—including a high level of delinquencies.
"In 2015, Ocwen put in place an enterprise-wide initiative to instill in all our employees the core values required to achieve the highest level of customer service and satisfaction," says John Lovallo, a spokesperson for Ocwen. "Since then, we have significantly improved customer service for all of our borrowers, including the many customers who are not current on their loans due to their financial circumstances."
Lovallo points out that CFPB report notes that mortgage-related complaints against Ocwen have declined in every report since January 2016. "In the most recent report, complaints declined by 34%, the second largest percentage decrease of any mortgage company year-over-year basis," he says. "The composition of Ocwen's portfolio is very different from its peers and we are committed to investing in our servicing operations to ensure a positive experience for each borrower."
Complaints by the numbers
• As Lovallo notes, the report credits Ocwen as one of the three companies with the largest percentage decrease in mortgage complaints. The others were Seterus (-36%) and JPMorgan Chase (-33%).
• The three companies with the largest percentage increase were Freedom Mortgage (214%), Loan Care (82%), and Selene Finance (75%).
• HSBC North America Holdings had the greatest rate of untimely responses* (23%) during the review period. Those with the lowest rate of untimely responses (0%) were Wells Fargo, Ocwen, JPMorgan Chase, Citibank, and Select Portfolio Servicing.
• Comparing data from October to December 2015 to the same period in 2016 shows that the states with the greatest percentage increase in mortgage complaints were Montana (440%); Iowa (104%); and North Dakota (100%). States with the greatest percentage decrease in complaints were Hawaii (-40%); South Carolina (-39%); and Kentucky (-39%).
Read the latest CFPB Monthly Complaint Report.
* "Untimely response" refers to bureau's standards for responding to complaints in its database. The report stated: "Companies are expected to respond to complaints sent to them within 15 days. If a complaint cannot be closed within 15 days, the company may indicate that its work on the complaint is 'In progress' and provide a final response within 60 days. Company responses provided outside of those windows are considered untimely."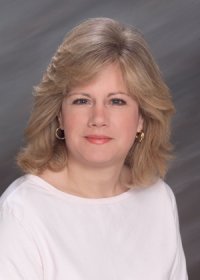 Latest from Melanie Scarborough
back to top