Mobile check deposits continue to rise
"Easy as Instagram," indicates latest research
Evidence continues to mount that consumers really go for mobile remote deposit capture.
ABA commissioned a survey by Ipsos Public Affairs and found that one in seven Americans have deposited a check using a mobile device within the past year. This is up from one in eight in the previous year.
Of those who have used mobile deposit, 54% report using it at least once per month.
"Mobile deposit continues to attract more consumers because this bank service is incredibly convenient," says Nessa Feddis, ABA senior vice-president. "In the short time it takes to post an Instagram, you've deposited your check.
Mobile banking users snap it up
In May, Celent issued its own report on remote deposit capture, State of Remote Deposit Capture 2015: Mobile Is the New Scanner, and found that more than half of mobile banking users have deposited checks through their mobile devices. As small business and commercial users gain confidence with the technology, Celent says it expects remote deposit capture to account for a third of retail bank deposits by yearend 2015, and half by 2016.
Celent's surveys of vendors project that by the end of 2016, more than 6,000 financial institutions will offer mobile deposit capture. At the same time, it expects that around 90 million consumers will deposit checks remotely.
The Celent and ABA surveys follow one issued by the Federal Reserve in March, Consumers and Mobile Financial Services 2015, which took a deep dive into how much consumers made use of mobile financial services in 2014.
Among the Fed's findings: 39% of all mobile phone owners with a bank account have used mobile banking in the 12 months prior to the survey period, up from 33% in 2013 and 29% in 2012.
More to the point, the Fed found that 51% of mobile banking users have deposited a check using their mobile phone in the 12 months prior to the survey, up from 38% in 2013.
The Fed study concludes: "Mobile phones have increasingly become tools that consumers use for banking, payments, budgeting, and shopping."
But we are still talking checks
Both the ABA and Celent surveys note that even as consumers increasingly use mobile devices to deposit checks, the frequency with which they do that has dropped.
For example, the ABA survey found that while the overall number of mobile deposit users increased, the number of people who used the feature at least once per month declined from 80% to 54% from 2014 to 2015.
"People are receiving checks less frequently, but when they do they're increasingly turning to mobile banking to deposit them," says Feddis.
"As check usage continues to decline, mobile remote deposit capture will become increasingly relevant—not just for mobile use cases, but more broadly," adds Celent's Bob Meara, senior analyst. "Mobile RDC is becoming the new scanner, with banks racing to offer mRDC to small business and commercial clients. This will have a profound effect on the branch channel at many institutions as branch visits are replaced with digital deposits."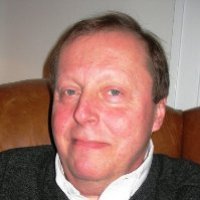 Latest from John Ginovsky
back to top