Phase 1 of same-day ACH arrives 9/23
Banks will need to adjust processes and systems to meet new windows
In just a few weeks—Sept. 23—the first phase of new rules governing same-day ACH will take effect, following a rule change by NACHA.
Phase 1, according to NACHA, will: apply to ACH credits only; set processing deadlines of 10:30 a.m. ET and 2:45 p.m. ET (4 p.m. ET for returns); establish settlement times of 1 p.m. ET and 5 p.m. ET; and make funds availability due at the end of the receiving financial depository institution's processing day.
Phase 2 will occur in September 2017, and will apply to both ACH credits and debits.
Phase 3 will occur in March 2018, and will set the funds availability time at 5 p.m. local time of the RDFI.
Banking Exchange asked Kathleen Dwyer, principal product manager for Transaction Banking at ACI Worldwide, what banks should know about the new same-day ACH system.
Banking Exchange: What should banks be doing to prepare in advance of this development?
Dwyer: With the support of same-day ACH credits in September 2016, banks will need to make changes to support the initiation and receiving of these credits with a settlement within the processing day. This means they will need to modify processes and systems to support the sending/receiving of ACH transactions within the new cut-off windows. This will likely be a change to their current procedures as well as some technical modifications to their processing systems. They will also have to figure out how they are going to report to and notify customers of these settled transactions.
Banking Exchange: What pains and gains will this move to same-day ACH bring?
Dwyer: The good news for banks is that they have been processing ACH transactions for many years and are experienced with the process. The big factor is the timing.
They will need to look at when they are currently processing and handling their risk assessments based on the new windows. Same-day settlement has an opportunity to bring many positive changes to banks and their customers.
One example is that today's banks often have to handle emergency situations for specific customers that have not originated a file needed for the next day in a timely manner. Often this type of emergency takes a lot of manual intervention and assistance at the bank. With same-day settlement available, it could remove the escalation and allow for those situations in a normal processing window.
Banking Exchange: How will this transition affect customers in the short and long term?
Dwyer: In the short term, the effect on customers really depends on the customer.
Corporate entities could see that they have an opportunity to have more flexibility and immediate knowledge of their cash flows.
Consumers will have the ability to make payments in a more immediate nature, which is something that a lot of consumers have grown accustomed to in the payments arena.
The long-term effect is that ACH, as with other payment systems around the world, is moving to a faster settlement. This will have a trickle-down effect on many aspects of low-value payments, such as risk assessments and agreements.
Banking Exchange: What effect will banks feel as they revamp their systems?
Dwyer: Banks and vendors have and will continue to address the new windows, which means making changes to their processing systems. In some cases, banks have multiple systems and this could drive up the cost of those changes.
NACHA offers extensive information in various formats on the same-day ACH initiative.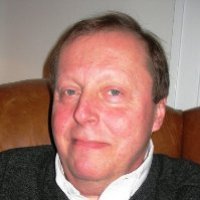 Latest from John Ginovsky
back to top