Don't let competitive muscle go soft!
How can untrained credit staff build and maintain an independent bank?
"An untrained lender is an insecure and unhappy person. At best, he or she is a walking tribute to bad public relations."
That thought comes from a thesis on credit training, written for the ABA Stonier Graduate School of Banking. The paper was written in the 1960s— but the thought is as relevant today as ever.
Many community bankers work for institutions that do not have formal training programs for their lenders. This raises certain fundamental career issues for commercial lenders and some disturbing long-term questions for shareholders.
To put it bluntly, how will community banks compete on the basis of service and expertise if younger lenders aren't appropriately trained?
Can we still lean on the big guys?
There are multiple facets of this issue. The way we're likely to think, almost by default, is that some banks are simply not large enough to have much formality in the credit training process, relying instead on big bank programs to carry the burden of formal credit training for the entire industry. This has worked reasonably well for a long while.
But is this valid as a continuing assumption?
As I touched on earlier, one ominous thought is the sense among some community bank leadership groups that the industry is simply not training lenders for the next generation that will be needed to preserve the current and familiar business model. In other words, it appears to some—and the number is growing—that formal credit training programs are morphing into something a lot less specific and utilitarian than they used to be.
To be sure, the very large banks continue to home grow their lenders. They can afford the overhead burden to train bright young graduates "their way" to fill future senior lending and loan management positions.
Consider, though, how the industry is moving toward centralized underwriting for smaller commercial credits, even among some community and smaller regional institutions. Remote underwriting centers serving extended geographies, coupled with credit scoring models and automated statement spreading programs, have significantly reduced the labor component of credit underwriting.
But there's a downside to those labor savings. Sure, they can drive substantial savings on the back end of credit.
However, that's not where credit begins.
We're talking about competitive muscle
A side effect of the centralization trend is a lack of staff trained in spotting credit opportunities among customers and prospects. Also, it leads to the inability to offer direct, salient input on financial issues that are frequently difficult or unfamiliar for small business borrowers to deal with.
Losing such "muscle" is a hidden cost, for now.
But it could grow, in time, into a very large, visible cost.
The very real cost of less credit training activity over time will be the inability to compete as a local enterprise in the generation of new loan business.
"Too many empty suits" has already become the norm faced by much of the banking public. When you think about it, being local and having a local frame of reference is a powerful business development resource.
At least that's what the various talking points frequently used by community bankers seem to be saying. That's what we say and it seems to be what we think.
But is that how we're acting?
Does our commitment match our rhetoric?
Ask yourself some hard questions about what you really believe:
1. Are we being somewhat inconsistent about how we value and promote our local presence and its value to our customers?
2. We may be local, but do we know enough about credit underwriting to be good at "bird dogging" opportunities and servicing credit of our local constituents?
3. If we're not doing much training anymore and have a prospectively smaller pool of available credit trained talent from which to hire, how does this advance the overall agenda of community lending?
4. To the point of the Stonier thesis of the 1960s: How many of us can identify with the issue of being unprepared for the lending environment in our local markets both currently and prospectively?
5. Do we feel that the recent credit malaise has exposed fundamental flaws or gaps in our training and development?
6. Do most of us feel properly prepared for the future as commercial lenders?
Next generation is where problems will roost
If you're an experienced, mid-career lender, you probably already know all or most of what you really need to know to do your job competently and with finesse.
My own experience consisted of a Wall Street bank's training program. It began with formal classroom components and then the months of back office work, actually performing the necessary credit routines of underwriting commercial credit. My training was as thorough as it was extensive and made all the more valuable by being integral to the credit extension and monitoring work flow routine and processes of the bank. I consider myself to be fortunate for such a series of experiences.
What happens at smaller banks may be less formal, but it needn't be less thorough.
My concern, though, lies a few years into the future. I think we're already seeing the shortcomings of the current practice of credit training within our industry here and there and anecdotally in how actually sloppy some of the credit underwriting was in the few years leading up to the Great Recession.
There's unmistakably been a wakeup call. But I wonder if some banks are once again growing sleepy.
Seven questions for younger lenders
But what if you are five or six or even ten years in the lending business but have not experienced a formal training process and a variety or series of business environments— including good, not so good, and downright awful?
1. What have you learned—and retained—that's been perfected and honed under the watchful eye of senior and experienced credit mentors?
2. Where is the expertise going to come from to replace your bosses, who may only be a few years from normal retirement?
3. Are you up to the task in the full sense of the responsibilities?
4. Will this possible shortcoming in experience change the dynamic and equation of which community and smaller regional banks can remain independent?
5. Back to the Stonier thesis of nearly 50 years ago. How does the notion of appearing "untrained" or "insecure" as a lender strike you personally?
6. Are you growing professionally?
7. Are you going to be able to effectively participate in the growth of the credit assets of the bank and in the sense of the needed disciplines of enterprise risk management?
Clock is ticking on the answer
I sense that the industry is at a crossroads.
And I sense that the road we're taking doesn't integrate very well with the needs of local community lending resources that bear any resemblance to what we seem to be telling each other that we want and value.
If there's a disconnect here, we need to wake up to it and change our direction before it's too late to make any difference.
There's still time for each individual lender to be proactive in building and maintaining his or her skill sets as lenders. It used to be that bank employers were looking out for us that way. I don't think we can be so sure of that today. The implications are potentially enormous.
More about "local": Community bank investor Joshua Siegel talks about the value of "local" in a recent guest column.
More about credit education: ABA offers various forms of lending training, and other services and products of interest to lenders. Check out the ABA Center for Commercial Lending & Business Banking.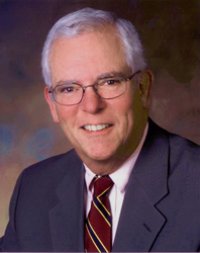 Latest from Ed O'Leary
back to top