"Merge to make it" may not fly
In fintech age, M&A just to become bigger may not answer. You need focus
UNconventional Wisdom is a periodic guest blog where the conventional wisdom is held up for fresh inspection. If you have some "UNconventional Wisdom" to share, email [email protected]
There has been a steady stream of banking mergers and acquisitions since the financial crisis, but now that stream is gathering speed. Many smaller banks struggle in the post-financial crisis regulatory environment to find profits in the face of higher compliance costs and reduced fee revenue.
That environment has led to consolidation in recent years. SNL Financial counted 220 and 224 mergers and acquisitions in the industry in 2012 and 2013, respectively. That number shot to 303 deals last year, and 252 deals have been announced so far this year as of Nov. 15.
Fallacy behind deals
Faced with such a difficult business and regulatory environment, smaller banks struggling to grow organically see a merger or acquisition as the best way to build their business. A merger or acquisition can certainly help solve some of a community bank's immediate pain points; increasing staff and resources makes it easier to absorb the cost of compliance. Plus the bank brings in new customers and potentially grows its geographic footprint.
However, even though mergers and acquisitions may alleviate some of the typical struggles for community bank, they don't necessarily set these banks up for future success.
A deal may solve the bank's pain points, but it likely does little to solve the bank's customers' pain points. Banks that will be successful in the near future will be those that offer the most convenient experience for their customers.
M&A vs. organic growth
While banks are looking to the merger and acquisition market for growth, thousands of fintech startups around the world are working on ways to solve the customer pain points that many banks aren't tackling.
Fintech companies are looking for ways to grow organically by building a better customer experience based on digital technology that is already in the consumer's hand. That is a much more sustainable path to growth than M&A.
The current strategy of choice is creating an environment where community banks will increasingly be at a disadvantage compared to these new entrants in the market, as the banks fall further and further behind the pace of innovation driven by the fintech sector.
In fact, the implementation of the M&A strategy poses a second effect.
A combination can set a bank back in terms of its technology and innovation capabilities. Combining two banks requires months, sometimes even years, of rationalizing and integrating IT systems. While the two organizations work towards a unified technology portfolio that can deliver a seamless customer experience across different banking channels, other players will be delivering that experience.
Granted, many banks are already busy with such systems integration and rationalization. But that work becomes much more complex and time consuming when dealing with two banks' portfolios of systems and assets.
All of the time dedicated to uniting two back shops is time that technology staff isn't working on building a better digital experience for customers.
Right reason for M&A
However, a merger or acquisition can still be the right move for a bank. A key question is how the deal sets the bank up for sustainable growth in the future.
Does the deal help the bank grow its business within a key customer segment? Or acquire technology or talent that can enhance the bank's ability to launch new products or services faster?
A merger or acquisition is definitely the right move if it helps the bank achieve wider strategic goals beyond just creating a bigger balance sheet.
Given such a challenging business and regulatory environment, community banks must narrow their focus. They can no longer be general-purpose banks that try to cater to everyone. Instead, they need a vision of how they are going to build their business within select customer segments and create the best possible banking experience for those segments.
That vision has to start with a deep understanding of the needs of the customers within those segments and how they bank. With that understanding, the bank then has to figure out how it will meet those customers' needs and offer a better banking experience.
Any deal that a bank makes—whether it's a merger or acquisition, a new contract with a technology vendor, or a partnership with a startup—should be guided by that plan. Banks shouldn't commit to a merger or acquisition just to get bigger; they should do it because it will make them better at serving their customers.
The problem is that most banks are simply using M&A to help them tread water rather than using it to win the race.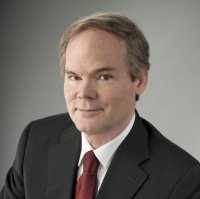 Latest from Paul Schaus
back to top