Pick up the phone and make a customer date
Customer calls remain important … maybe more important than ever for commercial bankers
"There's really not much that indicates we've learned anything new over the last several cycles," says veteran lender and CEO Ed O'Leary. Each week in his blog he strives to fix that.
Do lenders at your bank make in-person customer calls? Are they successful and meaningful? Or just a chance to drop off literature that could be accessed on the bank's website? How much time do you spend prepping for them?
Community banks talk about "service." Service still requires the human touch. And calling is part of that process.
You'd better learn to like it
Many years ago when I was brand new to banking, I was a very junior member of the metropolitan lending staff of The Bank of New York. We were tasked with making ten calls a week, and the senior lending officer followed our activity.
And not any just any contact counted either. It had to be outside the bank—no chance encounters with a customer on the teller line. And we had to document our calls with a "call report."
The big boss never fussed about the T&E expense.
"You guys don't spend enough on that," he used to say.
I found it easy to fit the calls in. I'd book a lunch every day and then devote a morning and an afternoon on different days making calls, almost always by prior appointment. It was top of mind—and it became habit.
It was a habit that I learned counted for a great deal.
First banker to visit in ages
A few years later I found myself on a corporate lending platform where there was no formal call program. Calling was encouraged, but there was no structure to our efforts. I knew that calling was important, so I set about to make calls regularly, concentrating on borrowers where I was the new face on the account.
Pretty soon I realized that my customers were almost to a person pleased—and surprised—by my presence.
"You're the first person from the bank to come to my shop in at least five years."
Within a year, I had earned a reputation as a good business developer. I thought, then and now, that it was simply part of my job. Happily, it was a part that I enjoyed.
Sometimes banks just pay lip service to calling, and it becomes meaningless.
Ten or so years later I was in Oklahoma City. The bank's CEO had long before mandated that all officers make something like 20 calls a month and produce a report on whom we contacted. It became a hollow exercise in time and was allowed to become just a reporting exercise. It was also largely fiction.
Getting a call program off the ground
Years later, in Albuquerque I was the new president of a regional bank and new to the city. Around the bank I advertised my willingness to make calls and soon I was getting around through the efforts of a few officers, but not by most of them. Calling wasn't a strong component of the culture.
One other thing I noticed. Many apparently otherwise experienced officers didn't seem to know how to prepare for and complete a call.
Here are just two of many examples that I experienced.
• Going in unprepared
I thought we should call on a rapidly growing health care company that was attracting considerable and favorable attention locally. The company was active in community affairs and its CEO was prominent in things like the Chamber and United Way.
"John," one of the lenders, said that he knew the CEO slightly. He had prospected both the business and the CEO within the last 18 months. He and I agreed to make a joint call and that John would set up the appointment.
To my surprise, chagrin, and disappointment, John did no preparation for the call.
He had no financials, no summary of the prospect's business, and not even a collection of news clips. (This was before Google, but there were ways of getting such news stories.)
No file, no nothing. John was just going to wing it.
I had mistakenly assumed that the 15-minute car ride would be ample opportunity to get me up to speed for the call, working with a prepared banker.
Unhappily, but not surprisingly, the call was a waste of God's good time. The prospect and I swapped annual reports and pleasantries. But there was no substantive information given or received.
I was furious at John. But I also kicked myself, for multiple omissions:
• No strategy session before the fact.
• No information on which to base a business call.
• But above all, no sense by a 40-year-old vice-president and lender of how to make a business call.
There was also the matter of his complete lack of follow up of his efforts several months before.
• Mr. Outside misses the point
At the time, the bank had an EVP whom everyone regarded as "Mr. Outside."
Roy managed to spend at least half his time outside the bank calling or performing community service. He was particularly helpful to me for his intimate knowledge of the community and its business and political leadership.
One day early on Roy set up a call for the two of us on the owner of a number of very successful retail fast food outlets. We met with the owner and his son, who was being groomed to take over from his father. It was important business to the bank for credit, cash management services, employee benefits administration, and personal trust business of the founder.
I was personally introduced to each of the several people whose desks were between the small reception area and the principal's office. This included the office manager, a woman in her late 50s with an authoritative demeanor.
The call felt like a great success. The bank's EVP and the company's owner had a strong rapport and they bantered easily with each other as long-standing friends.
Can you imagine our collective surprise when 18 or so months later, and soon after the retirement of the founder, we lost the business to a local competitor?
It was no surprise that this particular customer should have been high on any other bank's prospect list. But when we did a post mortem of what happened, we learned that it was the office manager who had precipitated the change with no opposition by the son.
Roy had been focusing on the wrong person.
While considerable deference should logically be afforded to the owner, the office manager was the "power" and Roy hadn't picked up on that over the years. He had failed to understand what was important to her in terms of the banking relationship.
You had better be the human in the human touch
As I look back at a working lifetime in one of the most externally focused industries, I wonder how it is that so many bankers are oblivious to the importance of customer calling efforts. Today we are in an evolutionary period in our industry where there is an increasing obsolescence of a community banking business model.
We are carried along in a relentless drift toward "transactional" dealings at the expense of "relationships."
It's everywhere:
• The ways our customers are accessing us.
• The way we prospect for loan business, using those who aren't necessarily lenders or particularly fluent in credit.
• The manner by which we underwrite credit with centralized processing, credit scoring, and such.
We are appropriately concerned about the effects, but don't seem able to react to the underlying causes of this drift.
This is not simply a function of size. But we have to react and put the personal touch back into our business models.
The banks that understand that will be the survivors. The rest will be "lunch."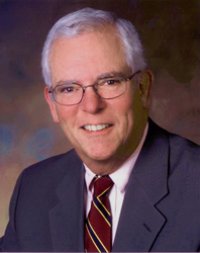 Latest from Ed O'Leary
back to top