UBPR: Underused risk management tool that's free
Take a fresh look at the Uniform Bank Performance Report
Bankers seek all sorts of solutions, often at a high price. Don't ignore one that won't cost you a dime.
For the last several years I've taught an online class for ABA that focuses on a bank's financial performance, primarily through the use of the Uniform Bank Performance Report. The UBPR is an analytical report based on the quarterly call reports filed with the Federal Financial Institutions Examination Council (FFIEC) by all depository institutions. The reports for thrift institutions, since the passage of Dodd-Frank, contain identical information and formatting as those of commercial banks.
A quick tour
For those of you who haven't looked at your company's UBPR (or not looked in a very long while), the report contains historical financial information about the institution itself, balance sheet and income statement; information on a "peer group" compiled by FFIEC to be similar to the institution being analyzed; and a myriad of ratios and comparisons of performance of the subject bank compared to the peer group. The information can be arranged for up to five reporting periods, by call dates and YTD results compiled quarterly.
The information on a particular institution allows the reader to "internally" compare the bank to itself for the selected reporting periods. In one single place the balance sheet and the income statements are "spread" side by side by period, allowing for a quick visual comparison and trend identification.
The comparison of the bank to its peer group is called an "external" comparison. This proves immediately useful to determine how the bank is performing compared to other institutions. Of particular value are the comparisons that reflect the bank's record against peers expressed in terms of percentiles.
The granularity of the information available to the analyst is impressive. Every commonly used financial metric for our industry is available with its peer comparison and assigned percentile rank.
Additionally, there are dozens more ratios that you or I have seldom used or even thought about.
UBPR in the trenches
I first became a fan of the UBPR several years ago when I was one of the credit administrators of my bank holding company in Florida. Much of my time was devoted to due diligence activities on banks that we were considering acquiring and a thorough analysis of each "target" was essential.
A few years later, I learned a painful but useful lesson on the percentile comparatives during a safety and soundness examination of another employer.
I was responsible for a large portfolio of completely charged-off loans and would work those old files when time or circumstances permitted. I had no staff dedicated to the task so it was a hit or miss. Frankly there were carrying values of current assets to protect that were more precious than any undetermined recovery value of a portfolio of losses.
The loan review officer of my company had the reputation of not being a particularly collegial team player.
In fact, he would lead the examiners to issues that many of us were convinced were designed to undermine the credibility of the line lenders and strengthen his own reputation with executive management and the board.
Indeed, "snake in the grass" is what he was to many of his colleagues. The genuine article.
After one particularly difficult examination was over, the CEO of the bank expressed his displeasure on several items with many of us on the staff. I took heat for numbers that showed a much lower loan recovery rate than our peer banks.
The "smoking gun," so to speak, was the percentile ranking showing my bank's recoveries over the previous two or three years that were considerably lower than peer banks'.
It's an arcane statistic, and I recognized instantly where the criticism had come from.
Using UBPR as a mirror
On a more constructive note I've had occasion to use the percentile rankings in constructive ways in the years since that incident.
There's a tendency for any of us to take satisfaction in improving trend lines of performance. But in the course of congratulating ourselves on the improving numbers, what if we became aware that our percentile ranking was consistently below the midpoint (below the 50th percentile)?
Put that way, our performance is perhaps less impressive and maybe additional attention and hustle may be in order.
In short, paying attention to this helps the banker willing to look in the mirror a shot at improving.
UBPR and operational risk
I have a new enthusiasm for the UBPR in very recent years. As our industry—and our regulators—put additional emphasis on risk identification and analysis, the percentile rankings, those "external" comparisons with our peer banks, give us a clearer and more comprehensive way of looking at operational risk.
Operational risk is defined as the risk arising from failed processes, systems, and people or from external events.
Conventional thinking tends to compartmentalize operational risk measurement to the ratios of assets per employee, income per employee, and the efficiency ratio.
But through UBPR analysis, I've taken to think of and explain operational risk as the cumulative risk to earnings and capital of not performing to a high standard across a variety of performance metrics.
Performance and thereby risk should not be measured by arbitrary goals of certain percentiles but rather performance measured by the consistency of attaining performance percentile rankings in the upper quartile.
In other words, we should strive not for just good performance in absolute terms but in the relative sense of the consistency of such performance.
So-called "best performance possible" often leaks away in small amounts—processing errors owing to a high manual processing environment, or fraud losses that might be discouraged by a more comprehensive set of internal controls and vigilance as examples.
UBPR can give us tools to address the question of "How am I doing?" The punch line to that old story is "Compared to what?"
But with UBPR we can perform internal analysis of a trend nature and external analysis with percentile performance metrics and give a reasonable answer to that very question.
Field examiners for the OCC and the state banking departments in states where I've worked have told me that the basic document they read to prepare for a safety and soundness examination is the bank's latest UBPR.
Why then do we consistently fail to study these reports before each exam with the same diligence and curiosity on how our performance really stacks up with the people whose opinion is so important to our results and our careers?
Dig, and then dig again
As a credit analyst in those long-ago days in the loan officers' development program at The Bank of New York I used to be told, "Ratios tend to raise more questions than they answer."
It's the perspective that comes from reliable internal and external comparisons and the sense of the "consistency of excellence" that we exhibit that are of enduring importance.
There's nothing else quite like the UBPR and it's available to anyone as public information.
This is truly a prime example of a tool of great value hidden in plain view.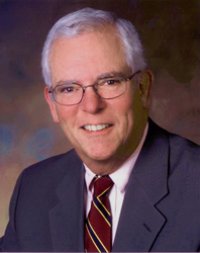 Latest from Ed O'Leary
back to top