Marvin, the accidental entrepreneur
Community bank lenders can help turn lemons to lemonade
Most experienced community bank commercial lenders have accumulated many similar types of experiences. We've all got our personal galleries of borrowers with character and borrowers who were characters.
None of these experiences are typically found in textbooks. In fact I've seen very few textbooks that deal exclusively with the subject of lending per se. Yet these experiences are of the "stuff" that makes a lending career in a community bank so interesting.
Every one of us has known or served a "Marvin." His story is actually a story in a story.
What makes community business lending tick
Commercial lending is a combination of financial analysis and the mix of policies and procedures of a lender's bank that we often refer to as the Cs of Credit. The more we as lenders can know about our borrowers' environments and the forces that shape their businesses, the better lenders we eventually become as lenders both as business developers and as risk administrators.
This is the sort of talent and experience that becomes a great resource to any community.
There are two examples of things that most community lenders know about and they are sometimes related in the experiences of a single borrower.
One is how difficult it can be for the borrower to give up expenses that favor his or her lifestyle rather than repaying creditors.
The other is why many entrepreneurs end up in business for themselves in the first place.
Lifestyle expenditures such as country clubs, company cars, and business meetings at posh resorts are hardly a problem in prosperous times. In fact, during intervals of relative prosperity, they become a sort of "entitlement."
This becomes a problem to the bank when the owner perceives such expenditures as representing a prior claim on cash flows of the business. They are hard to give up or curtail, especially by spouses who may not necessarily be involved in the day-to-day dynamics of running a small business.
Most small business owners—probably three quarters of them I recently read— started their own businesses due to a disagreement with their former employers. They didn't necessarily act on a long-held ambition to become an entrepreneur. Rather, they had a serious disagreement with the boss, became disenchanted enough one day, and just quit.
Suddenly unemployed, the person says, "What am I going to do?"
The answer is very often to continue doing much the same thing as he did for his last employer but this time for himself. My memory yields up many examples of what are now successful businesses that were born out of an unplanned dispute with the owner—an electrical sign company in Florida, a metal fabricator in suburban New Jersey, a roofing contractor in Oklahoma City among a fairly long list of businesses.
Introducing Marvin of Matawan
Recently I got word in a roundabout way that Marvin, one of my neighbors years ago in New Jersey, had died. It brought back the memories.
My wife and I moved to our first home in Matawan, N.J., a large Levitt subdivision full of young families, while I was a junior officer at The Bank of New York. Diagonally across the cul-de-sac lived Marvin and his family.
That Marvin's wife made the best chopped chicken liver is one of the great recollections of those long ago days. But another was Marvin's work ethic and talent.
Marvin worked hard, smart, and successfully as the general manager of a metal pail manufacturing company in Newark. The company was owned by a family consisting of the founder and his daughter and was run in the executive management sense by his son-in-law.
The product line was used primarily for paints and varnishes sold in hardware stores. The manufacturing was nothing even approaching high tech. The firm was a business where tight control of costs was essential and a constant stream of manufactured pails was needed against which to assess the high fixed costs of the business.
Marvin had worked for the business for the last 15 years ever since completing an associate's degree program at a local junior college. He'd been steadily promoted to general manager and had been in that job for the last six or seven years when we became neighbors.
Marvin had prospered under the current ownership. Unhappily for Marvin and the business, the son-in-law divorced his wife and exercised an increasingly despotic control over company affairs. The result was the business's ultimate inability to afford alimony payments to the founder's daughter, a comfortable retirement for the founder … and Marvin's salary.
Marvin, in short, was fired.
From tin pails to canned to successful contractor
Marvin's severance was meager. So suddenly he had to find something else. He could do virtually anything with his hands and had done major renovations and improvements to his tract house. He'd done his own garage conversion, put granite floors in the living and dining rooms, and carpentered all sort of fascinating built-ins in the kitchen and elsewhere.
Within two months Marvin was busily working on several home improvement jobs for clients and had attracted a small full-time crew of talented handymen. Last time I saw Marvin was several years ago but he had long since "outgrown" his original house and he and his family were in one of the better subdivisions a few miles south of Matawan. His home renovation business was booming and Marvin was prospering in direct proportion to his hard work and entrepreneurial skills, both of which were considerable.
Would Marvin ever have started his own business? Perhaps not, as he had been well paid and enjoyed his job. Did Marvin need a credit card with a relatively large unused available balance to get started in his new venture? I suspect that was very helpful for the first year or so but longer term, people like Marvin prosper and adapt in imaginative ways—a combination of "brain smarts" and "street smarts."
Yet people like him make their mark as business successes more quickly if there are willing small business lenders to offer advice and occasional business judgment. I've seen this over the years as a significant contributing factor in the long-term success of more than a few businesses.
Accidental entrepreneurs more common than you'd think
Marvin lost his job because the pail company's owners' life style expenses preempted the good of the business. And Marvin landed on his feet by starting a new business building directly on the things he knew how to do. This is a well-trod path for many entrepreneurs.
We all know people like Marvin and have banked them as well.
One of the great satisfactions of being a lender to small and medium-sized business is the opportunity to make a difference in the quality of the advice to the business owner. No doubt many of them could ultimately do it without us but I for one am glad that I had the opportunity to know many Marvins and learn from them in proportion to the ways I hope they learned from me.
What community bank lenders don't always fully appreciate is that our experiences are worth a lot when we entrust them to the right people. What we know that's of most value to our customers did not come out of a book or a formal course of instruction.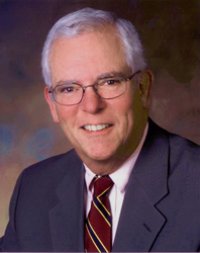 Latest from Ed O'Leary
back to top