BMO to acquire Bank of the West for $16.3bn
BNP Paribas subsidiary will add $56 billion of loans and $89 billion in deposits to BMO
|
Written by Banking Exchange staff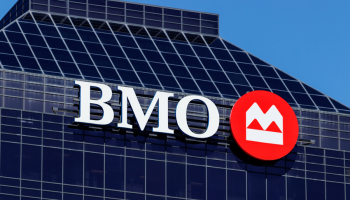 Bank of Montreal (BMO) is set to acquire BNP Paribas subsidiary, Bank of the West (BOTW), for $16.3 billion, to be paid primarily with excess capital.
The acquisition will see 1.8 million customers transition to BMO, along with 514 additional branches, commercial and wealth offices across the US.
"With the strength of our performance and our integrated North American foundation, we have never been better positioned to take this next step in our growth strategy and to deliver for the new customers and colleagues we look forward to welcoming to BMO," said BMO Financial Group CEO Darryl White.
"This acquisition will add meaningful scale, expansion in attractive markets, and capabilities that will enable us to drive greater growth, returns and efficiencies," he added.
The acquisition adds approximately $56 billion of loans and $89 billion of deposits based on BOTW's September 30, 2021 balance sheet.
BMO expects to fund the transaction primarily through excess capital on the combined entities' balance sheet on the deal closure date, including an estimated C$3.8 billion from BOTW and C$13.5 billion from BMO, which includes the sale of BMO's EMEA asset management business.
The transaction is expected to close by the end of 2022.
Bank of the West CEO Nandita Bakhshi said: "On behalf of all of my colleagues at Bank of the West, I am excited for what this new opportunity will bring for our customers, our employees and our longstanding community partners."
"Bank of the West's presence in many of the largest and fastest growing markets in the U.S. provides an ideal and complementary commercial and retail banking platform to fuel BMO's growth," she added.
2021 has seen M&A transactions across the banking sector scale significantly.
In July, South Carolina-headquartered United Community Banks announced a $517 million deal to acquire Reliant Bancorp and its subsidiary Reliant Bank, based in Tennessee.
Elsewhere, Pennsylvania's First National Bank (FNB) is set to acquire Howard Bancorp in a merger agreement announced on July 13, 2021.
back to top