Overdraft: One door closes, another opens
OD/NSF regulations will—ultimately—be a good thing. Banks may move on to new strategies
UNconventional Wisdom is a periodic guest blog where the conventional wisdom is held up for fresh inspection, often with divergent recommendations. If you have some "UNconventional Wisdom" to share, email [email protected]
The Consumer Financial Protection Board has been studying overdraft and non-sufficient fund programs and appears to be getting closer to issuing regulations. While the exact timing is remains unknown and even with several delays (the most recent pushed any guidance from July to October), I believe it is not a question of "will they," but more of "to what extent" they will impact current OD/NSF programs and, of increasing concern to banks, the revenue earned from such services.
Change in angle if not focus
The fact that OD/NSF protection is a service with value to consumers and businesses appears, thankfully, not lost on CFPB. Earlier this year, CFPB Director Richard Cordray stated that CFPB does not plan to prohibit financial institutions from charging overdraft fees." However, he also added that what modifications and constraints the bureau would make around existing practices "will all depend on what we see in the data."
Potentially CFPB's "modifications and constraints" may have a significant impact on existing OD/NSF programs. Ultimately they could reduce the revenue earned through the offering of these products and limit their utility for consumers.
Potentially painful transition
The prospect of a reduction in a critical non-interest income category is understandably causing concern.
Some pundits have predicted industry revenue reductions up to 65%. A study by Compass Point, looking at banks that disclosed their OD/NSF income, found that OD/NSF accounts, on average, for 47% of service fee income, the impact would be substantial. Given the many revenue headwinds already faced by banks, the anticipation and uncertainty on the scope of the "modifications and constraints" is especially troubling.
Also troubling could be the diminishing of a service valued by consumers. As the CFPB found in its research into these programs, "Nearly one in five opted-in consumers overdrafts more than ten times per year." It is not unreasonable that a percentage of these folks are knowingly—and willingly—using OD/NSF as a cash management strategy.
Yet, act CFPB must
While only a minority of banks, a few institutions that have been deceptive in promoting these programs compels CFPB to act. Several institutions have been assessed major penalties in regards to their overdraft programs, the most recent was a major regional bank in April 2015. These practices have seriously threatened one of the banking industries greatest assets: consumer trust.
Deceptive practices identified by CFPB included:
• Changing from a ledger-balance method to an available-balance method for purposes of deciding whether to authorize electronic and other transactions.
• Insufficient or non-existent disclosures, leading to consumers being misled regarding the circumstances in which overdraft fees would be assessed.
• Reordering transactions to maximize overdraft fees (e.g., not using chronological order, but rather payment size, resulting in multiple overdrafts).
The result is that a service that appropriately delivered is a benefit to consumers, has become perceived as a negative value-exchange and punitive.
Take another Cordray quote: "… consumers who opt in to overdraft coverage put themselves at serious risk when they use their debit card." Cordray continues by declaring that "overdraft fees should not be gotchas when people use their debit card."
I'll concede that Cordray's comments become excessive, but they underscore the danger faced by banks in how OD/NSF services may be perceived and how that negative perception could reflect on banks more broadly.
Additionally, OD/NSF revenue has proven to be an addiction. OD/NSF programs have evolved beyond their original purpose and have become critical to some banks' profitability. This circumstance has created a perception that banks are not doing all they can to assist clients in effectively managing their finances.
What might CFPB do?
The initial fear that CFPB might regulate out all OD/NSF programs appears to have subsided. However, in the absence of any concrete guidance, many predictions on how CFPB might act have been offered or suggested. Several of the more likely possibilities include:
• Extending opt-in overdraft rules currently applying to ATM withdrawals and non-recurring point-of-sale transactions to include checks and ACH payments.
• Requiring that fees be "reasonable and proportional." This might include caps on overall fees and/or specific fee items (e.g., daily fees).
• Increasing disclosure requirements.
• Offering OD/NSF limits commensurate with the consumer's financial situation.
Regardless of the actions taken, the result will be that banks will be forced to lessen their reliance on OD/NSF fees and will need to pursue more positive value-exchange with customers in order to replace the lost revenue.
Something about making lemonade?
I find myself in a strange position. Typically, I'm not in favor of government regulation, especially rules promulgated under pressure from consumer groups and members of Congress.
In this instance, though, I believe that reasonable regulations will, in the long-run, be a benefit to banks and consumers.
If, as it appears, CFPB has been diligent in researching OD/NSF programs, their value, and their usage, then I am hopeful that the "cure" will avoid any unintended consequences for consumers and banks.
Possibly CFPB's actions may serve as a catalyst for results that would benefit the industry. For example, reducing the reliance on OD/NSF income might:
• Spur service model innovation: Retaining—or, in some cases, regaining trust—through evolving from offering a service poorly understood, potentially over-utilized by consumers, and which seems punitive when they make a mistake to one where the bank serves as a trusted partner. In that status, banks will be helping them make better purchasing decisions and yes, offering OD/NSF protection when and as appropriate.
• Expand product and service offerings: In seeking to replace lost revenue, banks will have greater incentives to expand their service offerings to include additional fee generating products/services. Making available products/services which compliment your current offering will both allow for the deepening of client relationships and diversifying non-interest income streams.
• Bring clarity to the value-exchange: With OD/NSF no longer being able to "subsidize" other services, such as free checking, banks will have an opportunity to better align their pricing of products and services to reflect the value provided.
• Allow for rebuilding of trust: Banks remain trusted institutions. A recent survey by Accenture noted that 86% of consumers trust their banks, more than any other institution, in securing their personal data.
This trust is an incredibly valuable competitive advantage that can be wasted through short-term thinking.
Moderation in all things
From Cordray's quotes, it's apparent that CFPB recognizes some value in OD/NSF protection. Done right and transparently, OD/NSF remains a valuable financial tool for many consumers. In attempting to stop the more egregious practices, regulators should keep this in mind.
In turn, banks should take this opportunity, regardless of any action taken by the CFPB, to move beyond a longstanding reliance on OD/NSF income and build relationships based on more positive value-exchanges.
They must keep in mind that trust, once lost, is almost never earned back.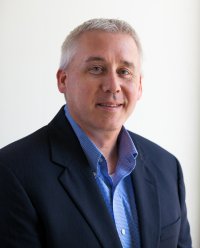 Latest from Brian Higgins
back to top