Qualified mortgage rule on horizon, getting closer
Get ready for a vendor blitz on QM solutions
The Consumer Financial Protection Bureau's much-discussed Qualified Mortgage/Ability to Repay rule will take effect Jan. 10, 2014, less than three months from now—so start watching your in-boxes for copious announcements about vendor solutions.
The actual written text of the rule seems to be as complicated and convoluted as most government regulations usually are, but, as Lucy Griffin, contributing editor to Banking Exchange writes in the October issue, it may be the easiest of CFPB's rules to comply with. "It simply requires good underwriting practices," she says in the article "Getting ready for QM, ATR, and the rest".
Lucy provides a great rundown of exactly what bankers need to know, do, and have in place by the January deadline. For even more information, consider obtaining a recording of a recent ABA Teleconference, "Drowning in Alphabet Loan Soup: HPML, HOEPA, ATR, QM—Part 1".
What's interesting here is the observation that all of a sudden one vendor after another has started offering "QM solutions" to their banking clients. That's important, since as recently as this past June, 60% of bank vendors surveyed had not told banks when they would be ready to provide all completed software and programming updates that would enable banks to comply with the new rules, according to an ABA backgrounder.
To the point, the same survey found that 79% of banks reported intending to use vendors to create those software packages and systems to comply with the rules.
None of those providers wants to miss such a big and willing market. The trick will be to figure out which one is right for which bank, and do it in the middle of holiday season.
First, though, it's important to be reminded what the qualified mortgage standard is all about. ABA's backgrounder provides a summary. "The QM standards include various safe harbor provisions that are likely to mitigate short-term shocks to the real estate lending markets. In crafting these regulations the bureau recognized the need for a safe harbor to prevent a reduction in credit availability and unwarranted lawsuits that ultimately drive up the cost of loans for consumers."
As Lucy puts it, "Plain-vanilla loans aren't really affected."
On the other hand, it will be prudent for banks to do all they can to make sure their mortgage portfolio is exhaustively examined, categorized, and documented as to where each loan falls within the rule's guidelines. That's where the vendors and their products can come in.
Here's a rundown of related products announced in just the last couple of weeks or so:
• First on the list comes ComplianceEase with not only a related product but a study that it says shows that one in five existing mortgages would not qualify for safe harbor (i.e., as a QM) under the rule. This study has been picked up and published in various trade publications.
The company's patented ComplianceAnalyzer—which the company just announced can be applied to the QM regulation—found that more than half of the noncompliant loans it identified have fees that exceed the 3% points and fees threshold (most of which exceed it by nearly $1,500) and the rest have APRs too high to qualify for the safe harbor classification.
ComplianceEase says its Compliance Analyzer "offers compliance protection to financial institutions with real-time, loan-level audits for federal, state, and local laws, regulations, and secondary market investor requirements."
• Second on the list is QuestSoft, which added LoanScoreCard to its Compliance EAGLE solution. It offers quantifiable reports that determine whether a file is considered a Qualified Mortgage with a secondary determination for either safe harbor or rebuttable presumption. Such detailed analyses may be run several times throughout the loan process so that compliance is assured at each stage and evidence of compliance is maintained.
• Third on the list is Clayton Holdings LLC, which added new functionality to its eCLAS compliance software in anticipation of the ATR and QM rules, and also modified the procedures used in due diligence reviews to evaluate both QM and nonQM loans.
• Interthinx, which is an ABA Endorsed Solution, introduced its PredProtect Regulatory Compliance Automation Suite. It's designed to help banks comply by running multiple compliance checks in real time and alerting lenders to potential violations so compliance errors can be corrected before funding.
Others are sure to come, all of which likely will cause many bank compliance officers and technology specialists to start huddling up and figuring out exactly how to move forward. Interthinx's Roger Fendelman, vice president of compliance, made a cogent point in September: "Year-end holidays run from mid-November to New Year's Day, and with so many originators' internal processes dependent on their vendor's ability to deliver, it's imperative that these tests be made available at least 90 days before the enforcement date."
Of course, that's cold comfort at this late date.
ABA has repeatedly urged both CFPB and Congress, in letter and testimony, to allow for a transition period before the rules are fully implemented and enforced,.
For example, in June, James Gardill, chairman of the board of WesBanco, a community bank in Wheeling, W.Va., testified on behalf of ABA before the House Financial Institutions Subcommittee. He expressed concern that the rulemaking has left banks with little time to comply with QM regulations despite their wide-reaching market implications and the tremendous amount of work required to comply with the rules.
"We must get this right for the sake of our customers, our banks' reputations, and to promote the nascent recovery of the housing market," Gardill said. "For some institutions, stopping any mortgage lending is the answer to this unreasonable deadline because the consequences are too great if the implementation is not done correctly. We need to extend the existing deadlines as well as address outstanding issues to ensure that all creditworthy borrowers have access to credit."
Which makes a statement that Richard Cordray, director, CFPB, made at the ABA Annual Convention all the more interesting. In his convention address, he said: "We are all in this together, and so we appreciate the urgency that is being felt and the resources that are being mobilized to prepare for the approaching effective dates. Let me also assure you that our oversight of the new mortgage rules in the early months will be sensitive to the progress made by institutions that have been squarely focused on making good-faith efforts to come into substantial compliance on time—a point that we have also been discussing with our fellow regulators."
During a follow-up question and answer session (covered in the bankingexchange.com article, "Seeking answers from CFPB's Cordray), ABA President and CEO Frank Keating told Cordray that bankers are concerned that their technology vendors won't be ready for the implementation date, or soon enough for the banks to be ready. Cordray replied that the vendors have told CFPB that they will be ready. He reiterated his earlier point, saying: "If you're making good-faith efforts to come into compliance and are pushing your vendors, we're not going to expect perfection."
Happy holidays.
Sources used in this article include:
ABA Backgrounder: Mortgage Reform into 2014
Drowning in Alphabet Loan Soup: HPML, HOEPA, ATR, QM - Part 1
Study Shows That One in Five Mortgages Would Not Qualify for Safe Harbor Under Dodd-Frank
Director Cordray Remarks at the American Bankers Association Annual Convention
Interthinx PredProtect Qualified Mortgage Test Available in October
Getting ready for QM, ATR, and the rest
QuestSoft Adds LoanScoreCard to Provide QM Solution
ABA: Revise Mortgage Rules to Avoid Harming Creditworthy Borrowers
Clayton Holdings Updates Compliance Software And Due Diligence Processes To Be Ready For ATR/QM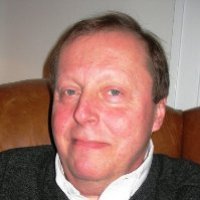 Latest from John Ginovsky
back to top