Finovate, the place to get noticed
Innovation conference demos how vital new ideas are to financial services
This is part of our special coverage of FinovateFall 2014. For an overall article about the conference, see John Ginovsky's blog, "Fintech future featured at NY event."
The recently concluded FinovateFall conference in New York offered much more than a series of sometimes amusing, sometimes straightforward sales pitches for new products.
As one presenter put it in an interview: "It's a platform for getting noticed."
Noticed not only as a company, but as a provider of innovative ideas and approaches that incrementally advance how and how fast the industry is changing.
Financeit, based in Canada and headed by Michael Garrity, president and CEO, recently used the Finovate platform to announce that the company is expanding into the U.S. in partnership with FIS. The company provides a platform that makes it easy for businesses of any size to boost their sales by offering payment plans to their customers. It brings point-of-sale consumer financing tools to merchants to increase close rates and transaction size.
The following is an edited account of an interview with Garrity a few days after the Finovate event:
Ginovsky: What is the value of Finovate? What were your expectations going in, and how did they play out?
Garrity: This was the third time that we've been to that show. It's not cheap to go, for presenters. Five or six hundred people apply and 60 to 70 are chosen. The ones that are chosen have to make out a pretty big check to be on the stage for seven minutes. It's quite an expensive seven minutes.
But we do it anyway. We do it because we see a tremendous amount of value in that conference. It gave us a much-qualified audience of people who care about our industry. Specifically, two years ago, we met our now-largest investor and our largest commercial partner, FIS, at that show. It took us a year to put our relationship together and then this year we announced the fact that we are now live in the U.S.
We use Finovate for big announcements. Six months before we go to it we ask ourselves, what announcements are we going to save and make at the Finovate show? Is it a new product? Is it a launch? A partnership?
We need to get up and say something meaningful or else we're not going to the show. For three years straight we've found something meaningful to bring to that audience.
Ginovsky: So it's a focal point of making connections with other like-minded entities, to attract buyers, investors, partners.
Garrity: It's a platform for getting noticed, as a company and for your innovations. If you don't get to your demonstration fast enough, or if you show a slide show or a video, you are in trouble [with the organizers].
This group is relentless about ensuring that you demonstrate innovation.
Ginovsky: What are your impressions about the event and about the state of innovation in the financial technology industry in general?
Garrity: On the show itself, it's great to see it having literally doubled in size, in terms of the attendees, in the last couple of years. It's a growing show, indicative of how rapidly the industry that we are in is changing right now. It is also a community that you get to be part of by being in it, either as an attendee or as a presenter.
I've been in financial services for over 15 years. I cannot remember a time ever when there has been as much innovation in the financial services industry as there has been in the last five years. It's in every category. Lending. Payments. Compliance. Peer to peer.
It's really related to three things:
• The industry had a complete reset in 2007 as a result of the biggest financial crisis that the industry has seen since the Great Depression.
It's often underestimated by people outside of the industry how impactful that time has been in the way that the industry looks at itself, the way the regulators look at the industry, and the way that consumers look at the industry.
It is nothing less than a tectonic shift. There were major players before 2007 that simply disappeared. There were new players who emerged to fill that void. Regulatory changes are still happening as a result of what happened in 2007 and subsequent years that changed the rules for almost every player. That will both close doors and open doors, depending on where you sit.
It's been a catalyst for change that has allowed a many companies focused on innovation and focused on doing things differently to gain market entry.
• Then there's the impact of technology itself. As we all know, the pace of technology has been increasing incrementally year after year.
The last five years have been significant not just because of the internet, which is 25-30 years old, but because of the mainstream adoption of cloud technology, of [software-as-a-service]-based business models, of mobile technology, and the changing expectations of consumers about how they want to be serviced at a level of transparency.
That technology shift has never been more acute in financial services than it has been in the last five years.
• Finally, there's the bounce-back of the economy. Whereas 2007 was sort of catastrophic in some ways, and a moment of great change in the landscape of financial services, the bounce back from that bottom, up to where we are—where things are growing, deposit bases are increasing, more lending is happening—there is this growth period we're in right now which is significantly greater than we've seen in previous years.
You have an industry that's rapidly expanding, you have a bunch of technology that, five years in, is making a huge impact on the way that the industry operates, and you've had this reset button get pressed on how the rules of the game are going to get played.
Those three things are really specific to the last five or six years. It's an exciting time.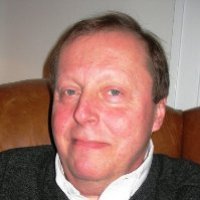 Latest from John Ginovsky
back to top