Growing market seen among underserved
Large number of unbanked and underbanked represent untapped opportunities, says report
An open door for the underserved might bring in some good business for banks, a new study suggests.
Are traditional banks, seeking new sources of fee income and other relationships, missing a huge opportunity?
A new study finds that "financially underserved" Americans spend significant amounts of money on financial transactions and services. Overall revenue in this market grew 5.9% from 2014 to 2015, and is projected to reach $144 billion by yearend 2016.
Among the fastest-growing products are marketplace loans, including marketplace small business credit. The latter was a new factor tracked by the survey. Meanwhile, the sharpest declines in usage were seen for storefront and online payday loans.
The Center for Financial Services Innovation (CFSI) and Core Innovation Capital recently released their sixth annual market analysis concerning trends in the financially underserved community and opportunities to address this market's needs. Underserved consumers are defined as those who struggle with low-to-moderate or volatile incomes; are among the 121 million Americans with an inadequate credit file or a subprime credit score; or are unbanked or underbanked.
Some consumers face all three barriers. CFSI estimates that 57% of U.S. consumers—about 138 million adults—are financially unhealthy.
A recent FDIC survey estimates that 7% percent of U.S. households have no affiliation with any bank, and that an additional 20% are underbanked. The latter is defined as consumers who have a checking or savings account but also use financial products outside of the banking system.
"In order to improve consumer financial health, especially for the underserved, the market must address consumer need for day-to-day financial systems that function well alongside products that increase the likelihood of resilience and the ability to pursue opportunity," the study states. "This requires a robust and innovative financial services market."
Digging into the findings
Among the results of the research:
• What they spend. In 2015 underserved consumers spent $141 billion on fees for $1.6 trillion in financial services. (The study looked at 28 financial products in all.)
Fees and interest for single-payment loans accounted for $36.5 billion, including $24 billion on overdraft charges. Another $26.2 billion was spent on fees and interest for short-term installment loans—with almost half of that amount going to subprime credit card charges, rent-to-own plans, and title loans.
The financially underserved spent $55.2 billion on fees and interest for long-term loan products, mostly in subprime and buy-here-pay-here (BHPH) auto loans. BHPH auto loans typically carry very high interest rates.
Fees for financial transactions cost them another $15.7 billion, and $7.1 billion was lost to penalties for early withdrawal from retirement accounts and tax preparation.
• Marketplace lending builds. The fastest-growing products, marketplace loans, increased 210% for small businesses and 64% for personal loans.
Short-term credit offered as installment loans, title loans, and rent-to-own agreements is gaining popularity, as is the use of subprime and secured credit cards.
On the other hand, revenue from single payment forms of credit—including payday loans, pawn, overdraft, and refund anticipation loan checks—has begun to decline. The sharpest drops were in storefront and online payday loans, which fell about 23% each.
• Subprime auto loans were the largest product segment, earning $24.6 billion. There has been a substantial shift away from BHPH loans to subprime auto loans, which show significant growth. Subprime auto loan revenue grew by 226% from 2013 to 2015, while BHPH loan revenue fell 126% and continues to decline.
Spending on auto insurance premiums by underserved consumers topped $36.5 billion. This means that consumers who are financially underserved pay an average of 26.5% more than fully served consumers on comparable vehicles, according to the study.
Cash remains king for many underserved consumers
The CSFI/Core Innovation Capital study found that spending on prepaid cards, checking accounts, and mobile payments is growing among the financially underserved, yet many continue to rely largely on a cash economy. Products such as check-cashing at dedicated outlets, money orders, and remittances remain favored tools for cash-based consumers to move money.
That could change as fintech innovations that facilitate the conversion of cash into electronic payments continue to expand, as does access to mobile technology among the underserved. CFSI's findings echo FDIC's, which concluded that "the rapid growth in the use of smartphones to engage in banking activities represents a tremendous opportunity to increase economic inclusion."
Reaching the underserved community may require a change in consumer perceptions and industry practices, however.
The FDIC survey found that most respondents (57.8%) said they didn't have a bank account because they didn't have enough money to qualify. But another 28% said they don't trust banks. Slightly fewer said they opted out of banking because the fees are too high or unpredictable.
Presenting even more of a challenge: Those opinions seem to be cemented. Among those surveyed who had no bank account, only 17% said they would consider opening an account within the year. To the question, "How interested are banks in serving households like yours?" more than half of the FDIC respondents (55.8%) said that banks were not at all interested in serving them, compared to 12% of fully banked households.
Small businesses operated by the financially underserved are particularly vulnerable, the CFSI study found. Because those consumers have limited access to bank loans, many seek credit from alternative sources such as the expanding marketplace loan segment or merchant cash advances.
Last year these consumers borrowed $1.7 billion in microloans that averaged about $15,000. Marketplace loans for small businesses are expected to reach $2.1 billion by the end of this year, and last year the merchant cash advance industry alone had estimated revenues of $3-$5 billion.
Auto loans: Road to opportunity?
The market for subprime auto loans continues to increase, growing 22.5% last year and projected to grow an additional 9.8% by year end. That growth was offset by decreased spending on BHPH auto loans that generally have higher interest rates and whose revenue remains flat.
Yet while BHPH loans have declined and more consumers are being approved for subprime auto loans, the CFSI study found that a significant number of them likely could qualify for more affordable options.
The proportion of borrowers with higher credit scores still using BHPH auto loans has increased from 20% in 2009 to 30% last year. Among those with a VantageScore above 600, half had scores above 660 and one in ten had scores above 780. (In the VantageScore system, a rating of 300, the low end, would be considered deficient, while a rating of 850, the top rating, would be considered excellent.)
CFSI believes that this trend of creditworthy borrowers continuing to use an expensive credit source indicates that lower credit scores or lack of a credit file are not the only factors influencing the choice of auto loan product. Other types of hurdles such as information barriers or geographic constraints may also affect choice, indicating the opportunity for auto loan providers to tap a larger market of qualified borrowers.
There also is an opportunity to address the needs of underserved consumers who pay higher auto insurance rates, CFSI adds. "These consumers spend nearly as much on overall auto insurance annually as is spent in fees and interest on subprime auto loans, subprime auto leases, and buy-here-pay-here auto loans combined."
Indeed, the report concluded, there are broad opportunities for market innovations that could reach the nearly six out of ten of U.S. consumers deemed financially unhealthy, but who nonetheless spend billions of dollars for financial services.
The 2015 Market Size Study is presented by CFSI and Core Innovation Capital and made possible by funding from Morgan Stanley and the Ford Foundation.
Download CFSI/Core Innovation Capital 2016 Financially Underserved Market Size Study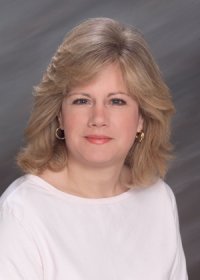 Latest from Melanie Scarborough
back to top