Time to change the conversation
Bankers should weigh in, with prudence and honesty. You might even get a "like"
"There's really not much that indicates we've learned anything new over the last several cycles," says veteran lender and CEO Ed O'Leary. Each week in his blog he strives to fix that.
Anyone who has raised four children into middle age, as I have, understands the difficulty in recent years of teaching children to speak in a mannerly and respectful way. "Playground language" has found its way into unexpected quarters and it's quite disconcerting for many of us in banking trying to maintain civil and respectful discussions with customers and prospects.
As CEO of my bank, I wouldn't tolerate any disrespectful behavior of customers or prospects to any of my co-workers. We don't pay people to be abused. The customer who doesn't agree with this is never right, ever.
Why do I bring this up right now?
Disrespectful behavior in language and demeanor seems prevalent today in lots of venues. The political discourse the last few months has been deplorable (to my ears) and the negativity is really discouraging. But is it inevitable? Does it have to remain the norm?
The dyspeptic, the uninformed, and the informed
I encountered this phenomenon just today in reading an editorial piece supporting a Heritage Foundation white paper on recommended changes to the existing Dodd-Frank legislation.
Unhappily for bankers, Dodd-Frank seems more punitive law than corrective. Exhibit A to me for this conclusion is the fact that the act was signed into law the same month that the Presidential commission formed to investigate the causes of the Great Recession held its first meeting.
So much for facts being a significant part of legislative hearings on the "fix" to the excesses of the years before the near meltdown of our economic system.
I usually take a few moments every morning and scan the online comments that often accompany a news story in the financial press, especially those involving banks and banking.
Readers' comments seem to fall into three principal categories: Dyspeptic, Informative and "Not a clue."
• The Dyspeptic comments are almost always disrespectful.
They paint the author or protagonist of the story a villain, moron, or worse. These are the sorts of comments that one just wouldn't utter face to face. But with the anonymity afforded by the internet, we get the full blast of bias and ugly commentary.
• The "Not a clue" group is not fully engaged in the issue.
The respondent may be otherwise a reasonable or intelligent person but in this age of sound bites and TLDR (the acronym applied sometimes to memos and emails today "too long, didn't read"), it's inevitable that there will be under-informed people.
This is unfortunate as it's a poor way for a free society to exchange ideas directly affecting the lives and prosperity of so many of our citizens.
• The Informative comments are usually the shortest and most interesting.
But they often prove the least numerous.
About a year ago, I started to deliberately add relatively short comments that tried to be reasonable and make a substantive and constructive comment on the article itself. My responses usually generate a number of "likes."
This was surprising at first but it makes sense as I've thought about it. It's not that what I say is so important, but probably more that what I say is relatively rare and therefore unexpected.
The volume of likes is an encouraging sign that perhaps our society has not fallen entirely off the cliff into either a fatalistic reaction of doom or an automatic presumption of rascality. There really are people eager to respond to reasonable and sensible points of view, I'm happy to report.
Can we help restore some decorum?
Think about the protocols surrounding the approval of credit. In a face-to-face committee context, discussions are usually mannerly, orderly, and focused on the matter at hand. Even in a "lending ladder" approval environment, there are rarely any "pop off" comments scribbled above the concurring authority's signature.
So why should we tolerate these inane outbursts that we so often read in the press today? Why don't we respond as voices of reason and maybe change the discourse? Even a modest course correction would be a considerable accomplishment in this age of negativity.
Here's what I mean.
Say that you spot a dyspeptic comment that says:
"Bankers are greedy."
How about responding with something like:
"Banks had some dysfunctional incentive programs that had unintended consequences. The industry has fixed these and the mistakes are unlikely to be repeated."
Such small actions won't overcome ignorance or a completely closed mind. But they may serve to plant the germ of an idea that does something other than support the unreasonable narrative that all bankers are in fact greedy.
Time to move on and clean up our acts
The debris and wreckage from the Great Recession and in particular those activities associated with banks that contributed to the pain and negativity of the early days of the recovery remain as a significant part of today's business landscape. The industry needs to act in principled ways that minimize the bad behaviors, the appearances of conflicts of interest, or the egregious examples of bad judgment.
Fortunately, we seem to understand collectively that it's time to get over the shock of the political reaction to the recession and its various causes. And that it is time to work constructively to fix what we can as quickly as we can.
We're in the people business.
Civility, reasonableness, competence, and trustworthiness in our interpersonal relationships are not unreasonable nor unattainable goals. The repair job can be helped along by not missing opportunities to correct, educate, and empathize with the banking public who have been through the mill along with us these last few years.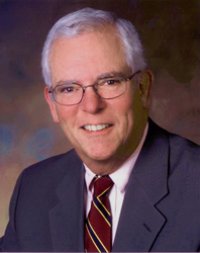 Latest from Ed O'Leary
back to top