The internet of things and banks
Get used to it: "I-o-T" has banking applications
It may sound new, but the "internet of things" has been around for a while and it has been embraced already by the banking industry, although many of those in the industry may not realize it.
Researchers at MIT coined the term "internet of things" in the late 1990s, and it generally refers to the ability of different digitally-enabled devices to communicate directly with each other, either automatically or by a direct human command.
A recent TV commercial for a car illustrates how this could work in real life: the driver tells Siri, the voice-activated help agent on his phone, to read his text messages over the car's audio equipment. That's one device, the smartphone, communicating with another device, the car.
Although the term has been around for a while, recently it seems to have entered common usage not only among technologists, but among the clients, employers, and business people who put their bright ideas to practical use. Earlier this year, the internet of things, or "IoT," figured prominently in both the Consumer Electronics Show in Las Vegas, and the Mobile World Congress in Barcelona, Spain.
The basic question everybody's looking to answer is: how exactly can this concept translate into practical use? The phone-to-car example is one thing, but the ad itself kind of trivializes the concept by making the driver look silly to his girlfriend. Such marketing doesn't help in imagining what other applications might make sense.
Frank Diana, head of Digital Enterprise Solutions at TCS Global Consulting Services, came up with a long and intriguing list of potential examples already in place or on the drawing boards. He sees four general categories: smart products, smart optimization, smart automation, and smart decisions. He offers these, listed here somewhat randomly:
• A smart fork that measures the length of time between your bites, and vibrates if you shovel the food in too quickly.
• A truck full of produce that is about to spoil—detected by sensors—could send real-time alerts to the food distributor, which could reroute the truck to a different location if needed.
• Three-dimensional "printing" of furniture. (3D printers are now widely used in manufacturing to create physical items by a layering process driven by digital instructions.)
• A pilotless airliner of the future—to be seen first in nonpassenger freighters that generally fly over water and land on shore-based airports.
Speaking about smart products in particular, but probably applicable to the internet of things in general, Diana says: "From a market perspective, companies will create an ecosystem that delivers intelligent products to enable new business models and revenue streams. Beyond the objects and sensors, true value will depend on software, services, and analytics. The mountain of resulting sensor data represents a big IoT challenge, as will ecosystem development and management."
All well and good, but what does this all have to do with banking? Well, Diana has at least one example of "smart banking" on his list: He cites a South Korean bank that replaced a dozen full-service branches with "smart branches" where customers do most of their banking on computer screens and connect with specialists elsewhere by videoconference if they need help.
Of course, that's already occurring here in the United States on an increasing scale. They just haven't called it part of the internet of things yet.
Val Srinivas, banking and securities researcher leader at Deloitte Services LP, waded into the subject of how the internet of things applied to the financial services industry. He notes that the concept already has been applied in the insurance industry through telematics, in which driver behavior is monitored in order to adjust car insurance premiums. As for banking:
"Some applications that come to mind are ATMs, information kiosks in bank branches, and credit/debit cards that may use sensing technology to monitor and take action on the consumers' behalf," he says.
Looking way outside the box, but within the realm of reality, he posits this scenario: "Imagine a personal health monitor that is also connected to your investment account. At the sign of any serious health hazard (say a heart attack) the investment account could automatically rebalance to limit your downside exposure, or transfer your holdings to more liquid securities."
Other applications might be possible in the middle- and back-office functions of banks, insurance firms, and investment management shops, he says. "The financial services industry ought to be proactively thinking about how to deploy the IoT technologies in the way it serves customers," he concludes.
Which is probably the whole point here. Gartner, which has tracked the development of the internet of things concept for years, estimates that it will add $1.9 trillion to the global economy by 2020, in all areas. It's because of this likelihood that a nonprofit consortium was formed last year, the AllSeen Alliance, "dedicated to enabling and driving the widespread adoption of products, systems, and services that support the internet of everything with an open, universal development framework supported by a vibrant ecosystem and thriving technical community."
Did you catch that? The "internet of everything"? More in a bit.
Greg Burns, chair of this alliance, says in a blog, that "the very nature of the internet of everything requires a cross-industry, cross-platform, and interoperable solution."
That such an alliance exists lends credence to the notion that the really smart people in the banking industry ought to, and probably are, figuring out how the internet of things can actually play out in that industry. Hung LeHong, vice president and Gartner Fellow, says: "In this early and emergent phase of development, entrepreneurs are experimenting across such a diverse range of sectors, applications, business models, and technologies in their efforts to uncover value."
To lessen confusion at this early stage, he suggests thinking about internet of things applications in four general approaches:
• Manage—Look at the status of the asset to improve utilization.
• Monetize—Charge for usage of the asset on an incremental basis.
• Operate—Use the asset to control its surroundings.
• Extend—Provide additional digital information or services through an asset.
And then he goes further: "Although much of the spotlight today is on the internet of things, the true power and benefit of the internet comes from combining things with people, places, and information systems," LeHong says. "This expanded and comprehensive view of the internet is what Gartner calls the internet of everything."
Sources used in this article include:
The Internet of Everything Gets Real
Gartner Identifies Four Fundamental Usage Models to Unlock Value from the Internet of Things
The "Internet of Things" and the Financial Services Industry
The Internet of Things – The Tipping Point
Also, view a video segment on the "Internet of Everything" from a Cisco presentation at this year's Consumer Electronics Show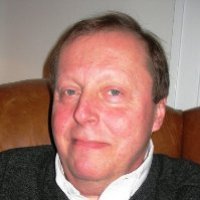 Latest from John Ginovsky
back to top