Tiptoeing toward tablet banking
Other countries seen leapfrogging U.S. with tablet apps
Just this month Forrester Research issued a report in which it says tablet banking in Europe will overtake mobile banking by 2016, prompting the question: How is tablet banking faring in this country?
The answer seems to be: Slow.
A year ago, Fiserv observed that "as tablets have rapidly entered the mainstream, consumers are expecting an experience tailored to this unique channel." It predicted that tablet ownership will "soon approach 50%."
However, by last October, Banking Exchange reported on a Celent study that acknowledged the potential of tablet banking but presaged slow adoption in this country. "Tablet banking represents a tremendous opportunity. However, banks aren't exactly scrambling to release tablet-specific apps," said Jacob Jegher, Celent research director.
And that seems to be the case. Here's a very unscientific but perhaps telling observation: A simple Google search on the term "tablet banking" produces a list of banks that offer such apps. Assuming search engine optimization works, the first ten banks on the list that seem to really push their tablet apps are: Citibank; Bank of America; Suntrust; Westpac (Australia); AIB (Ireland); ScotiaBank (Canada); Barclays UAE (United Arab Emirates); Danske Bank (Northern Ireland); Zions Bank (Salt Lake City); and Capital Mark Bank and Trust (Chattanooga, Tenn.).
Of course, this needs to be taken with many grains of salt. Still, five of these ten are foreign banks, while many of the largest U.S. banks are missing. It certainly is worth scratching one's head over.
Back to the Forrester study: "While mobile banking use in Europe will grow fast—from 42 million users in 2013 to 99 million in 2018—tablet banking will grow twice as fast—from 19 million users in 2013 to 115 million in 2018. Growing tablet ownership, the increased availability of tablet banking apps, and fewer security fears among tablet users versus mobile users are among the key drivers behind the explosive tablet banking growth predicted by the report."
Which is amazing considering just how explosive mobile banking (meaning via smartphones) has been, both abroad and here. Yet Javelin said in a report in February that consumer adoption of tablets was at 38% (which pretty much agrees with Fiserv's prediction) and that slightly over half of mobile purchases occurred on tablets vs. phones.
"But unless banks and credit unions offer tablet apps, it will be difficult or impossible for bank customers to access their financial accounts conveniently using these popular new devices," Javelin said.
Customers want to bank on their tablets, it's clear. Westpac Banking Corp., the Australian bank, reported last June that $3 billion in payments were made through its dedicated iPad mobile application. It took them nearly five months to reach the $1 billion figure after the app was launched the previous July. Then it reached $2 billion just three months later. Then, two months later, $3 billion. Again, this was a year ago, but it reported doing $25 million in payments a day through tablet-initiated billpay transactions.
"What has impressed me is the way our customers have driven the switch to mobile banking, first on their smartphones and now through their tablets and all of this by virtual word of mouth. This is truly banking at the speed of life and shows the power of digital in a mobile world," says Jason Yetton, group executive of Westpac Retail and Business Banking.
Jetting on back to Europe and Forrester's report, the proportion of European tablet owners who bank on tablets will almost double from 35% in 2013, to 68% by 2018. Sweden will have the highest tablet banking adoption at 89%, while Italy will have the lowest at 54%.
"Consumers are unlikely to ever trust mobiles as much as PCs and tablets, given that the latter two are largely at-home devices that are rarely lost and therefore intrinsically feel more secure to consumers. Tablet users today are less likely than other online users to not use online banking because of security concerns," Forrester says.
Which starts to get at the differences between mobile banking and tablet banking, and why U.S. banks have been slow to get on board.
"Many organizations make the mistake of thinking that a tablet is just another way of going online ("customers can use the web banking solution") or another mobile device ("customers can use the mobile app experience")," says Julian Barker-Danby, an analyst with Deloitte. "The truth is that tablets have their own unique usage pattern among customers that needs to be understood."
Specifically, he says, tablets are mainly used at home while multi-tasking. They are used collaboratively and to conduct research. Mobile apps are used on the go for quick in-and-out purposes. "With such a different usage pattern compared to smartphones and computers, banks need to take advantage of this by designing a standalone tablet solution that maximizes the customer's experience over and above what a responsive design could achieve," Barker-Danby says. ("Responsive" meaning a design that adjusts to varying degrees to match the device used.)
In a follow-up report this February, Celent looked at best practices for tablet banking by large North American banks. Again, these researchers were unimpressed by what they found.
"Tablet apps at top North American banks are not perfect—in fact, they aren't even close. Early apps are immature, and a lot of potential is being left on the table. This is partially driven by the ambiguity of the tablet as it relates to mobile and online banking as well as the intricacies of native app development across a number of devices," this subsequent report says.
Which isn't to say that the situation will remain this way.
"The first question a bank needs to address is what it wants the tablet app to be. Many times this is a reflection of what the bank wants to provide to the customer," says Stephen Greer, analyst, Celent Banking Group. "Customer service, great deals, and targeted products can all be areas of focus for a bank looking to differentiate itself."
It's a good question to ask vis-à-vis tablets, and is one that many foreign banks have already answered.
Sources used for this article include:
Why you need a strategic plan for developing tablet use
Tablet Banking: Best Practices from Large North American Banks
Blog Detail - The State of Mobile and Tablet Banking
Forrester: Tablet Banking in Europe to Overtake Mobile Banking by 2016
What are the 3 big trends in mobile banking in 2014?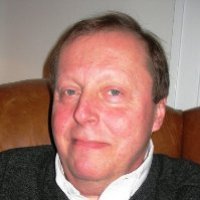 Latest from John Ginovsky
back to top