Seeking faster payments systems
Faster Payment Capability Showcase, centerpiece of Fed outreach, now open
The Federal Reserve's long-term effort to develop strategies for systems that will make U.S. payments faster took a step forward with the creation of the online Faster Payments Capability Showcase.
The showcase is a web portal created by the Fed's Faster Payments Task Force. In it, any and all entities—software developers, security providers, fintechs, and even banks—can submit payment component capabilities that might be considered for ultimate adoption within a faster payments environment.
"The task force desired to have a bit of a meeting place, if you will, via our website, for component providers to meet and share information about what their capability is," says Sean Rodriguez, senior vice-president and Faster Payments Strategy Leader, Federal Reserve Bank of Chicago, in an interview with Banking Exchange.
Rodriguez says the showcase will be kept open through the year as the task force works through assessments of solutions as they are presented.
"We'll keep it active and running for the foreseeable future, until we figure out that there is no new net value there," Rodriguez says. Beginning sometime in the second quarter of this year the task force will begin assessing full end-to-end solutions that the U.S. payment system could use to provide faster payments, he adds. The task force hopes to publish the assessment results in early 2017.
The showcase is meant to be related to a long list of "effectiveness criteria" that the 320-member task force approved in December. Briefly, that list details specific components related to issues of ubiquity, efficiency, safety and security, speed, legal requirements, and governance.
"We hope that the list will serve as a guide for these showcase providers," Rodriguez says.
Payments improvements effort continues
More developments are on the way, according to Rodriguez. As outlined in a progress report recently issued by the Fed's task force, here's some of what's to come in 2016:
• Payment system ID. A Payment Identity Management work group will be launched in early 2016 to address the lack of universally accepted ways to establish and verify the identity of a payment system participant. Over the course of the year, work groups will pursue security enhancements related to data protection, law and regulation coordination, and information sharing to mitigate payment risk and fraud.
• B2B project. The Remittance Coalition will complete its business-to-business directory proof-of-concept and finalize recommendations concerning trust, governance, and business model.
• FedACH SameDay Service. The Federal Reserve Financial Services will finalize and release operational details pertaining to enhancements of the FedACH SameDay Service to support the implementation of a universal Same-Day ACH.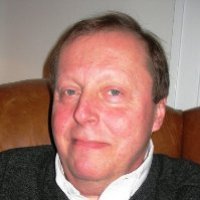 Latest from John Ginovsky
back to top