Frenemies in the marketplace
Are marketplace lenders irritant? Foe? Or ally? Yes—and don't ignore them
"Online lenders are promoting a frictionless process," says Brad Smith of Cornerstone Advisors. "Banks are still asking for tax returns."
Marketplace lending is like a financial version of Match.com. Instead of connecting people looking for love, however, it links people looking for money with those willing to lend it—quickly. The process is quite simple. And that, arguably, is the most important point for traditional lenders.
With marketplace lending, someone seeking a loan for personal or business purposes goes to the website of an online lender, such as Fundation, Kabbage, or OnDeck, and applies for credit. An automated decision is made instantaneously, and, if approved, the customer is assigned a risk category that determines the interest rate for the loan, which is then funded by an online investor. The borrower gets access to capital quickly—albeit expensively in many cases—and the lender, who pays a fee to the matchmaker, typically reaps a return rate between 5% and 12%.
Originally dubbed peer-to-peer (P2P) lending because transactions were between individuals, the process is more aptly referred to as marketplace lending now that institutional investors supply most of the capital.
In the United States, marketplace loan origination doubled every year from 2010 to 2014, when it reached $12 billion. For the first half of 2015, loan volume exceeded $16 billion. Growth is so rapid that PricewaterhouseCoopers expects marketplace lending loan volume to be $150 billion within the next ten years.
Not a "little niche thing"
Bankers who don't see that as a threat may be missing the big picture, says Brad Smith, managing director of technology solutions for Cornerstone Advisors.
"Community banks, more so than large banks, have been slow to react because they don't see their niche coming under fire," Smith explains. "They're typically making commercial real estate and agricultural loans, and, for the moment, those aren't being sold on online marketplaces—at least not in significant measures. But we're not that far away from those folks figuring out how to do more specialized lending online, and if we wait for that to happen, it may be too late to respond."
Smith points to the success Quicken had capturing the online mortgage origination business, to the extent that it is now one of the top three mortgage lenders in virtually every market.
"More people now get their mortgages from online lenders than from traditional banks," says Smith.
Marketplace lenders offering loans to small businesses could have the same impact, especially because of their speed.
Imagine being a pizzeria owner who suddenly needs $15,000 to replace a broken oven. Are you going to borrow from a lender who is one mouse click away, or are you going wait for a bank to let you know?
"Online lenders are promoting a frictionless process—all they need is a revenue number and a FICO score," Smith says. "Meanwhile, banks are still asking to see tax returns."
Some banks have adopted automated decision-making for business loans of less than $250,000, he says, but not all have. And as long as their sluggish process has to compete with online operations that make decisions instantaneously, it's naïve of bankers to dismiss marketplace lending "as a little niche thing we don't have to worry about," says Smith.
Should you be worried?
That approach is reasonable only if your bank's niche is one others don't worry about, says Sam Graziano, CEO of Fundation, which makes online loans exclusively to small businesses.
If small business lending isn't a core product for your bank, then his company poses no threat.
"Silicon Valley Bank—they specialize in venture capital," says Graziano. "Is traditional, small business lending important to their strategy? Not at all. If small business is a core customer, banks should have their eye on marketplace lending."
Graziano also doesn't believe that online lending ever will replace bricks and mortar, citing statistics showing that a large percentage of millennials have gone into a bank recently. [For more on this, read "Who's using bank apps? And why and how?," which discusses use of branches.]
"Some transactions—those once-in-a-lifetimes—are emotional decisions, and customers want to be able to speak to someone," he says. "Branches are not going to go away completely. The type of services they have there and the way those are transacted might change, but there will always be people there who can provide support because people will always want face-to-face."
Should you just join them?
Yet the concerns of bankers who view marketplace lenders as serious competitors are well founded, according to Brian Graham, CEO of Alliance Partners, the umbrella of the BancAlliance consortium.
"Some of these marketplace lenders started out with a goal of doing to community banks what Amazon did to the local bookstore," he says. "Others have set as their strategic goal to capture and own the customer and to cross-sell every possible product. If I were a banker, I would be concerned."
Yet those fears are eclipsed by what Graham says are the tremendous benefits available to small banks through partnerships with marketplace lenders.
"If you look at the community banks and compare their balance sheets 30 years ago to today, there are large swaths of traditional products and services they've lost," Graham observes. "Consumer lending went from 85% held by community banks to 6% or 7% today, and that's the same dynamic with credit card loans, auto loans—anywhere where technology and platforms and scale became important."
The concept behind the BancAlliance network, he explains, is to deliver the scale economy that each community bank lacks individually.
By partnering with Fundation for small business loans, and Lending Club for consumer loans, BancAlliance provides its 200 member banks the means to compete for loans big banks have had a lock on for decades, according to Graham. Through those partnerships, he adds, members can have, almost overnight, a digital loan platform. [Subsequent to original publication of this article, BancAlliance temporarily suspended its purchase program with LendingClub, according to May 13 news reports.]
"They typically partner with us because of our products," Fundation's Graziano says. "We offer plain vanilla products structured just like bank loans, but we're willing to originate them with more customers than the bank can." Fundation inspires confidence, in part, he points out, because it has an experienced group of data analysts, unlike many of its competitors, and strong financial backing.
The same factors also appeal to big regionals. Regions Bank, for one, decided to partner with Fundation to improve its small business lending.
"They weren't capturing all the market share they could because a lot of customers prefer to do their finances online," Graziano says. Working with Fundation, Regions can provide small business loans "through a cost-efficient venue and still serve their customers," he says.
At Fifth Third Bancorp, Michael Crawford, vice-president, senior manager, Strategic Planning Group, says he is seeing, generally, "three different types of partnerships: banks acting as institutional investors, offering capital to marketplace lenders; banks acting as lead generators for marketplace lenders; and banks licensing underlying technology developed by marketplace lenders."
WSFS Bank, a $5.2 billion-asset institution based in Wilmington, Del., formed a partnership with LendKey, a technology provider that works with lenders, a couple of years ago to fill a niche outside the bank's core products: tuition funding and the refinancing of private student debt.
"We were interested in partnering because we didn't really have a student loan program, and they have a very good one, as well as a good delivery method to get to borrowers," says Lisa Brubaker, senior vice-president and director of retail strategy. "It helped fill our product gap."
The first year was rather slow, says Brubaker, but last year brought "a lot of good, solid growth," and this year, the bank is building on that—weighing whether to expand the program into adjacent states, and considering whether to grow beyond private debt service into refinancing federal student loans.
The partnership allows the bank to enjoy the advantages of digitized efficiency while retaining control of its own criteria, Brubaker explains. If an applicant searching LendKey for a tuition loan has the right parameters of residence and school location, WSFS Bank will appear on his list of potential lenders.
"From that point, it's our credit criteria and our pricing, so we feel comfortable because we've established those criteria and have the final say," Brubaker says.
By performing the initial credit review in much less time than the bank would need, LendKey helps WSFS make decisions more quickly than it could otherwise.
"Our view is to take the best-of-breed from marketplace lenders to deliver to our customers without losing that personal touch that we value," Brubaker says.
People expect fast
Dan O'Malley was hired two years ago by Boston-based Eastern Bank, the nation's largest mutual bank with $9.6 billion in assets, to head its Eastern Labs division and create for the bank its own online lending platform.
"There is a void left by banks that alternative lenders are taking advantage of," says O'Malley. "They provide fast service—something customers have gotten used to from other retailers and service providers, but not always from their banks."
Eastern Bank's online lending platform—Express Business Loans—officially debuted in March and allows the bank's existing business customers to receive approval on loans up to $100,000 in as little as five minutes.
For new customers, on whom the bank has to collect data, the process may take as long as 20 minutes. "Customers are clearly responding positively to marketplace lenders and the few banks that have rapid-loan programs," O'Malley notes, "so it just makes sense for more banks to provide a service that their customers are clamoring for."
The response to Eastern's express loans has been phenomenal, according to O'Malley, who wondered two years ago, when they began building the platform, how much demand there would be from customers.
The answer became clear very quickly.
"During our initial pilot, we saw a tripling of the loan volume we had been doing in the test branches," he says. "We thought this might have just been an anomaly, but in test after test, we saw an incredible response from our small business customers. Now that the product is available to all our customers, this continues to be the case. Customers do value a fast, easy loan process, and we figured out a way to deliver it while keeping the same strong credit policy." [Read more about how fintech and compliance interact at Eastern in "Compliance management meets fintech"]
Regulators will regulate
Banks may be happy, customers may be pleased, but regulators still have to be satisfied.
When the Consumer Financial Protection Bureau announced in March that it would begin accepting complaints about loans filed with marketplace lenders, many interpreted that as a warning that the agency has online lenders in its sights.
In another event some viewed as ominous, the Supreme Court last month asked the Obama administration to weigh in on Madden v. Midland Funding, which, if upheld, could force online lenders to comply with state-by-state interest rate caps. [For more about the Madden case, see "Online lending on the line?"]
Yet neither bankers nor marketplace lenders say their partnerships create any undue regulatory burden. Brubaker of WSFS Bank says she expects regulators to have questions about the bank's collaboration with LendKey, as they would about any third-party arrangement, but because WSFS Bank makes the final underwriting decision about those loans, she doesn't anticipate any concerns.
According to O'Malley, the biggest potential hazard is partnering with a technology company that wasn't designed to work with banks and doesn't understand the level of compliance, audit, and regulatory rigor.
Graziano, for one, does understand and built those factors into Fundation's operation.
"When you decide to become an integrated partner with the banking system, you invite many of the things that come along with being a regulated institution," he says. For banks, working with an online lender imposes no more regulatory burden than working with any other third party, he says—it's simply vendor management.
Hot, but never been tested
Questions about the quality of online loans have been raised as well, especially since most of the companies are so new that they haven't lived through a down credit cycle. But there, too, both bankers and marketplace lenders seem to feel confident in their products.
"The loans that our banks are making through these partnerships are loans that any bank would love to have—high-yielding loans to very creditworthy borrowers," Graham says about Banc-Alliance. "The average FICO score is roughly 720 to 730; credit quality has been very strong."
Fifth Third's Crawford cautions, though, that "there's still a lot of uncertainty in the space, particularly as it relates to customer acquisition cost, regulation, and performance through multiple credit cycles." Among the best practices he has observed is "banks beginning partnerships through small purchases of assets, enabling their treasury and credit risk teams to evaluate this new asset class."
The one thing that is not uncertain is that customers like the efficiency of marketplace lending.
"It's very customer-friendly and closing is really fast," says Cornerstone Advisor's Smith. That's especially appealing to small business owners, whose main commodity is time. "If a business owner can get a capital line in eight minutes, that's in less time than he can drive to a branch."
The number that banks ought to be tracking and focusing on is their loan application turnaround time, he says, because customers are telling them it's too long. The only way for many banks to improve that time is to partner with a marketplace lender, Smith believes. [Smith recently spoke with Banking Exchange about many banks' reluctance to step into online credit applications.]
"There are still a lot of community banks wanting to dig in their heels, but the market is forcing them to go that way," says Smith. "The typical community banker hears Kabbage or OnDeck and tunes out, but can his bank approve a loan in three minutes?"
This article debuted in the April-May 2016 Banking Exchange magazine.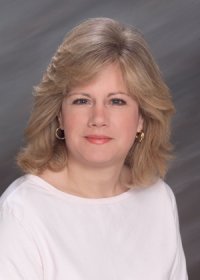 Latest from Melanie Scarborough
back to top