Marketplace lenders in limbo, but not fear
High court decision in Madden v. Midland Funding may drive marketplace lenders' adaptation, but no surrender
The Supreme Court's late-June announcement that it would not review the U.S. Court of Appeals Second Circuit decision in Madden v. Midland Funding means that, for the time being, online lenders will have to manage state-by-state usury caps. The Solicitor General advised the Court against taking up the case, not because he agreed with the Second Circuit decision— he didn't—but because Madden was seen as "a poor vehicle for resolution" of an important question.
But the decision hasn't torpedoed marketplace lenders.
Issues behind Madden
At issue is whether the National Bank Act (NBA), which preempts state usury laws, continues to apply after a national bank has sold debt to another party—in this case, a non-bank entity.
The matter arose after FIA Card Services sold uncollected debt to Midland Funding, which sent a letter to a New York debtor (Saliha Madden) seeking payment and informing her that the annual interest rate was 27%.
Madden sued, claiming a violation of New York's usury law that caps interest rates at 25%—and lost. The court that heard her case ruled that "because FIA is a national bank entitled to exemption from state usury laws, [Midland Funding] is entitled to the same if they are FIA's assignees."
But on appeal the Second Circuit reversed that decision on the grounds that Midland Funding is not a national bank and therefore cannot claim preemption under the Act.
At present, the Second Circuit's decision is binding only in New York, Connecticut, and Vermont. But absent a future ruling from the Supreme Court, online lenders theoretically could face having to comply with every state's usury laws.
Fight or fright?
Yet not all marketplace lenders are particularly concerned about this potential regulatory nightmare.
The CEO of one online lending company, speaking on condition of anonymity, says he is confident after reading the Solicitor General's opinion that the Second Circuit decision was so horribly decided that it eventually will be overturned—and in the meantime, it's no big deal. [Read the Second Circuit's opinion]
"The Second Circuit decision applies only to three states and only to cases where the interest rate exceeds the state's usury cap," the executive says.
"So what do you do if you're a lender selling loans to non-banks at this time in those three states?" the executive continued. "One: Don't make loans above the usury rate. Two: Restructure your arrangement with the originating bank to address the criteria that the decision laid out; Three: Opt to restructure."
However, the executive concedes that if Madden v. Midland Funding isn't ultimately overturned, the situation will be much more difficult because "then it becomes a nationwide, permanent problem."
Cause for optimism for marketplace lenders
The Solicitor General's opinion gives good reasons for online lenders to be optimistic; it outlines clearly what the Solicitor General considers the fallacy of the Second Circuit's decision:
"Under the long-established 'valid when made' rule, if the interest rate term in a bank's original loan agreement was non-usurious, the loan does not become usurious upon assignment, and so the assignee may lawfully charge interest at the original rate."
[Read the Solicitor General's brief. ]
Moreover, the court's decision isn't necessarily applicable to marketplace lenders, says Alan Kaplinsky, who chairs the Consumer Financial Services Group for Ballard Spahr.
"Bank-model online lending programs are structured differently than the sale of charged-off debt involved in the Madden case," he explains. "Bank-model online lending programs are more likely to pass muster under the Madden opinion if such programs are structured properly.
"In addition to structuring bank-model programs to avoid the application of Madden, such programs must also be structured so as to avoid courts recharacterizing the true lender to be the non-bank rather than the national bank," Kaplinsky says. "The bottom line is that bank-model online lenders need careful counseling by lawyers who have lots of experience in structuring such programs under Section 85 of the National Bank Act."
Not worried (not yet)
For some online lenders, Madden doesn't apply because of their customer base.
"The clients we work with are all banks, so it's irrelevant to us," says Brian Graham, CEO of Alliance Partners, the umbrella of the BancAlliance consortium.
Still others say they aren't concerned about their business practices, but are bothered by how the legal uncertainly might taint customers' perceptions.
A spokesperson for Lending Club said: "We agree with the U.S. Solicitor General and the OCC that the Second Circuit's decision was 'incorrect' and at odds with the 'valid when made' doctrine. While we are confident that the facts of the case do not directly apply to our business, we look forward to a decision by the lower courts which will reduce unnecessary uncertainty for investors on our platform."
Don't cheer too loudly, bankers
For banks—competitors that might be tempted to enjoy seeing marketplace lenders in such a predicament—Brad Smith, managing director of Cornerstone Advisors, suggests not being hasty to celebrate.
Admittedly, Smith says, the Supreme Court's denial leaves intact a "damaging and confusing decision" that might require some online lenders to restructure their business models. However, he adds, one online lender he is familiar with is "trying to change the terms of its partner agreements to try and preserve its ability to ignore state usury laws. You can bet others are trying to do the same. "
"But for the bank CEOs who are happy to watch them fall apart, I'd tell them not to gloat," Smith advised. "Napster failed, but it changed the way consumers expect to access music and effectively killed off the physical retail music business. When was the last time you walked into Tower Records to buy an album?"
Marketplace lenders have played their part in evolving financial services, according to Smith.
"Whether their business model works or not [under Madden v. Midland Funding]," says Smith, "these marketplace lenders have reshaped customer expectations."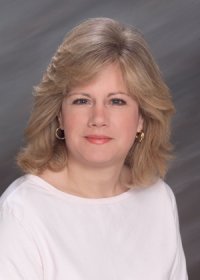 Latest from Melanie Scarborough
back to top