Major bank settles FHA mortgage case with Justice
Multi-million agreement under False Claims Act brings Regions into growing club
Regions Bank announced this week that it will pay $52.4 million in a settlement with the Department of Justice to resolve allegations that the bank violated the False Claims Act by certifying mortgage loans insured by FHA that did not meet the government's requirements.
Regions, which is headquartered in Birmingham and has $126 billion in assets, said in a statement that it did not admit liability, but agreed to the settlement "to avoid the expense of potential litigation."
The bank said it cooperated fully with the inquiry and "is committed to maintaining fair, consistent, and accurate loan origination practices." Because it previously established reserves to cover the matter, "the settlement will not have a material impact on Regions' financial condition or results of operations," the bank stated.
Settlement linked to streamlined program
The dispute was rooted in Regions' performance as a Direct Endorsement Lender (DEL), a program designed to expedite FHA-insured loans by allowing approved lenders to underwrite mortgages without having them reviewed by the FHA's designate, the Department of Housing and Urban Development (HUD).
The assumption is that Direct Endorsement Lenders will follow the guidelines issued by HUD and can be relied on to certify the loan's compliance for FHA insurance. If a DEL approves a mortgage for FHA insurance and the loan defaults, the loan-holder may submit a claim to HUD for the resulting loss.
A DEL since 2006, Regions agreed as part of the settlement that from then until the end of 2011, it certified for FHA insurance certain mortgage loans that did not meet HUD's underwriting requirements. The bank also agreed that it did not maintain a quality-control program that fully met HUD's compliance standards.
Specifically, according to DOJ's statement of facts, Regions' quality-control department "did not consistently review an adequate sample of FHA-insured loans."
When the department did identify deficiencies, according to DOJ, it tried to "cure" the findings by obtaining documentation that was not available to the underwriter at the time the loan was approved. "As a result, the defect rate reported to senior management was understated," DOJ reported.
Regions also failed to fully adhere to HUD's self-reporting requirements by not reporting materially deficient loans until 2011, although its monthly quality control reviews indicate that some deficiencies were identified prior to that time.
Additionally, according to the court papers, the bank did not always review Early Payment Default loans according to HUD guidelines, which require reviewing all loans that become 60 days past due. At certain times prior to 2011, Regions reviewed only loans 90 days past due.
"As a result of Regions' conduct and omissions, HUD insured hundreds of loans approved by Regions that were not eligible for FHA mortgage insurance under the DEL program and that HUD would not otherwise have insured," the Justice statement noted. "HUD subsequently incurred substantial losses when it paid insurance claims on those loans."
Who's next?
With this settlement, Regions becomes the latest in a large number of banks charged by the DOJ for violations of the False Claims Act—resulting in settlements that are quite lucrative for the government.
According to information provided by BuckleySandler, a law firm that has a practice specialty in False Claims Act and the Financial Institutions Reform, Recovery, and Enforcement Act (FIRREA), recent settlements based on FHA loan origination disputes include:
• M&T Bank—$64 million
• Freedom Mortgage Corp—$113 million
• Wells Fargo—$1.2 billion
• Franklin American Mortgage—$70 million
• Fifth Third Bancorp—$85 million
• First Tennessee Bank—$212.5 million
• MetLife Home Loans—$123.5 million
• Golden First Mortgage Corp.—$36.3 million
• GTL Investments—$4.2 million
• U.S. Bank National Association—$200 million
• SunTrust Mortgage­—$418 million
Quicken Mortgage and Guild Mortgage, which face similar accusations, are fighting back, with lawsuits pending.
BuckleySandler represented Regions in this settlement.
Tough talk—and toughened penalty structure
In June, DOJ issued an Interim Final Rule with Request for Comments to increase civil monetary penalties, including almost doubling penalties for False Claims Act violations.
The interim rule went into effect August 1 with penalties raised to between $10,781.40 and $21,562.80 per claim, plus three times the amount of damages that the federal government sustains because of the false claim.
Announcing the settlement with Regions, DOJ made clear it will continue to take aggressive action against FHA lenders whom it believes have not fully followed guidelines.
"Mortgage lenders that participate in the FHA insurance program must follow the requirements intended to safeguard its integrity and to protect homeowners," said Benjamin Mizer, Principal Deputy Assistant Attorney General and head of the Justice Department's Civil Division. "We will continue to hold responsible lenders that knowingly violate these important requirements."
Yet in its report of the settlement with Regions Bank, DOJ conceded, "The claims asserted against Regions are allegations only, and there has been no determination of liability."
Download Justice Department Statement of Facts
Download Justice Department-Regions Bank Settlement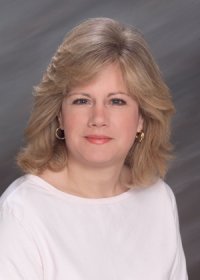 Latest from Melanie Scarborough
back to top