Game changer? Google Wallet debuts as tap-and-pay mobile
Mobile exec sees opportunity for banks in consumer trust angle
Google, Citi, MasterCard, First Data, and Sprint recently announced and demonstrated Google Wallet, an app that uses near-field communication technology to transform mobile smart phones into wallets, with which consumers can tap, pay, and save money and time.

Google Wallet is currently being field-tested in New York and San Francisco and will be available to consumers this summer. At the recent event, the five partners invited additional issuing banks, payment networks, mobile carriers, handset manufacturers, point-of-sale systems companies, and merchants to join the initiative.

We'll explore the significance of this development in a moment with a Fiserve mobile executive. First, some basics about the Google partnership.
Google partners to take on payments
At commercial launch, Google Wallet will support payments with a choice of two solutions: a
PayPass
-eligible Citi MasterCard and a virtual Google Prepaid card.
Most people who already have a
PayPass
-eligible Citi MasterCard can simply add it to Google Wallet over the air, using First Data's trusted service manager service. Or, they can fund the Google Prepaid card with any payment card.
Google Wallet is engineered to enable secure payments and goes beyond what's possible with traditional wallets and cards. It will require an app-specific PIN and in the first release, all payment card credentials will be encrypted and stored on a chip, called the secure element. That element is separate from the Android device memory and is only accessible by authorized programs.
Google is working with VeriFone, Hypercom, Ingenico, VIVOTech, and others to develop next-generation point-of-sale systems. Retailers participating in the new SingleTap experience include: American Eagle Outfitters, Bloomingdale's, Champs Sports, The Container Store, Duane Reade, Einstein Bros. Bagels, Foot Locker, Guess, Jamba Juice, Macy's, Noah's Bagels, Peet's Coffee & Tea, RadioShack, Subway, Toys"R"Us, and Walgreens.
First Data is actively recruiting thousands of new merchants and will soon expand those efforts to deploy more contactless merchant terminals across the country.
•

Banking Exchange "Tech Topics" talked with Calvin Grimes, product manager for mobile services at Fiserv Inc., for observations about this development in the mobile payments area:

Tech Topics:
How does this differ from other near-field communications payment plans?

Grimes:
For one of the first times you're actually seeing something brought to market with a certain combination of partners … The key value driver, as far as getting consumers to change their behavior, is going to come from the opportunity to create a different type of relationship with their financial institution, or their merchants, that gives them value that they don't get with a simple piece of plastic that they carry around today.
TT: What's the likelihood that the general public will warm up to this? There will be first adopters, of course. But this is being hyped as a mass product. What do they have to do to make it a mass product?

Grimes: One thing is they definitely have to get the true wallet out on as many devices as possible. That doesn't mean distributing it on a sticker [an NFC chip embedded in a small vinyl square that physically adheres to the back of a phone].

The good news is that they are estimating that by 2014 half of the smart phones in the market will have these NFC chips built into the unit [not stuck on]. Just trying to understand what the capabilities might be in a couple years with that adoption changes a lot. That makes it easier for consumers to get the technology.

What we at Fiserv see is an opportunity to send a message to consumers, to educate them as to the value of what they are carrying. They have their financial institution brand with them. They have the security. That's one of the big things that we've learned—that consumers expect these types of services to come from their financial institution.

A number of years ago, with the bill-pay experience, there were a number of portals with name brands, like Yahoo! and others, that attempted to start up bill-pay sites. What we saw was that consumers overwhelmingly chose their financial institutions over these other very well-known brands, simply because they trusted their financial institutions with financial data.
TT: Security is a big issue with this kind of thing. Is it a valid concern? Or is it more of a matter of educating consumers about the protections provided?

Grimes: We can't ignore security. The No. 1 reason more consumers don't use mobile banking is concern about security. They don't understand how this thing they carry with them works.

The truth is, security is up to the consumer user. If he or she relies on factory default settings, then somebody who finds that phone can pick it up, take it to a merchant, tap it, and go—just as if a person found a leather wallet and pulled a credit card out and used that.

If a consumer takes advantage of the additional security that a mobile-based payment instrument can provide, there's actually greater security in doing that. You have to educate.
TT: What's to stop Google from being a payment setup all by itself? Or even becoming a bank?

Grimes: What Google has to realize is that, are they truly payments experts? Do they understand this? Can they do it on their own? Or do they need partners, like MasterCard, like Citi, to bring this to consumers?

I think you see in this initial entry the beginning of an answer to that.

Google could just as easily have gone out and said, "This is here, it's open source, we'll take all comers, let's get going."

Instead what they brought to the table were a series of merchants, a financial institution, and a card association, and that's because each one of those brings its own area of expertise.
TT:
Google is a big part of the culture. It seems like if anybody could make this work, they could.
Grimes:
There are other parties in the industry that could make a play as well. That's the interesting thing. Is this the first of the dominos to fall? That would mean possibly other manufacturers, other operating systems, other financial institutions within the space having an opportunity to play as well. We may see similar services offered by other organizations in the future that might start to splinter this market further. That might help or hurt adoption—I'm not sure yet.
This type of thing is necessary for payments to move to the mobile device. What we see here is the beginning of the right kind of formula, a true value-add for the consumer from a security and a couponing, money-saving opportunity, brought to them by their financial institution. That's a very powerful story.
To read the announcement of Google Wallet,
click here
.
To visit the Google Wallet site, with links to videos and more,
click here
.
What do you think about the Google Wallet? Would your customers use it? Would you use it? How do you think it could change consumer payment habits and practices? Tell us in the comment section below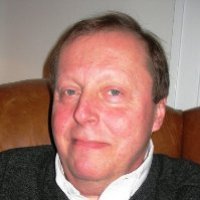 Latest from John Ginovsky
back to top