What's new is what's happening
FIS makes Forbes' 100 most innovative companies list
It's big deal when your company is named in a list of the "world's top 100" anything, and it's a really big deal when your company is listed on Forbes' "World's 100 Most Innovative Companies."
So the people at FIS—or more specifically, Fidelity National Information Services—should rightly feel pretty good about their recent placement on this very list, at the 98th spot. It's the only U.S. financial technology provider there, which includes such other companies as Apple, at a surprisingly distant No. 79, Pepsi, at No. 58, and Google, at No. 47.
In fact, only 38 U.S. companies got on this list, which shows how selective it is.
So it really is a very big deal. ABA members as well should feel pretty good about this, in an indirect way. ABA Credit Card, a card services program for members has been supported by FIS for years in providing members with a full-service Visa and MasterCard program, including credit, debit, and merchant card processing, at ABA group pricing.
It brings up the question: what's it mean to be innovative? In response to the Forbes announcement, Gary Norcross, president and COO, FIS, says: "Our technology investments are moving the market, creating new mobile capabilities, advancing real-time payments, and using active analytics to develop a more impactful financial services experience. Financial institutions are constantly looking for new and innovative ways to serve their customers."
Which points out that FIS's interests extend far beyond plastic cards.
It seems that the financial services industry finally is reaching a point where it can catch its breath, after years of sweating blood, bending over backwards, and all sorts of other metaphors to deal with the economic and regulatory fallout from the housing collapse of half a decade ago. Now, finally, banks can regroup and start thinking about new ways to make money again, even under all the new rules. That's where innovation comes in.
Celent makes this point in a recent report. "The financial industry is expected to spend in excess of $50 billion on risk and regulatory initiatives globally by 2015. However, financial firms need to actively drive efforts to align rapid technological advancements with the pursuit of business innovation and value, rather than taking a bare essentials approach that merely adheres to minimum standards," reads a synopsis of the report.
More to the point, says its author, Cubillas Ding, Celent research director, "Those who are successful in the innovation game will be able to reap the rewards in a financial landscape very different from today's—one with a radically altered risk, compliance, and capital regime."
So there's the catch. You have to be successful in the innovation game. Well, of course.
A Forrester survey addresses this point recently, saying it all in the title: "Customer Experience Innovation: You're Doing It Wrong."
It surveyed 100 "customer experience professionals" across numerous industries—there's a job title that did not exist a generation ago—and 73% said they planned to launch innovative customer experiences in the coming year. Yet 58% of these same people said their firm drives customer experience innovations by watching what direct competitors are doing, and 62% said that technology advancements drive their firm's innovation activities.
In other words, they're confusing innovation with copy-catting and opportunism, rather than with true vision and follow-through.
True vision and follow-through, starting from the top of the organization and inculcated throughout the business, are absolute musts for innovation. KPMG puts this at the top of its recent list of critical areas shaping the banking industry.
"Our experience in banking and other industries indicates that leading organizations understand that change is constant, that being nimble and innovative is core to success, and that they must be in a constant state of managing change. These kinds of organizations learn to embrace change; they take the long view that it is central to success and can never be viewed as something that interrupts business. With those views, banks can begin to ingrain procedures that consistently reassess the business from a process and risk-management point of view," KPMG's report says.
It's not the only analyst saying this. Robert Grasing, president, Nolan Management Consultants, writes in a recent financial services industry analysis: "Disruptive innovation is going to be a game-changer for the industry. There is still great opportunity to leap into prominence and increase market share as the reluctant adopters tiptoe into the new reality."
He continues: "Executives do not like to hear terms like 'radical redesign', but this mature industry is in the process of a sea change. Just ask the publishing and news industry executives if they saw it coming. The shift is a reality, and the innovators in banking are hard at work right now provisioning their bank operations and technology to accommodate customers' new service requirements while lowering operating costs at the same time."
So: What's new?
Sources used in this story include:
Strategic Innovations in Risk Management: Compliance 1, Innovation 0
Forbes Magazine Names FIS One of the World's 100 Most Innovative Companies
Customer Experience Innovation: You're Doing It Wrong
KPMG Report Discusses Key Challenges and Issues Shaping the Banking Industry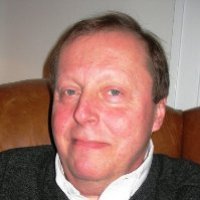 Latest from John Ginovsky
back to top