Survey finds disconnects between bank, depositor perceptions
Two-thirds of banks offering commercial RDC have less than 5% usage
Banks and depositors view electronic deposit and remote deposit capture offerings differently, according to a new survey by Cummins Allison and the independent research firm, Branmark Strategy Group.
The survey, "Check Imaging, RDC and ICLs: Depositor and Bank Experiences and Viewpoints" revealed:
44% offer RDC to stay competitive with other financial institutions.
24% believe RDC helps them attract new commercial accounts.
11% reported that RDC helps lower operational costs.
Due in large part to these perceived benefits, 75% of bank respondents offer RDC to commercial accounts. And yet, the survey revealed that two-thirds of banks who offer RDC still have less than 5% of commercial accounts using the service.
"This survey enabled us to uncover some disconnects and similarities as to how banks and depositors feel about electronic deposit," says Matthew Gniech, product manager of check imaging, Cummins Allison. "We feel strongly that with a better understanding of how their depositors view RDC, banks can more successfully market the service and grow electronic deposit usage among their commercial accounts."
Despite this slow adoption, the majority of depositors who were surveyed said they would be interested in a service that would allow them to scan and transmit check images to their financial institution.
"Herein lies one of the most surprising disconnects: over half of the banks surveyed feel as though they actively market RDC to commercial accounts. However, depositors responded that the No. 1 reason they do not use electronic deposit is because they are unaware that their financial institution offers the service," says Gniech. "Clearly, awareness is still a barrier to commercial RDC adoption."
To reconcile this awareness gap, financial institutions must ensure they are effectively marketing RDC to their commercial accounts by promoting the benefits that matter most to depositors. Contrary to what banks believe, time saved by not traveling to their bank to make a deposit is not the primary benefit of electronic deposit for commercial customers.
According to the survey results, 45% of depositors feel that time savings when preparing deposits is the overwhelming benefit of electronic deposit. Additional benefits mentioned by depositors include:
Cost savings from financial institution by not depositing paper checks (16%).
Time savings from not going to the bank or credit union to make a deposit (13%).
Banks and depositors both understand the need for improved scanning equipment to fully realize the benefits of electronic deposit. Financial institutions should take note that:
Half of depositors using RDC feel that the service could be better, primarily due to limited scanner performance. Two-thirds responded that they would be more productive if their scanner were faster and more reliable.
Many of the depositors also responded that their check scanners are provided by their bank, and banks revealed that their commercial depositors often request more accurate and faster check scanning equipment. To remove another potential barrier to electronic deposit adoption, financial institutions should provide the most advanced check processing equipment to their commercial customers.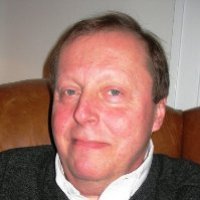 Latest from John Ginovsky
back to top