Gaping economic holes, the sudden credit problem
Credit concentrations can be unavoidable, but sometimes you can prepare for them
What would your bank do if the largest local employer suddenly pulled out? Blogger Ed O'Leary says the best remedies may be taken before there's a problem.
During times like these we often learn things that we never wanted to know. But the key to our ultimate success may be how well we absorb and act upon the lessons that are meted out to us and our banks in adverse times.
The other day, The Wall Street Journal ran an article that should remind bankers that concentrations are ubiquitous and worrisome in today's economic society.
Credit people have long understood the risks posed by concentrations of credit. But they keep popping up in many banks and in many ways such that they seem to defy rational analysis aimed at limiting them.
Bad news for Decatur
The Journal article wasn't a concentration of credit issue on the face of it, but rather the news that the Decatur, Ill., headquarters of agribusiness giant Archer Daniels Midland Co. is going to relocate. No city was identified as the new headquarters locale, but the company noted its need for proximity to a major international air hub.
Decatur, home to ADM since 1969, is a city located about 160 miles south of Chicago. That's a long way to catch a plane for an international flight, which is increasingly becoming a way of life for some of ADM's senior officers.
There was some good news in the article. ADM employs 4,500 of Decatur's population of about 75,000, but the decision to relocate the headquarters will cost the city only 100 jobs. This is a major relief, in a way, to the city's business base, which is vitally dependent on ADM.
But there has to be a blow to civic pride in Decatur. And the announcement probably does have long-term consequences for any future growth of the ADM presence in the city.
This episode also puts the role of banks and bankers into sharp relief as agents of economic development in their local communities. ADM no doubt has banking relationships with major money center banks both nationally and internationally so it's not the local credit or deposit business that's at stake, but the bigger picture.
ADM-type concentration problems can rear their heads at any moment.
You don't always see it coming
About a dozen years ago, Boeing moved its corporate headquarters from Seattle to Chicago. This involved about 1,000 headquarters jobs and no doubt a payroll of that size was missed by Seattle. Yet, again, I suspect that the real blow was more in the area of civic pride. Seattle is a large, cosmopolitan city and 1,000 jobs is probably proportionately much less than 100 headquarters jobs in Decatur.
Closer to home, my father was one of about 800 people dismissed when Lever Brothers moved its corporate headquarters from Cambridge, Mass., to New York in the years following World War II.
I was too young to remember much about the move, but I recall my parents talking, even years later, of how only about a dozen people were invited to relocate to New York. The Cambridge business community was a lot smaller then and the move was probably a huge big blow to the local economy and to the Boston metropolitan area.
Fortunately, those were prosperous years and the damage was relatively short-lived.
When gaps are longer-lasting…
When I arrived in Midland, Texas, at the height of the boom in energy prices in the early 1980s, Midland was a community of a 100,000 or so, but it was extremely concentrated with energy jobs directly and indirectly.
The city fathers had recognized the economic concentration risk several years before and moved aggressively to counter it with a more diversified work force, by expanding employment opportunity.
Texas Instruments was recruited to town and built a large plant, for its day, to manufacture electrical components used in several of its product lines. As I recall the numbers all these years later, the TI jobs paid an average of around $14 an hour. But oil field jobs then were paying north of $20.
So how did TI maintain its labor force? The short answer is that it didn't.
That loss didn't do any significant harm to the local economy because the oil field work was so abundant and strong. But the reckoning for the city came a few years later when oil prices hit bottom at about $8 a barrel after having reached a high of $41 a few years earlier.
Today, of course, Midland is again enjoying the benefits of an energy boom.
How can a small bank handle a risk of "big"?
Community banks are unable to alter the outcomes of major economic forces. No community banker can build a backstop against such developments as ADM's need to be close to an airport with international travel connections, or the impact of the price of oil traded on international commodity markets.
Yet there is one thing we can do: Think big while building small.
What is always timely is a vigorous outreach to small businesses to help them grow and prosper while recognizing that "big and beautiful" can be reckoned by aggregate numbers developed in small bite-sized pieces.
It just takes longer.
A strong involvement in the economic development activities such as regional development authorities and the Chamber of Commerce is essential to a good outcome, as well as just plain good business.
Step back and assess reality
As community bankers have survived in the years since the trough of the Great Recession, many have taken to demonizing big banks. The big banks are not the cause of our problems of concentration of markets, and the deterioration of commerce and employment in our communities. No association of local banks can reverse fundamental forces that are much larger than our communities.
But that's no reason to be passive or unresponsive to the risks that these forces represent and that can clearly be foreseen.
We can be proactive in building stronger and more diversified local business communities.
There are some community banks that are emerging from these challenges stronger than ever. But they require their staffs to have a wide angle view of their business models and strategies.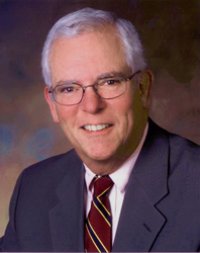 Related items
Latest from Ed O'Leary
back to top