Fed group seeks input on payment gaps and opportunities
Gaps, opportunities, and desired outcomes articulated
The U.S. retail payment system of the future should offer near-real-time processing, security, and universal access, says Sandra Pianalto, president and CEO, Federal Reserve Bank of Cleveland.
"At the heart of [the Fed's] strategy is a vision to improve the end-to-end speed, efficiency, and safety of the U.S. payments system over the next decade. By end-to-end, I mean more than just interactions between banks. I mean from the point of payment origination to the point of receipt," she said at a payments symposium sponsored by the Federal Reserve Bank of Chicago. She spoke in her capacity as chair of the Federal Reserve's Financial Services Policy Committee.
That committee recently issued a public consultation paper seeking input on ideas and opinions regarding the gaps and opportunities posed by today's payment system and how it might be improved.
Referring to that paper, Pianalto said the question really isn't "How will most payments be made in the United States 20 years from now? I think the more appropriate question is, how should most payments be made?
"Our vision is that most payments will be executed in real time. This would mean that any consumer or business would be able to make an immediate payment to anyone, electronically, and conveniently; the sender of the payment could initiate the transaction even without having the receiver's account information; most payments would be accompanied by confirmation of good funds and timely notification to both parties that the transaction had been made; and the automated payment instruction would accommodate additional information, such as invoice details, to ease reconcilement."
She noted that achieving such goals requires cooperative work from all affected parties, government and private, citing as examples the collective actions that implemented MICR technology, the establishment of the automated clearinghouse, card and ATM networks, and Check 21.
"Overall, I see more opportunities than challenges in pursuing a near-real-time payments system," Pianalto said.
The Fed's Financial Services Policy Committee articulated the following gaps and opportunities in the current payment environment, and then listed five desired outcomes it hopes to see within ten years:
Gaps and opportunities
Check writing persists because checks have important attributes, including ubiquity and convenience, which are not well replicated by electronic alternatives for some transactions. Many receivers of checks prefer other forms of payment but exercise little control over the sender to request a preferred form of payment.
In a world where several other countries are moving to ubiquitous near-real-time retail payment systems, the U.S. payment system does not have this capability. The U.S. payment system has begun to migrate incrementally toward faster payments primarily through private-sector innovation; but these innovations, when considered in total, have not resulted in a ubiquitous near-real-time system.
Most recent payment innovations have yet to gain significant market penetration and are still limited-participation systems where both sender and receiver must join. Legacy payment systems tend to be more ubiquitous, making them efficient and accessible for those who already maintain a transaction account with their bank (payers and payees of any transaction).
Some features that are desired increasingly by end users are generally lacking in many legacy payment systems, such as: A real-time validation process assuring the payee that the payer's account exists and it has enough funds or available credit to cover the payment; assurance that a payment will not be returned or reversed; timely notification to the payer and payee that the payment has been made; near-real-time posting/availability of funds to both the payer's and payee's accounts; and masked account details, eliminating the need for end users to disclose bank account information to each other.
Payment cards and wire transfers possess some, but not all of these features; check and ACH payments generally lack these features. In general, cross-border payments from and to the United States are slow, inconvenient, costly, and lack transparency regarding fees and timing.
Mobile devices have potential to transform wide ranging aspects of business and commerce, including the payment. Digital wallet applications on mobile devices provide merchants with valuable information that can be leveraged for commercial purposes such as consumer-specific location information, transaction history, and other context-specific data. With some digital wallet applications, the payment instrument is selected during the initial set-up phase and the payment takes place in the background thereafter, reducing the visibility and choice of payment instrument at the point of sale. Payment service providers are seeking to define their service offerings in this new world.
Businesses (especially large ones) have payment and accounting systems that are complex and costly to change, making it difficult to achieve automated, straight-through processing of invoices, payments, and remittance information.
Consumer fears about payment security sometimes inhibit adoption of electronic payments.
Desired outcomes:
1. Key improvements for the future state of the payment system have been collectively identified and embraced by payment participants, and material progress has been made in implementing them.
2. A ubiquitous electronic solution(s) for making retail payments exists that does not require the sender to know the bank account number of the recipient. Confirmation of good funds will be made at the initiation of the payment. The sender and receiver will receive timely notification that the payment has been made. Funds will be debited from the payer and made available in near real time to the payee.
3. Over the long run, greater electronification and process improvements have reduced the average end-to-end (societal) costs of payment transactions and resulted in innovative payment services that deliver improved value to consumers, businesses, and governments.
4. Consumers and businesses have better choice in making convenient, cost-effective, and timely cross-border payments from and to the United States.
5. The Federal Reserve Banks have collaborated, as appropriate, with the industry to promote the security of the payment system from end-to-end amid a rapidly evolving technology and threat environment. In addition, public confidence in the security of Federal Reserve financial services has remained high.
The public consultation paper, along with questions for the public, are available at:
http://fedpaymentsimprovement.org/wp-content/uploads/2013/09/Payment_System_Improvement-Public_Consultation_Paper.pdf
Pianalto's speech text is available at http://www.clevelandfed.org/for_the_public/news_and_media/speeches/2013/pianalto_20130924.cfm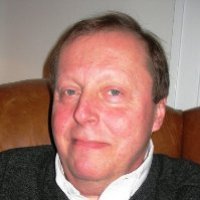 Latest from John Ginovsky
back to top