Study finds customers using tellers, ATMs less for deposits
Branch strategies may need to be reevaluated
Remote deposit capture, despite its relatively short history, has already had a notable impact on consumers' deposit behavior and—as an aspect of mobile financial activities—may have a long-lasting effect on financial institutions' channel strategies.
According to a recent survey by Synergistics Research nearly one-fifth (19%) of internet households have used RDC. Among these users, somewhat more than four in ten report they make branch deposits less often as a result.
A similar number of RDC users indicate making deposits at ATMs less often since they started using RDC. Using other unspecified deposit methods less is indicated by three in ten. Overall, three-fourths of RDC users report some impact on other deposit channels.
Genie Driskill, COO, Synergistics, says, "Although the long-predicted demise of the branch due to innovations in remote banking technology has yet to come to pass, adoption of RDC is chipping away at consumers' branch activity. Interestingly, deposit making at ATMs is also being impacted—at a time when many financial institutions are undertaking serious initiatives to reinvigorate their ATM strategies with enhanced activities. This will necessitate careful and deliberate formulation of strategies and objectives within depository institutions in regard to channel planning initiatives, particularly with regard to branches and ATMs. Increasingly, branch strategies are focusing on transforming branches into sales centers and moving routine activities to remote methods, while ATM initiatives are focusing on enhanced functionality."
These are among the findings from the Synergistics study, "Marketing Remote Deposit Capture," featuring1,000 online interviews with consumers age 18 or older. This study examines consumer reaction to remote deposit using a PC or mobile device, as well as consumer issues related to pricing, security and privacy.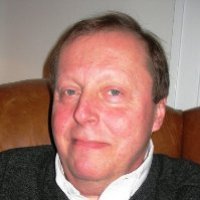 Latest from John Ginovsky
back to top