Study gives bank websites poor grades compared with other retail sites
The best bank sites, however, still are significantly better than the bottom sites
Bank websites as a group are among the most poorly performing high-traffic sites online, yet top consumer bank sites differ significantly from bottom performing bank sites, according to research by Change Sciences, which specializes in tracking web user experience.
Bank websites have a tough sell online, it says. Consumers would generally prefer to be doing something other than choosing a new bank after a move or after a major annoyance with their current bank. When interacting with bank sites, consumers are 17% less happy than they are interacting with other types of sites, and 22% less likely to convert than on other types of sites.
Although many bank sites would appear to be relatively easy to use, when compared to other types of sites, they are not.
Bank websites are 25% less usable than e-commerce sites like Amazon and Walmart. Even compared to other top performing financial sites, bank sites still perform poorly for usability. For example, bank sites as a whole are 20% less usable than the personal finance site Mint. Confusing or unwanted promotions, hidden navigation, and dense product text all contribute to poor bank site usability scores.
The above chart compares consumer bank sites for usability, engagement, and conversion in the context of a sample of other sites in the Experience Cloud data set (shown as gray circles) and three high performing sites (shown as light blue circles).
As a group, bank sites differ significantly despite sharing common design characteristics. The top three consumer bank sites are 18% more usable, 14% more engaging, and 27% more likely to convert than the bottom performing bank web site. Yet, unlike in other industries the company studies, no one bank site stands out as the leader of the pack. For example, the top three banks are tied with an overall score of 59.
Task success rate is a key component of usability. The following chart compares the site with the top success rate, RBC Bank, with the site with the poorest success rate, Bank of America.
Other metrics tracked in the Experience Cloud include time on task, perceived engagement, likelihood to recommend, and more than 15 others.
The research includes the following consumer bank sites: Ally Bank, Bank of America, BB&T, BMO Harris Bank, Capital One 360, Chase, Citibank, EverBank, PNC, PNC Virtual Wallet, RBC Bank, SunTrust, TD Bank, US Bank, and Wells Fargo.
Methodology: This research is based on Change Science's Experience Cloud platform. The technology and process make it possible to compare a site's usability, engagement, and conversion with competitive sites as well as the best sites on the web. Digital decision makers use such research to gain insight into their site's performance to move teams forward, confirm assumptions, and track performance over time.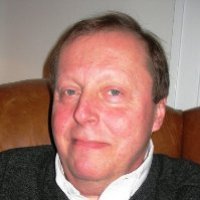 Latest from John Ginovsky
back to top