Most prepaid debit card users pay less than $7.50 monthly
Cost is lower that basic checking account fee
Most consumers who use a prepaid debit card to manage their finances do so for less than $7.50 per month, a cost advantage over a basic checking account, according an analysis by Bretton Woods, Inc.,
Using data gathered from program managers and bank issuers, the third annual study is the only report of its kind that examines actual fees incurred by prepaid card holders, providing a highly accurate snapshot of card costs instead of generalized assumptions.
"The three-year trend shows that the costs of basic checking accounts are increasing while the costs to use general purpose reloadable cards, also known as prepaid debit cards, are decreasing. The 2013 analysis is able to pinpoint with more accuracy what it costs the majority of consumers to use their cards and revealed that high fees incurred by consumers are from outlier cards only and are completely avoidable," says G. Michael Flores, president of Bretton Woods Inc., and author of the report.
"While similar to checking accounts, prepaid cards fill a critical financial services need for a new generation that prefers the consumer-friendly technology, as well as consumers with limited access to checking accounts. Prepaid cards allow users to safely, securely, and conveniently manage their money," says Kirsten Trusko, president and executive director or the Network Branded Prepaid Card Association (NBPCA). "The trends are unmistakable. General purpose reloadable prepaid cards are serving the needs of Gen Y and the underbanked, and also gaining a foothold with traditionally banked consumers—fueled by the number of banks now offering GPR cards."
The 2013 Analysis of General Purpose Reloadable Cards found that:
Direct deposit basic checking accounts cost more than twice, on average, than direct deposit GPR cards while nondirect deposit checking accounts are 1.5 times more expensive.
Nearly 60% of banks are now offering GPR cards.
The cost of a cash-based lifestyle has reduced thanks to retailers such as Walmart offering check cashing services, but the costs do not reflect the security risks inherent in carrying cash or the time and inconvenience associated with the practice.
Users of reloadable prepaid cards without direct deposit spend from $58-$333.75 annually
Users of reloadable prepaid cards with direct deposit incur costs of $58-$263.95 annually
Consumers who use basic checking accounts pay $263-$473 annually.
Bretton Woods compared the costs of FDIC insured checking accounts from 14 banks representing 43% of the total deposits in the U.S. and the largest FDIC insured reloadable prepaid card programs.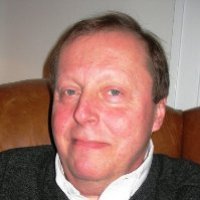 Latest from John Ginovsky
back to top