Premium credit cards mean premium rewards
Better rewards a key reason for obtaining high-end cards
Most consumers obtain a premium or prestige card to take advantage of a better or more upscale reward program according to a recent survey by Synergistics Research Corp.
Half of internet households with household income of $50,000-plus were found to have what they consider to be a premium or prestige credit card. When asked why they obtained their premium card, the top response (reported by six in ten) was that the card has more appealing rewards or services.
More than four in ten said they chose their premium card because it has a larger line of credit. Better travel privileges were cited by more than one-third, while about one-quarter reported they chose their card because it offers personalized customer service 24/7, a one-time bonus, or access to exclusive events or activities. Less than one-fifth said they obtained their card because it is only available to a select group of people or because of the appearance of the card.
William H. McCracken, CEO of Synergistics, notes that, "Rewards have become an expectation for consumers, and it is almost a given that premium cards need to offer rewards. Bolstering this is the finding that offering more appealing rewards and services is the key motivation in obtaining a premium card. However, most consumers do not feel that any card offering rewards is necessarily a premium card. Premium cards will need to offer rewards that feature increased benefits or opportunities. Important secondary features were found to be a larger line of credit and better travel privileges."
These are among the findings from Synergistics' study, featuring 615 online interviews with consumers age 18 or older having household income of $50,000-plus. This study examines the market for premium and prestige credit cards. The appeal of various premium card features and services is measured, as well as consumers' willingness to pay fees for premium cards.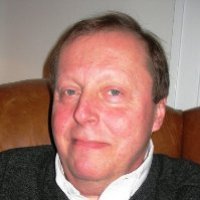 Latest from John Ginovsky
back to top