RDC location feature adds security
Feature tracks transmission and capture locations
A new feature called Location Awareness identifies where remote deposit capture deposits are captured and transmitted, allowing financial institutions to keep a pulse on suspicious activity, says Wausau Financial Systems, a provider of RDC solutions.
The feature, which works through a risk monitoring module, leverages IP addresses to track transmission and capture locations. The risk module alerts financial institutions if deposits are made outside the expected location, providing greater visibility to potential fraudulent activities. Once identified, a bank can review the transaction and determine if action is required.
"Until now, financial institutions have struggled to accurately identify exactly where their RDC deposits were captured," says Jason Olson, solution manager at Wausau Financial Systems.
One condition of the Know Your Customer regulation states financial institutions must better understand customers through identifying deposit locations. Ultimately, this measure helps protect banks from fraudulent activity and helps them meet internal and external audits, the company states.
"Bank interest in RDC location awareness capabilities has been compliance driven," says Bob Meara, senior analyst at Celent. "Beyond compliance, however, RDC location awareness is an important component of sensible RDC risk management."
Other features of Location Awareness include:
• Risk Ratings—Users assign ratings to each flag, which are weighted based on the users' preference.
• Prioritization—Transactions are organized and prioritized by the rating associated with the items flagged.
• Location Information—Financial institutions are provided with existing information on a location when the area is flagged.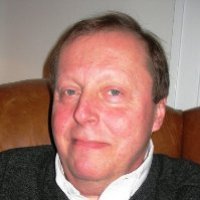 Latest from John Ginovsky
back to top