Small businesses warming to remote deposit capture
Banks still need to focus cross-selling efforts to increase RDC sales
Remote deposit capture is now resonating in importance with the needs of small-business customers according to new research by Aite Group.
A bank's local branches remain the preferred channel for making deposits for most businesses generating less than $20 million in annual revenue. Aite Group sees this changing over the next few years as the number of businesses adopting RDC continues to rise.
Among businesses generating between $10 million and $20 million in annual revenue, more than one-third already make the majority of their deposits via traditional scanner based RDC and an additional 10% do so via mobile RDC (often referred to as mobile capture). This represents a very different picture from just two or three years ago when Aite Group estimated that less than 10% of small businesses had even adopted RDC.
Even so, 39% of businesses generating less than $20 million in annual revenue say they are interested, but not yet using RDC. Therefore, Aite Group believes converting interested RDC customers to users will require a greater focus by financial institutions.
"Financial institutions would benefit from marketing that better show the connection between RDC product benefits and customer pain points such as time wasted traveling to the branch for deposit and double entry into accounting systems to record deposits," says Christine Barry, research director in Wholesale Banking at Aite Group.
"It is important for financial institutions to now clearly communicate their marketing messages in a way that resonates with their business customers to begin generating a greater revenue stream from RDC products".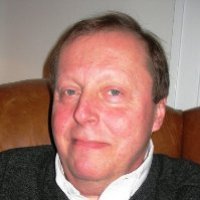 Latest from John Ginovsky
back to top