7 key operational risk areas to watch
To meet challenges, align risk management with business strategy
To help financial institutions better respond to upcoming regulatory and operational challenges, Wolters Kluwer Financial Services describes seven key risk management areas that organizations should pay the most attention to in the next 12 months.
"Although financial services organizations continue to place greater emphasis on identifying and managing risk, new challenges continue to emerge, making it difficult to prepare for what's ahead," says Amy Downey, U.S. banking and regulatory expert, Wolters Kluwer Financial Services. "As financial institutions move forward, it is critical to pinpoint opportunities to improve the alignment of operational risk management with business strategy."
Listed below are the top current challenges that operational risk professionals are facing in today's financial services environment.
1. Risk appetite definition and measurement: Many financial institutions are undergoing a transformation around how they measure and monitor risk at the highest levels. Many have completed their board-defined risk appetite statements and are now implementing programs for the measurement and communication of how well the organization is adhering to that appetite.
2. Three lines of defense reexamination and organizational structure: Largely driven by the heightened standards published in January 2014 by the Office of the Comptroller of the Currency, organizations are reexamining how their departments align and work together across the business to manage risk.
3. Regulatory change management: With the high volume of regulatory change at both the federal and local level, organizations are looking to have a more systematic and effective way to monitor and implement new regulatory developments.
4. Cyber security: Cyber security is among the top priorities for operational risk mangers today, particularly in the areas of wire fraud and credit card/payments fraud.
5. Third-party risk: Regulators are pushing organizations to monitor and manage the risk that their third-party vendors represent. Improvements in this area include enhanced monitoring, increased due diligence, and even board-level involvement in critical third-party vendor decisions.
6. Data quality: The Basel Risk Data Aggregation report released in January 2013 put data quality at the forefront of operational risk concerns with an emphasis on overall data quality and the integration of financial and nonfinancial risk.
7. Human resources risk and staffing: With the high turnover in the risk and compliance disciplines, organizations are challenged to retain and recruit top talent. Add to that the increased demand on these disciplines due to the six previous factors, and human resources risk represents a critical threat to organizations.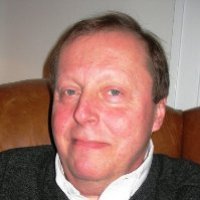 Latest from John Ginovsky
back to top